Today's Esquire editor Aron Solomon discusses how Holmess verdict could impact the startup industry on FOX Business Tonight.
Theranos founder Elizabeth Holmes has successfully delayed the start of her 11.25-year prison sentence after deploying a last-ditch maneuver to avoid serving time as she appeals her multiple fraud convictions.
Holmes was previously ordered by U.S. District Judge Edward Davila to report to prison Thursday, and earlier this month he denied her request to remain free as she appeals her case with the 9th U.S. Circuit Court of Appeals.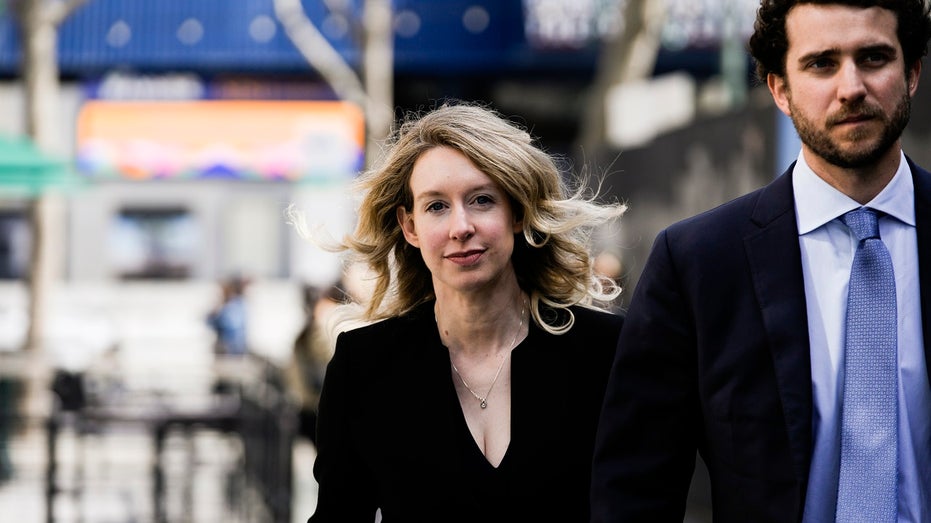 Former Theranos CEO Elizabeth Holmes alongside her boyfriend Billy Evans, walks back to her hotel following a hearing at the Robert E. Peckham U.S. Courthouse on March 17, 2023 in San Jose, California. Holmes on Wednesday successfully delayed her pri (Photo by Philip Pacheco/Getty Images / Getty Images)
But the disgraced CEO's defense team informed Davila Wednesday that they had appealed his decision directly to the 9th Circuit, too, which automatically pushes back her April 27 report date as the court considers allowing her to remain on house arrest.
EX-ARKANSAS LAWMAKER SENTENCED TO 4 YEARS IN MISSOURI BRIBERY CASE
The legal strategy is the same deployed by Holmes' co-conspirator, ex-boyfriend and former top deputy at Theranos, Ramesh "Sunny" Balwani, who delayed his own prison report date with a 9th Circuit appeal by roughly one month.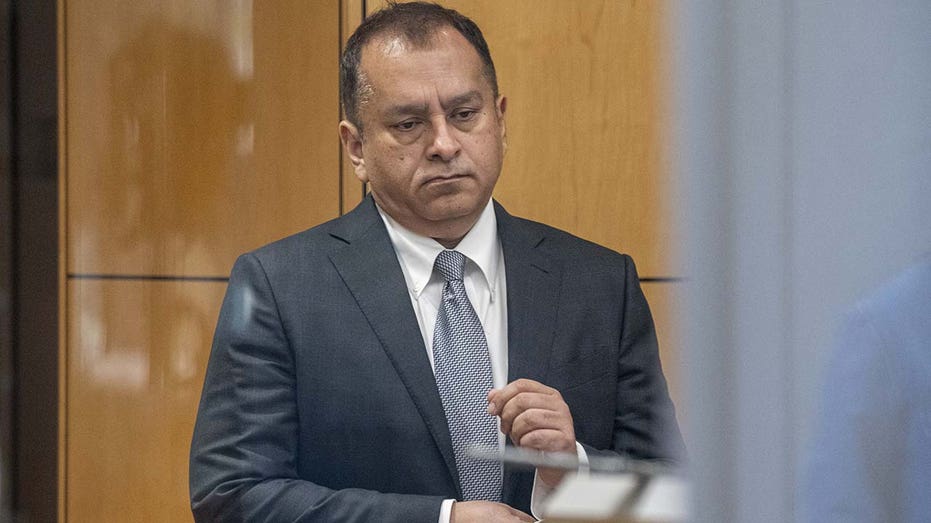 Sunny Balwani, former president of Theranos Inc., arrives at federal court in San Jose, California, U.S., on Wednesday, June 29, 2022. Balwani was convicted on ten counts of wire fraud and two counts of conspiracy to commit it.  (Photographer: David Paul Morris/Bloomberg via Getty Images / Getty Images)
Balwani's appeal was denied, and he began serving his 13-year sentence for 12 criminal fraud charges last week.
JUSTICE DEPARTMENT OFFICIAL TO PRISON WARDENS: PRISON SEX ABUSE MUST BE ROOTED OUT
Holmes and Balwani were each indicted in 2018 for defrauding investors of the failed blood-testing startup, but were tried separately. Both trials were overseen by Davila, who also denied each of them multiple requests for new trials.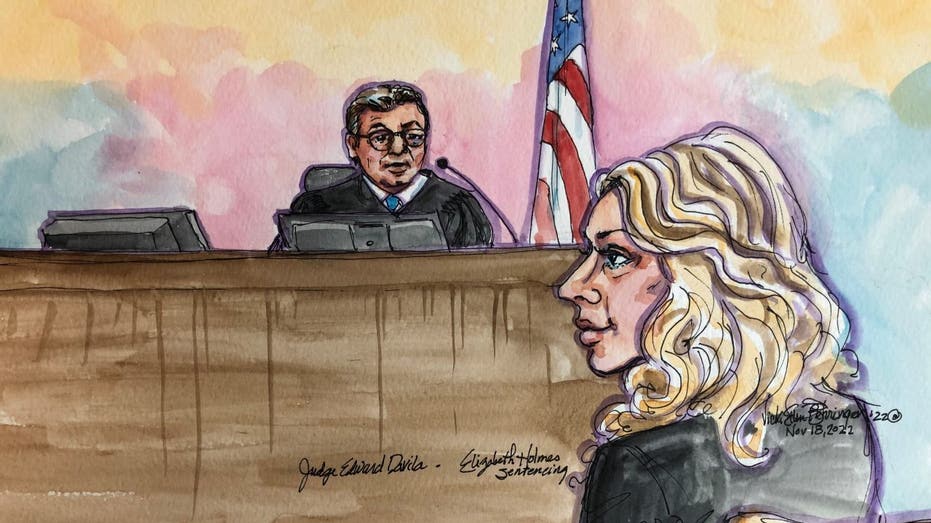 Courtroom drawing of Elizabeth Holmes during her sentencing hearing, November 18, 2022. The former Theranos CEO has successfully delayed the start of her 11.25-year prison term. (Vicki Behringer 11/18/22)
In denying her request to remain free on April 10, Davila agreed with Holmes' attorneys that she is unlikely to flee but said even if she won her appeal with the 9th Circuit, it would not reverse all counts against her or result in a new trial. 
GET FOX BUSINESS ON THE GO BY CLICKING HERE
The Associated Press contributed to this report.