Public Ventures President and chief market strategist Lou Basenese discusses why Elon Musk rebranded Twitter as X on 'Varney & Co.'
Elon Musk said Monday night that he would drive to Mark Zuckerberg's house and that a fight would be "on," should the Meta Platforms founder open the door. 
"For the Tesla FSD test drive in Palo Alto tonight, I will ask the car to drive to @finkd's house. Will also test latest X livestream video, so you can monitor our adventure in real-time! If we get lucky and Zuck my [tongue emoji] actually answers the door, the fight is on!" the SpaceX founder wrote on X.
"(Zuck thread coming soon about how he would of course love to fight anytime, but blah blah UFC something something)" he added. 
However, what actually transpired remains unclear, and the two social media leaders have posted about a potential match-up since late June. 
MUSK APPEARS TO LEAK ZUCKERBERG PRIVATE MESSAGES AS META CEO SAYS 'TIME TO MOVE ON' FROM CHARITY FIGHT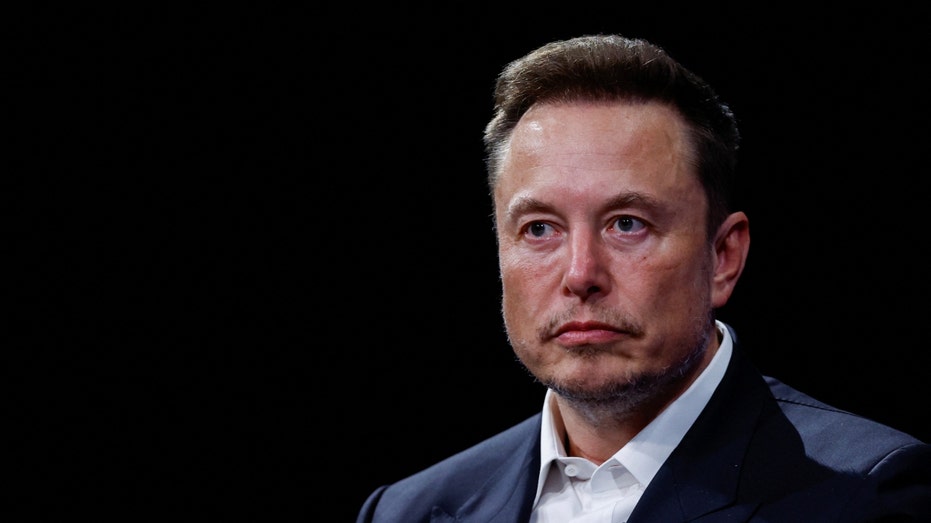 Elon Musk, CEO of SpaceX and Tesla and owner of X, looks on as he attends the Viva Technology conference dedicated to innovation and startups at the Porte de Versailles exhibition centre in Paris June 16, 2023. (REUTERS/Gonzalo Fuentes / Reuters Photos)
Musk later replied to a post with a purported statement from a spokesperson for Zuckerberg.
"Mark is traveling right now and isn't in Palo Alto," the post said. "Also, Mark takes this sport seriously and isn't going to fight someone who randomly shows up at his house."
"There was some hasty bag packing at the Zuckerberg residence today!" Musk responded. "Traveling my a–."
The billionaire also responded to posts about the situation, including one showing Zuckerberg running. 
"Exactly," Musk said with two crying with laughter emojis.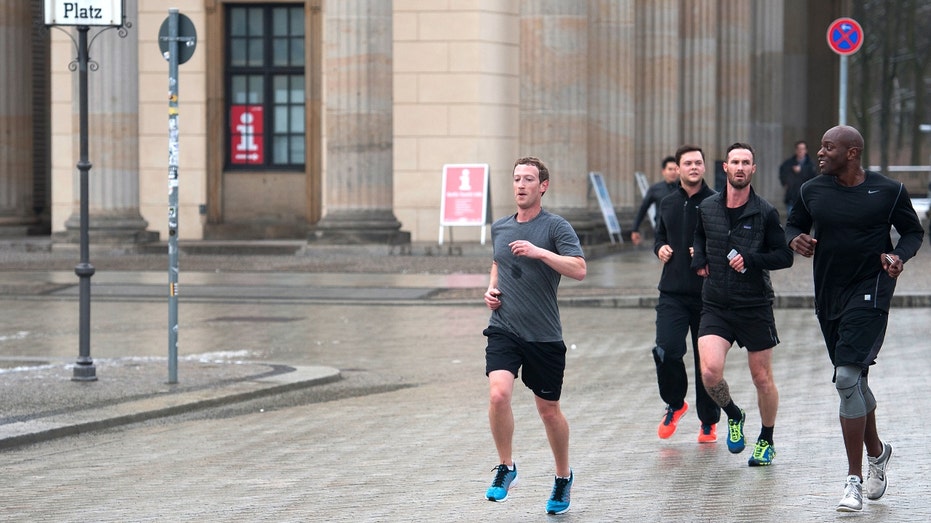 Facebook founder Mark Zuckerberg runs with bodyguards in Berlin Feb. 25, 2016. (Paul Zinken/picture alliance via Getty Images / Getty Images)
GET FOX BUSINESS ON THE GO BY CLICKING HERE
Zuckerberg has not posted to Threads – Meta's answer to X – since writing that he believes everyone can agree Musk "isn't serious" and that "it's time to move on." 
"I offered a real date. Dana White offered to make this a legit competition for charity. Elon won't confirm a date, then says he needs surgery, and now asks to do a practice round in my backyard instead," he said.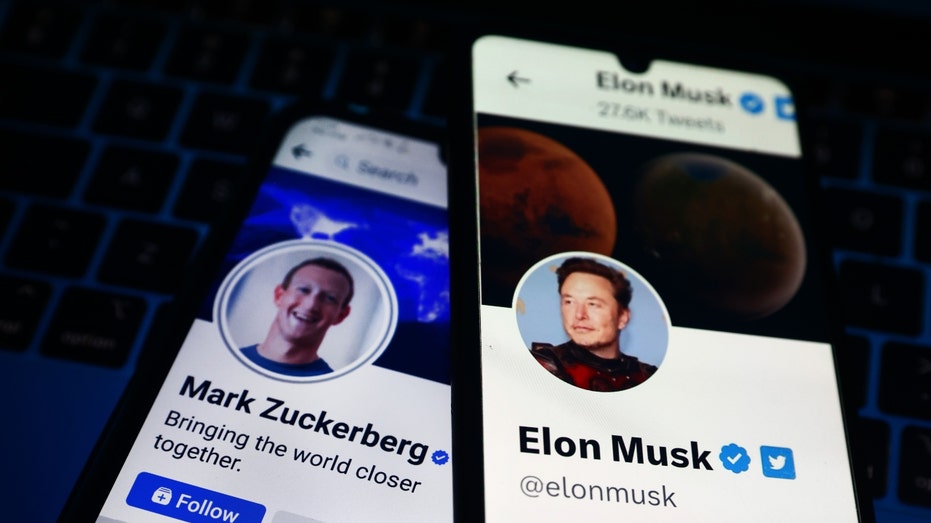 Elon Musk's X account and Mark Zuckerberg's Facebook account are seen on mobile phones screens in Krakow, Poland, on July 15, 2023. (Beata Zawrzel/NurPhoto via Getty Images / Getty Images)
"If Elon ever gets serious about a real date and official event, he knows how to reach me. Otherwise, time to move on. I'm going to focus on competing with people who take the sport seriously," Zuckerberg added. 
CLICK HERE TO READ MORE ON FOX BUSINESS
Last week he said he has been "ready to fight since the day" Musk challenged him. 
"If he ever agrees on an actual date, you'll hear it from me. Until then, please assume anything he says has not been agreed on," he wrote," saying he would compete in a way that spotlights the elite athletes and works with the professional organizations.