Check out what's clicking on
The president of book publisher Bloomsbury USA died in a horrific and bizarre boating accident while on vacation with her family in Italy. 
"This affair is unacceptable, and I have called for more controls at sea," Francesco Emilio Borrelli, a local politician and journalist, wrote on Facebook. "Whoever caused this tragedy must pay."
Adrienne Vaughan, 45, got stuck between two motorboats following a collision between a speedboat and a sailing boat near the Amalfi Coast. The blades of the speedboat struck her, fatally injuring her. Bloomsbury Publishing confirmed Vaughan's passing to FOX Business. Bloomsbury is the American publisher of the Harry Potter series.
The family was in the middle of a European tour, having visited London in July before arriving in Italy earlier this week. They spent a few days in Rome before deciding to visit the Amalfi Coast, where they rented a speedboat to explore the gulf. 
VIDEO SHOWS DELTA AIR LINES PLANE DEPLOYING EMERGENCY SLIDES IN ATLANTA AFTER TIRES BLOW OUT DURING LANDING
The speedboat collided with the Tortuga, which carried around 80 foreign passengers, including some American and German tourists who were celebrating a wedding. Video from aboard the Tortuga showed guests dancing before someone announced that a boat crashed into them, and the celebrations abruptly stopped so the crew and guests could assess the situation.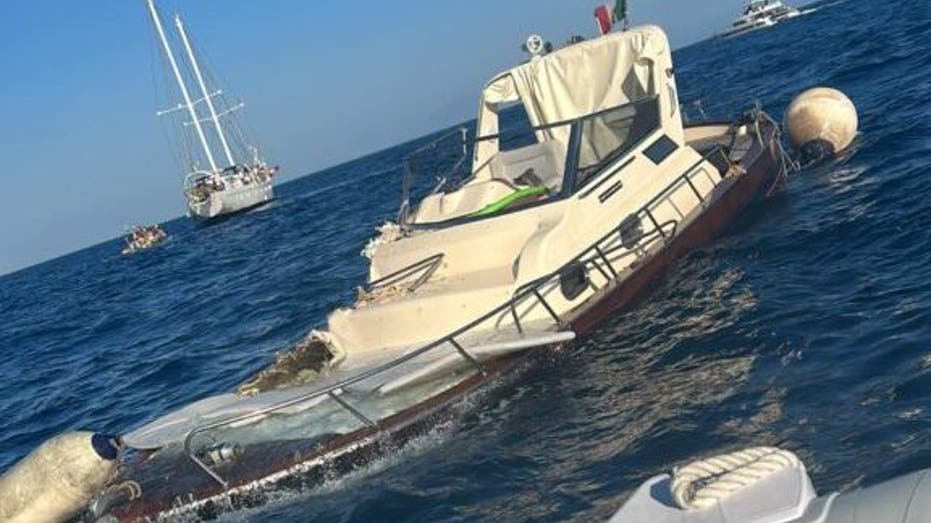 The 9-meter-long speedboat Adrienne Vaughan and her family rented to tour the Amalfi Coast. (https://quotidianocostiera.it/)
Many of the guests merely expressed shock and disbelief as they spot two children in the water among the debris. Someone threw life preservers down to help the children. 
NYC OUTDOOR DINING PERMANENT, BUT RESTAURANTS WILL BE FORCED TO REMOVE STRUCTURES IN WINTER
An air ambulance took Vaughan to shore, where a medical helicopter tried to retrieve her, but by the time it arrived, she was declared dead, Sky 24 reported.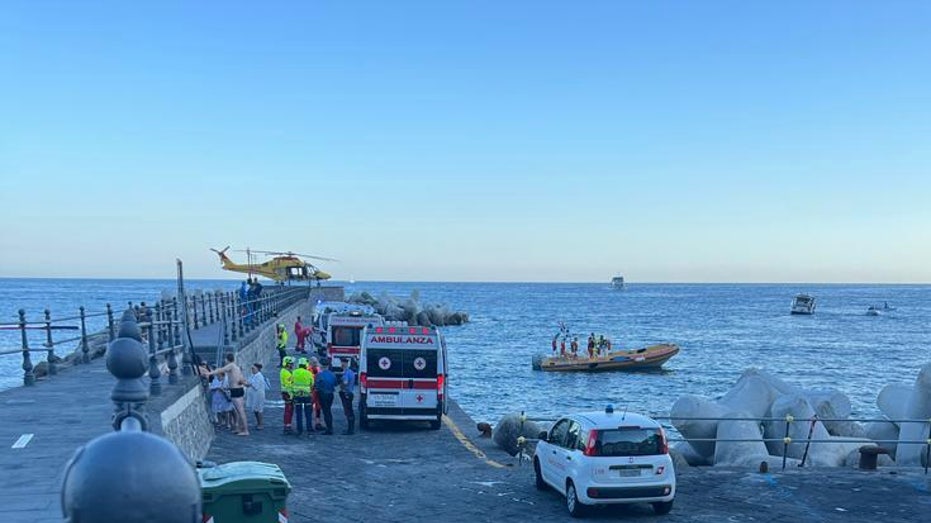 Emergency personnel gather at the dock to assess Adrienne Vaughan's condition, at which point they declared her dead. (https://quotidianocostiera.it/)
Authorities tested both the captain of the Tortuga and the 33-year-old skipper of the speedboat, an employee of a boat rental company in Massa Lubrense. The speedboat captain tested positive for intoxication from drugs and alcohol following the incident, while the captain of the Tortuga tested negative for alcohol and drugs and was not charged.
NEW FRONTIER AIRLINES POLICY REQUIRES FLYERS TO DROP-OFF CHECKED BAG 60 MINUTES BEFORE FLIGHT
Vaughan's husband, Mike White, suffered a bruised shoulder and some wounds on his leg while their two children remained unharmed, Italian outlet Corriere Della Sera reported.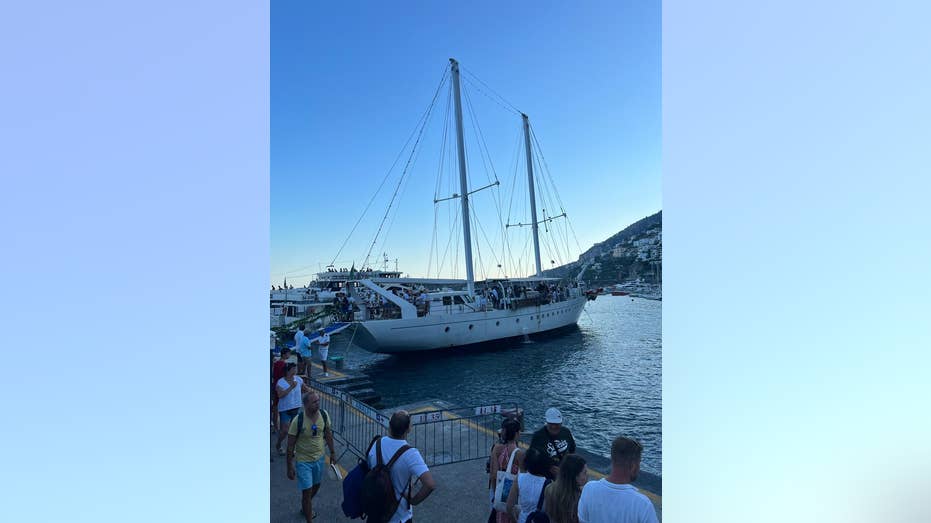 Guests aboard the sailing ship Tortuga were celebrating a wedding when someone announced a boat had crashed into them. (https://quotidianocostiera.it/)
White remains in the hospital for treatment for his injuries. His children are staying with a family while the public prosecutor's office of the Court of Salerno investigates the incident.
CLICK HERE TO READ MORE ON FOX BUSINESS
Vaughan was promoted to head of Bloomsbury USA in September 2021, Euronews reported. 
The State Department did not respond to a FOX Business request for comment.