Florida Gov. Ron DeSantis reacted to Disney's lawsuit against him, saying it's time for the company to "live by the same rules as everybody else."
The Florida federal judge presiding over Disney's lawsuit against Gov. Ron DeSantis has recused himself due to a conflict of interest.
Walt Disney Parks and Resorts U.S., Inc., filed the lawsuit in the U.S. District Court for the Northern District of Florida on Wednesday, accusing DeSantis of orchestrating a "targeted campaign of government retaliation," which would violate the company's free speech rights.
Disney filed the lawsuit after the Central Florida Tourism Oversight District, which houses Walt Disney World Resort, voted to invalidate two development contracts that Disney signed in February. 
DeSantis recently appointed a board to oversee the district housing Disney.
In Friday's order, U.S. Magistrate Judge Martin Fitzpatrick wrote he's related "in the third degree" to someone employed by one of the parties in the lawsuit, which requires his recusal from the case.
DISNEY SUES FLORIDA GOV. RON DESANTIS OVER LOSS OF SPECIAL DISTRICT
Florida Gov. Ron DeSantis speaks to a crowd at Adventure Outdoors gun store, Thursday, March 30, 2023, in Smyrna, Ga.  (AP Photo/John Bazemore, File / AP Newsroom)
The case will be assigned to a different judge, according to the order.
"This government action was patently retaliatory, patently anti-business, and patently unconstitutional," the complaint alleges. "But the Governor and his allies have made clear they do not care and will not stop."
DISNEY'S 'BACK ROOM DEAL' TO STOP DESANTIS RIPPED BY LEGAL EXPERT: 'WORTHY OF SCROOGE MCDUCK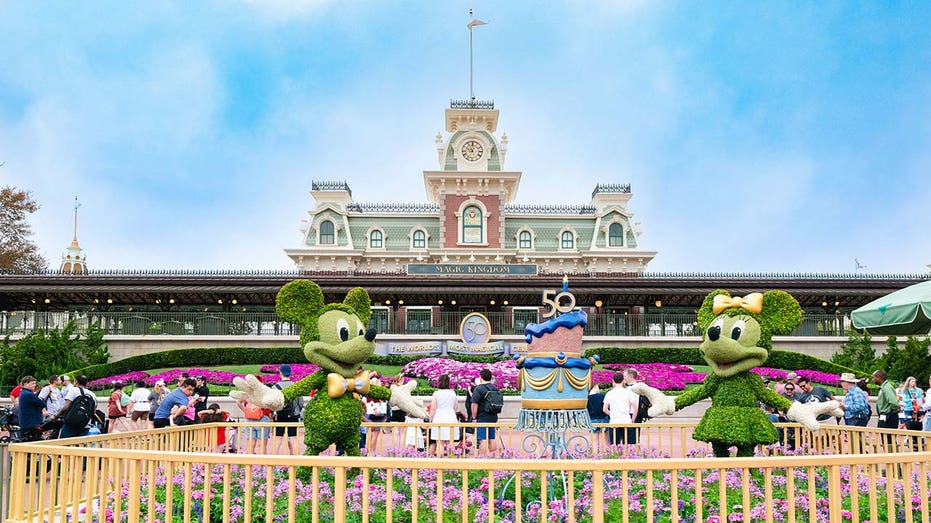 Magic Kingdom entrance at the Walt Disney World Resort, in Orlando, Fla. (AaronP/Bauer-Griffin/GC Images, File / Getty Images)
DeSantis' office responded to the lawsuit by pointing out Disney's special district status.
CLICK HERE TO READ MORE ON FOX BUSINESS
Florida Gov. Ron DeSantis waves as he arrives to a conference titled "Celebrate the Faces of Israel" at Jerusalem's Museum of Tolerance, Thursday, April 27, 2023. (AP Photo/Maya Alleruzzo, Pool / AP Newsroom)
"We are unaware of any legal right that a company has to operate its own government or maintain special privileges not held by other businesses in the state," Taryn Fenske, communications director for DeSantis, said. "This lawsuit is yet another unfortunate example of their hope to undermine the will of the Florida voters and operate outside the bounds of the law."