FOX Business host Charles Payne provides insight on buying Amazon and Apple stocks on The Big Money Show.
A new economic analysis shows that global businesses' investment in artificial intelligence (AI) technologies could approach a total of $200 billion by 2025, according to Goldman Sachs economists.
Generative AI has enormous potential to boost labor productivity and boost economic output as it becomes widely adopted by businesses and society at large. A report by Goldman Sachs economists Joseph Briggs and Devesh Kodnani projects that global private investment in AI is forecasted to rise dramatically over the next three years from an estimated $91.9 billion in 2022 to over $158.4 billion in 2025 — a 72% increase in a three-year span.
They noted that the rise in AI-related investment comes from a relatively low starting point. Global AI investment — as gauged by revenue to Microsoft Azure, Nvidia, Google Cloud and Amazon Web Services — trended up from nearly $3.2 billion globally in 2013 to about $25.5 billion in 2017 and roughly $48.2 billion in 2020. It then jumped to $93.5 billion in 2021 before flattening last year ahead of a projected rebound.
Ticker
Security
Last
Change
Change %
MSFT
MICROSOFT CORP.
324.04
+3.03
+0.94%
GOOGL
ALPHABET INC.
131.33
+1.77
+1.37%
AMZN
AMAZON.COM INC.
140.57
+2.16
+1.56%
NVDA
NVIDIA CORP.
437.53
+28.98
+7.09%
TWO-THIRDS OF US JOBS COULD BE EXPOSED TO AI-DRIVEN AUTOMATION: GOLDMAN SACHS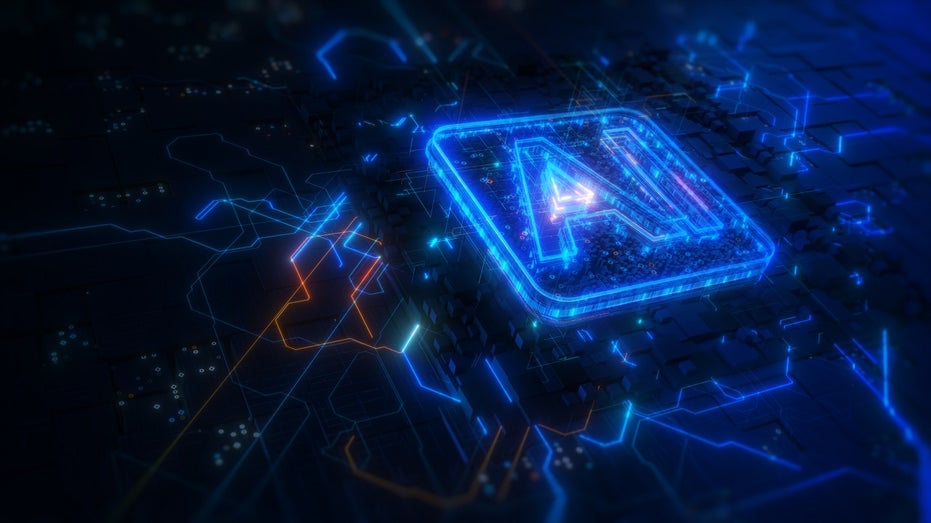 Global private investment in artificial intelligence could rise to $200 billion by 2025 according to an analysis by Goldman Sachs. (iStock / iStock)
The Goldman Sachs report forecasts steady upward growth in global AI investment over the next few years, reaching $110.2 billion in 2023 before rising over $20 billion annually to reach the forecasted $158.4 billion mark in 2025.
Private investment in AI within the U.S. accounted for more than half of global investment in 2022, coming in at $47.4 billion of the $91.9 billion global total — which amounts to about 51.6% of the total AI investment.
Going forward, the Goldman Sachs forecast projects U.S. AI investment rising to $56.8 billion in 2023, and $68.1 billion in 2024, before reaching $81.7 billion in 2025. The U.S. share of global private investment is forecasted to remain relatively stable in the next few years.
WHAT IS ARTIFICIAL INTELLIGENCE (AI)?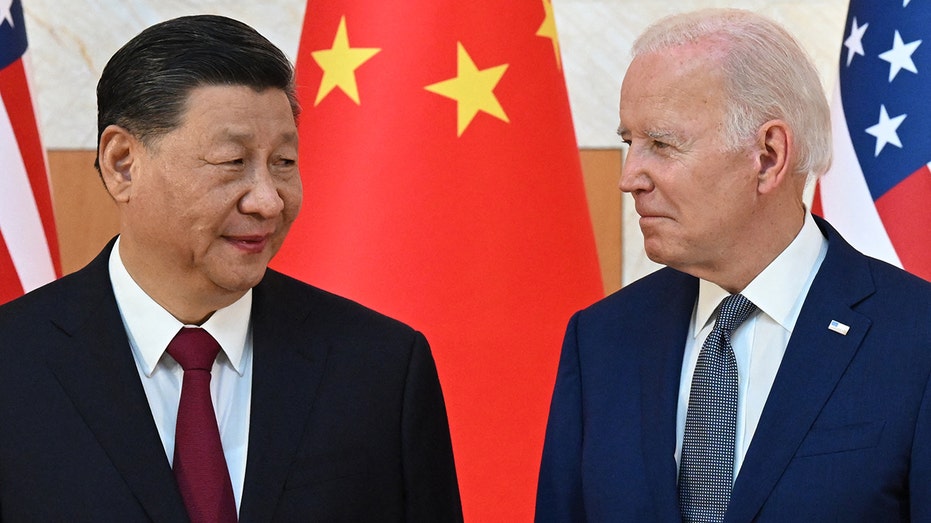 The U.S. and China are engaged in an economic competition over cutting edge technologies like AI. (SAUL LOEB/AFP via Getty Images / Getty Images)
For comparison, China's AI investment totaled $20.6 billion in 2022 and is projected to rise to $35.6 billion in 2025, according to the report.
The authors found that the bulk of investment in AI is likely to be focused on four business segments including firms that train or develop AI models; those that provide infrastructure to support AI applications like data centers; software development companies to enable the use of AI; and the corporate end-users paying for software and cloud infrastructure services.
"While AI investment thus far has been focused on model development, a substantially larger hardware and software push will likely be required for generative AI to scale," Briggs and Kodnani wrote.
NVIDIA ANNOUNCES NEW CHIP TO POWER AI MODELS, REDUCE COSTS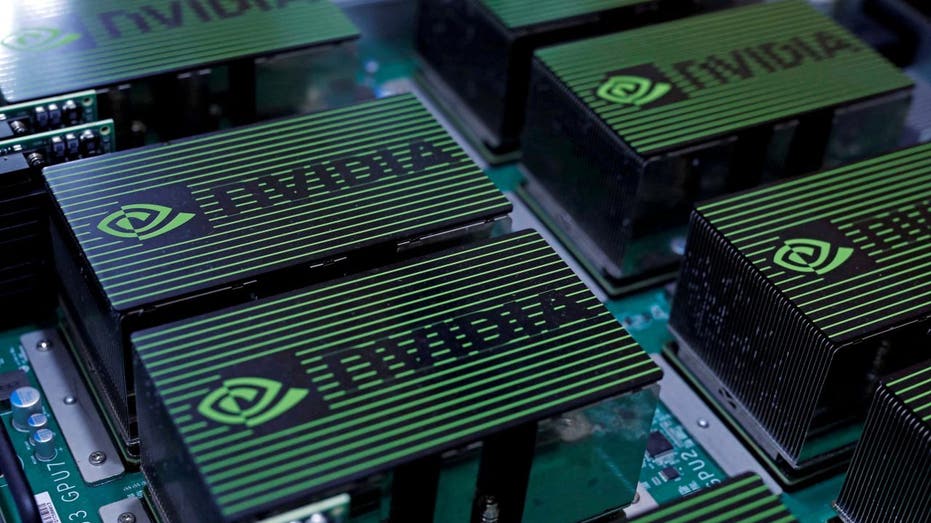 Nvidia has turned into an AI powerhouse thanks to its chips and processors. (REUTERS/Tyrone Siu / Reuters Photos)
Even as AI investment is projected to ramp up dramatically in the next few years, it would still only represent a small percentage of U.S. and global economic output.
"Despite this extremely fast growth, the near-term GDP impact is likely to be fairly modest given that AI-related investment currently accounts for a very low share of U.S. and global GDP," the authors wrote.
GET FOX BUSINESS ON THE GO BY CLICKING HERE
The Goldman Sachs Research team projected that U.S. AI investment could peak at more than 2% of the country's gross domestic product (GDP) before it begins to decline. 
The report found that over the longer term, AI investment may rise to 2.5% or even 4% of GDP in the U.S., whereas it could peak in a range of 1.5% to 2.5% of GDP in other countries at the forefront of AI.