National Association of Home Builders CEO Jerry Howard surveys the state of the housing market as the U.S. economy continues to grapple with inflation on 'Varney & Co.'
U.S. home prices continued to climb higher in March as lower mortgage rates collided with a worsening housing shortage to reignite bidding wars among buyers.
Median home prices climbed 0.45% in March from a month earlier, compared with a 0.43% gain in February and 0.13% increase in January, mortgage analytics firm Black Knight said in a report Wednesday. It marked the strongest one-month gain since May of last year. 
Home prices are now just 1.7% below the peak notched last June. 
"A modest bump in homebuyer demand ran headlong into falling for-sale supply," said Andy Walden, Black Knight's vice president of enterprise research. "Just five months ago, prices were declining on a seasonally adjusted month-over-month basis in 92% of all major U.S. markets. Fast-forward to March, and the situation has done a literal 180, with prices now rising in 92% of markets from February."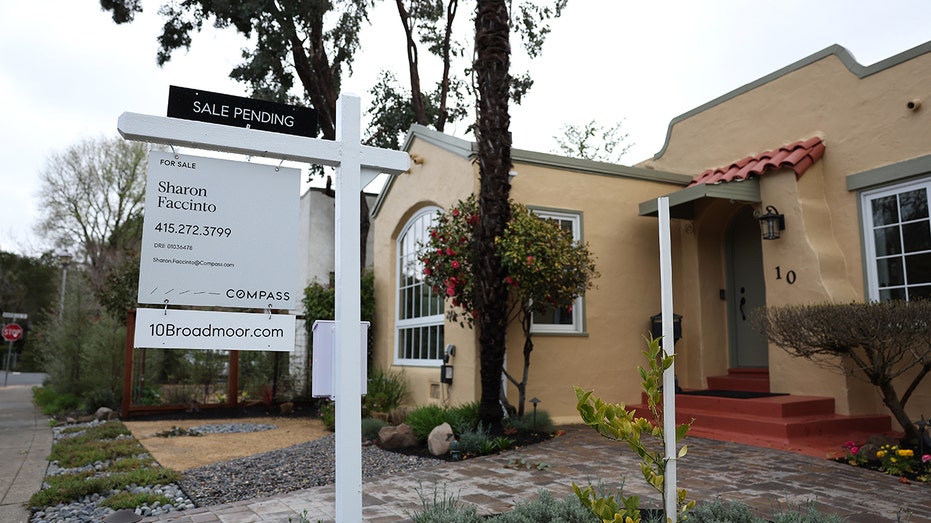 A for sale sign is posted in front of a home on March 22, 2023, in San Anselmo, California. ( Justin Sullivan/Getty Images / Getty Images)
PENDING HOME SALES EKED OUT SMALL GAIN IN FEBRUARY AS MORTGAGE RATES ROSE
For months, higher mortgage rates have dampened consumer demand and brought down home prices. But as rates have slowly fallen from a peak of 7%, the housing market has shown early signs of stirring back to life.  
The rise in home prices in March came despite volatile swings in mortgage rates: Freddie Mac reported that rates on the 30-year fixed mortgage climbed as high as 6.73% before falling to about 6.32% at the end of the month. 
Rates have inched higher in recent weeks amid ongoing turmoil within the banking system and fears of a credit crunch. 
JOB OPENINGS DROPPED MORE THAN EXPECTED IN MARCH TO LOWEST LEVEL IN 2 YEARS
Another problem confounding potential homebuyers is a lack of supply, which has pushed the price of homes even higher. In March, 30% fewer properties hit the market compared to the pre-pandemic average, according to Black Knight.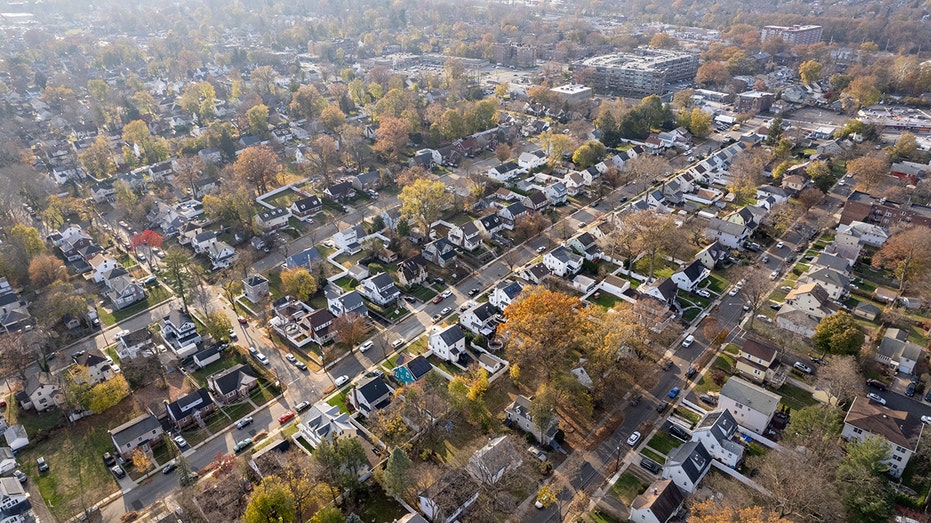 Residential homes in Teaneck, New Jersey, US, on Thursday, Nov. 24, 2022.  (Photographer: Yuvraj Khanna/Bloomberg via Getty Images / Getty Images)
"The strengthening in home prices is the direct result of a second month of modest increases in sales volumes meeting a continually shrinking for-sale inventory," Walden said, adding: "Given the modest rise in sales volumes, current available inventory represents just 2.6 months of supply on a seasonally adjusted basis, tipping the scale back toward sellers in a tightly constricted market."
The interest rate-sensitive housing market has borne the brunt of the Federal Reserve's aggressive campaign to tighten policy and slow the economy. 
GET FOX BUSINESS ON THE GO BY CLICKING HERE
Policymakers already lifted the benchmark federal funds rate nine consecutive times and are widely expected to approve another quarter-percentage-point increase at the conclusion of their two-day meeting on Wednesday amid signs of underlying inflationary pressures within the economy.