Redfin CEO Glenn Kelman analyzes the state of the housing market after mortgage rates surged past 7% on 'Cavuto: Coast to Coast.'
Home prices rose for the fifth consecutive month in June even as buyers continued to confront steep mortgage rates.
Prices increased 0.9% nationally in the period from May to June on a non-seasonally adjusted basis, the S&P CoreLogic Case-Shiller index showed Tuesday. On an annual basis, prices are down just 0.02% from their peak in June 2022, according to the index.
"June is the fifth consecutive month in which home prices have increased across the U.S," said Craig Lazzara, managing director at S&P DJI, in a release. "We recognize that the market's gains could be truncated by increases in mortgage rates or by general economic weakness, but the breadth and strength of this month's report are consistent with an optimistic view of future results."
The 10-city composite, which encompasses Los Angeles, Miami and New York, fell 0.5% annually, compared with a 1.1% decline in May. The 20-city composite, which also tracks housing prices in Dallas and Seattle, fell 1.2% in June, which also marks an improvement from the 1.7% drop recorded the previous month. 
HOME PRICES COULD SURGE OVER THE NEXT YEAR AS AFFORDABILITY CRISIS WORSENS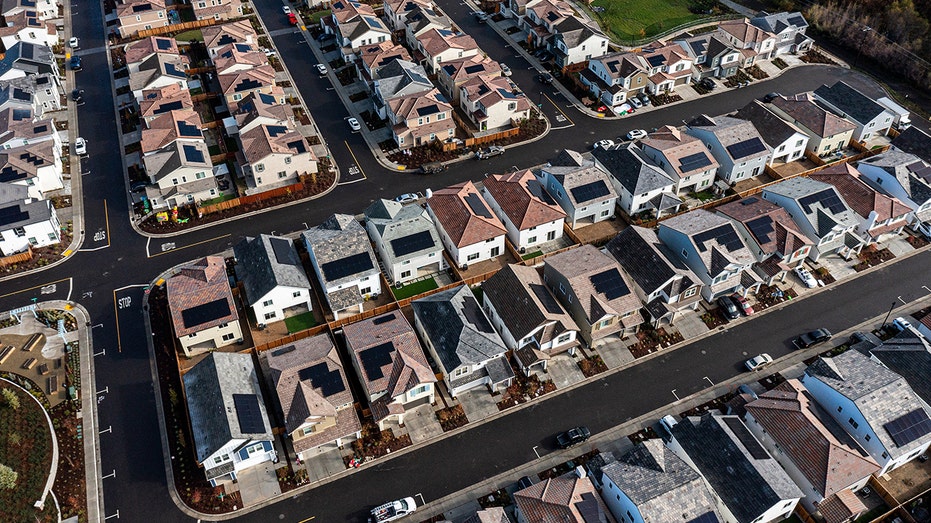 Homes in Rocklin, California, on Dec. 6, 2022. (Photographer: David Paul Morris/Bloomberg via Getty Images / Getty Images)
There was a major discrepancy in the price gains in the 20 cities: Chicago saw a 4.2% annual gain, making it the best-performing city for the second straight month. Cleveland, meanwhile, posted a 4.1% gain, followed by New York with an increase of 3.4%.
On the other end of the spectrum, cities on the West Coast posted some of the biggest declines. San Francisco prices plummeted 9.7%, edging out San Francisco with its 8.8% decline. 
"Regional differences continue to be striking," Lazarra said. "The Midwest continues as the nation's strongest region, followed this month by the Northeast. The West remains the weakest region."
MORTGAGE CALCULATOR: SEE HOW MUCH HIGHER RATES COULD COST YOU
The Case-Shiller index reports with a two-month delay, meaning it may not capture the latest ongoings in the market. 
The interest-rate-sensitive housing market entered a deep freeze last year in the wake of the Federal Reserve's aggressive interest-rate hike campaign.  
But prices have quickly recovered as buyers adjust to higher mortgage rates and compete for a limited supply of homes.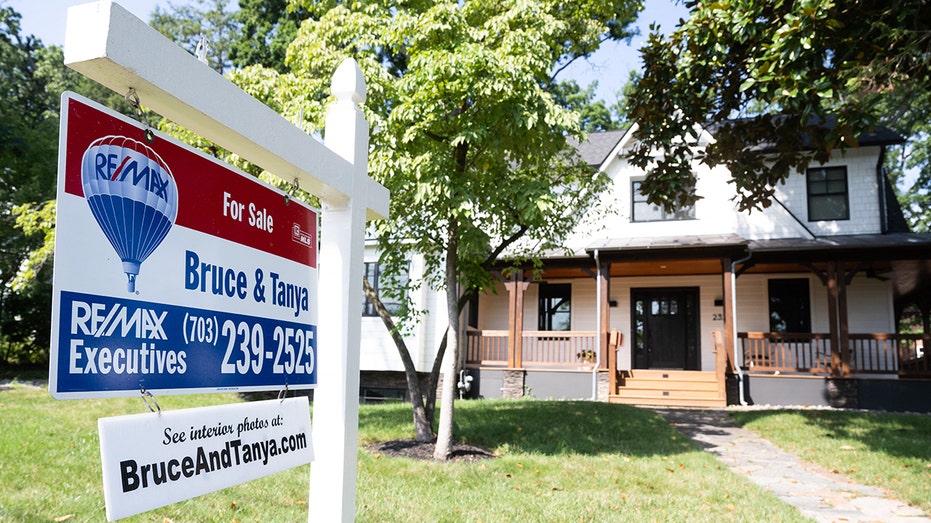 A house is for sale in Arlington, Virginia, July 13, 2023. (Photo by SAUL LOEB/AFP via Getty Images / Getty Images)
"High mortgage rates are still no match for very low inventory, making competition for what is on the market higher than it would be otherwise given the affordability constraints, and thus prices continue to inch up," said Nicole Bachaud, Zillow senior economist. 
The problem is unlikely to be resolved anytime soon. With mortgage rates hovering near the highest level in two decades, sellers who locked in a low rate before the pandemic began have been reluctant to sell, leaving few options for eager would-be buyers.
The number of available homes on the market at the end of July was down by more than 9% from the same time last year and down a stunning 46% from the typical amount before the COVID-19 pandemic began in early 2020, according to a recent report from Realtor.com.
GET FOX BUSINESS ON THE GO BY CLICKING HERE
Adding to the trouble is that builders have been slow to get new construction on the market. New listings are being added at the slowest pace on record because many houses are still under construction.
"With new construction activity wavering and existing homeowners still feeling strongly about keeping their low mortgage rates, inventory will likely continue to play a role in keeping pressure on home prices throughout this year," Bachaud said.
Rates on the popular 30-year fixed mortgage surged to 7.23%, Freddie Mac reported last week, well above the 5.55% rate recorded one year ago and the pre-pandemic average of 3.9%. It marked the highest level for interest rates since 2001.