Founder, editor, and CEO of SideHusl.com Kathy Kristof joined 'Varney & Co.' to share some of her best tips and tricks on how consumers can supplement their wealth with new job opportunities. 
U.S. job openings tumbled in March to the lowest level in two years, an early sign the Federal Reserve's aggressive interest-rate hike campaign is beginning to cool the labor market. 
The Labor Department said Tuesday that there were 9.6 million job openings in March, a decline from the 9.9 million openings reported in the previous month. Economists surveyed by Refinitiv expected openings to fall to 9.7 million.
The Federal Reserve closely watches these figures as it tries to gauge labor market tightness and wrestle inflation under control.
MARKETS MAY BE UNDERESTIMATING THE THREAT OF HIGH INFLATION, BLACKROCK WARNS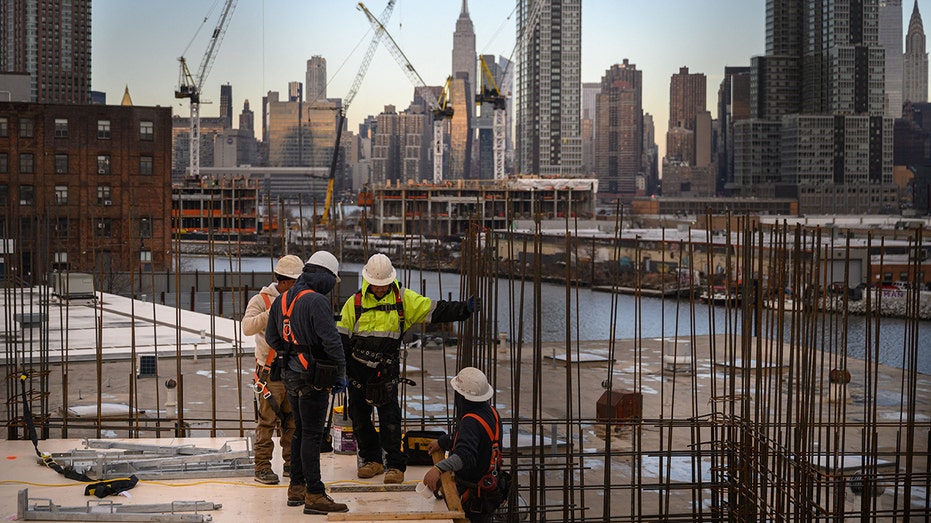 A general view shows construction workers standing before the Manhattan skyline and Empire State Building, in Brooklyn on January 24, 2023.  ((Photo by ED JONES/AFP via Getty Images) / Getty Images)
The central bank has responded to the inflation crisis and the extremely tight labor market by raising interest rates at the fastest pace in decades. Officials have raised interest rates nine times so far over the past year and are widely expected to approve a tenth increase at the conclusion of their two-day meeting on Wednesday.
This is a developing story. Please check back for updates.