Pfizer CEO Albert Bourla discusses the pharma company's next big drug after its COVID vaccine on 'The Claman Countdown.'
Poland sent a public letter to Pfizer shareholders calling on the U.S. pharmacy giant to renegotiate its COVID-19 vaccines contract with the EU, citing wasteful vaccines post pandemic. 
In a letter to Pfizer shareholders on Tuesday, May 2, Health Minister Adam Niedzielski requests a renegotiable with the European Union to "ease the financial burden" and prevent thousands of vaccines from being wasted.
Health Minister Niedzielski says that the leftover vaccines are useless because only some of the doses were used, and many had to be thrown away because they were expired.
"This is utterly pointless from a public health point of view, as most of them will be destroyed due to the limited shelf life and limited demand," the letter said.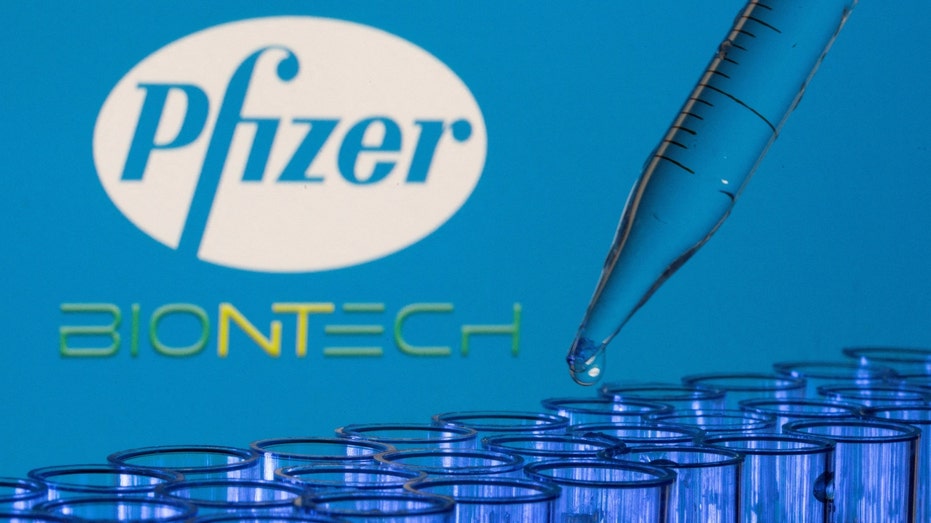 Test tubes are seen in front of displayed Pfizer and BioNTech logos in this illustration taken, May 21, 2021.  (REUTERS/Dado Ruvic/Illustration/File Photo / Reuters)
Though the glut of vaccines is an issue worldwide, Europe is contending with larger vaccine excess.
Most people in the EU who wanted a primary course of the COVID-19 vaccine, and those who were later eligible for boosters, have received them.
MICROSOFT EXECUTIVE WARNS AI WILL CAUSE 'REAL DAMAGE' IN THE WRONG HANDS
In May 2021, Brussels signed a contract with Pfizer and BioNTech to buy 900 million doses, with an option for an additional 900 million doses, by the end of 2023.
Around half or more of the first 900 million doses from that contract have not yet been delivered because demand dropped last year. The EU has not exercised the additional option.
A syringe is prepared with the Pfizer COVID-19 vaccine at a vaccination clinic at the Keystone First Wellness Center in Chester, Pa., Dec. 15, 2021. (AP Photo/Matt Rourke, File / AP Newsroom)
JENNY CRAIG PLANNING MASS LAYOFFS, SHUTTING DOWN WEIGHT-LOSS CENTERS: REPORT
Some 328 million people in the EU out of a total population of around 450 million have received the primary course of a vaccine, according to Our World in Data.
On Sunday, April 30, The Financial Times reported that Pfizer Inc and BioNTech's new proposal to the EU included selling the vaccines at 50% of the original price, or about 10 Euros ($11), for each of about 70 million canceled doses.
GET FOX BUSINESS ON THE GO BY CLICKING HERE 
Reuters contributed to this report.