Bank of America President of Small Business and Head of Specialty Bank & Lending Sharon Miller discusses the release of the 2023 Small Business Owner Report and breaks down the top concerns faced by business owners.
Fears of an economic slowdown are weighing on the minds of America's small business owners, who cite recession, inflation and a decrease in access to capital as major concerns, according to new data.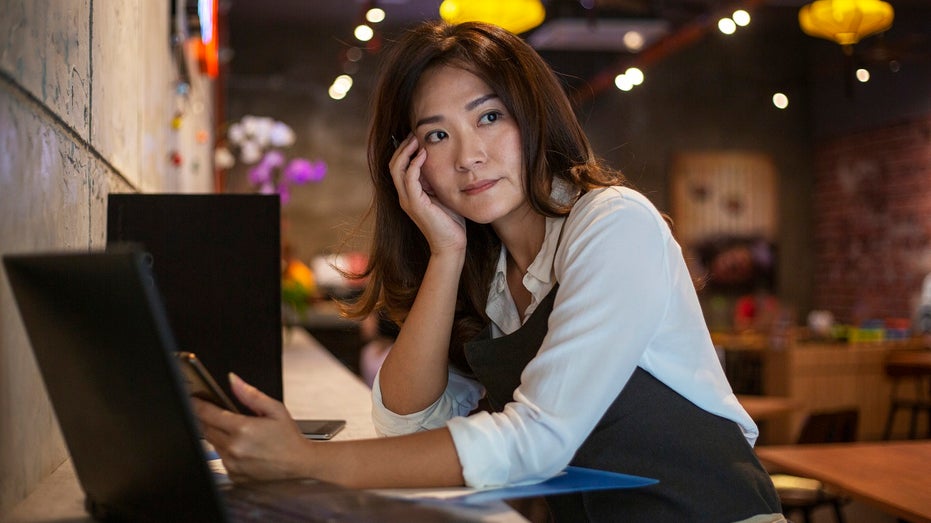 U.S. small business owners are feeling the strain of inflation and a credit crunch, and the vast majority fear a recession is imminent. (iStock / iStock)
The Small Business and Entrepreneurship Council (SBE) released its Small Business Checkup Survey on Thursday, which found 85% of owners expressed concern about an economic slowdown or recession in the coming months. 
COMPANIES' COST INFLATION IS SLOWING BUT SHOPPERS MAY WAIT FOR LOWER PRICES
According to the findings, a culmination of factors could be at play, including historically high inflation, the Federal Reserve's attempts to tamp it down with aggressive interest rate hikes, and the recent regional banking crisis that started with the collapse of Silicon Valley Bank in March.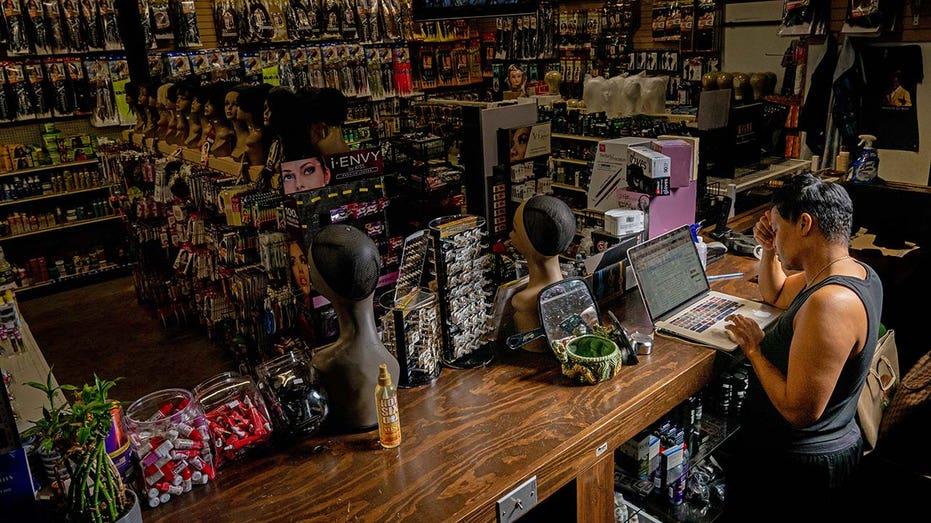 A small business owner updates inventory in her business, Mother's Hair Beauty Supply, on Aug. 16, 2022, in Houston, Texas. The latest SBE Small Business Checkup found 73% of owners say rising prices are having a negative impact on their operations. (Photo by Brandon Bell/Getty Images / Getty Images)
Some 73% of respondents told the surveyors that inflation was having either a somewhat or very negative impact on their businesses, with 55% answering that their revenues have not kept pace with rising prices over the past year. Fifty-seven percent said they plan to cut back on business spending as a result.
HOW SMALL- TO MEDIUM-SIZED BUSINESSES CAN NAVIGATE LENDING CRISIS
Energy costs, in particular, were named as a major source of pain, with 58% saying such expenses were negatively impacting their business.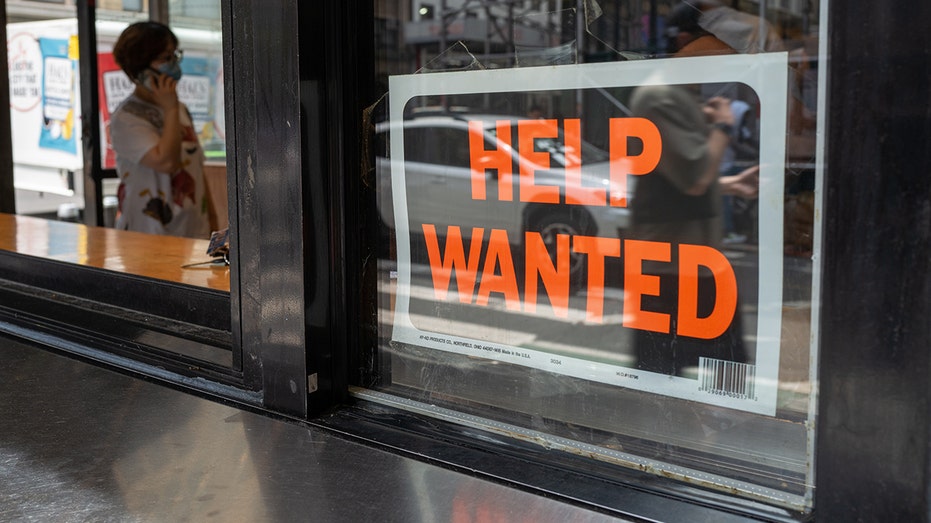 A "help wanted" sign is displayed in a window in Manhattan on July 28, 2022, in New York City. Many employers are still struggling to find workers, with 40% of small business owners saying the tight labor market is negatively affecting their business ((Photo by Spencer Platt/Getty Images / Getty Images)
Another 60% of small business owners said their operations were being hurt by rising interest rates, and more than half said they were feeling the effects of a credit crunch with 54% answering that is now more difficult to find or obtain capital than it was six months ago.
GET FOX BUSINESS ON THE GO BY CLICKING HERE
The tight labor market employers have experienced for more than two years is still lingering, too. Forty percent of owners told the SBE access to skilled workers was hurting their operations.