FOX Business host Larry Kudlow reacts to the devastating Maui wildfires and weighs in on the climate crisis narrative on 'Kudlow.'
Maui County sued Hawaiian Electric Company on Thursday, saying the power company negligently failed to shut off power the during high winds and dry conditions that fueled the wildfire that tore through Lahaina.
Video as well as witness accounts from the area show sparks from power lines igniting fires while utility poles snapped due to the high winds in the area. 
The fire, which began Aug. 8, killed at least 115 people.
While it's unknown how many people are missing, the FBI said Tuesday that 1,000 to 1,100 names are on an unconfirmed list.
MAUI WILDFIRES: UBER, SPAM, AIRBNB TO SUPPORT DISPLACED LOCALS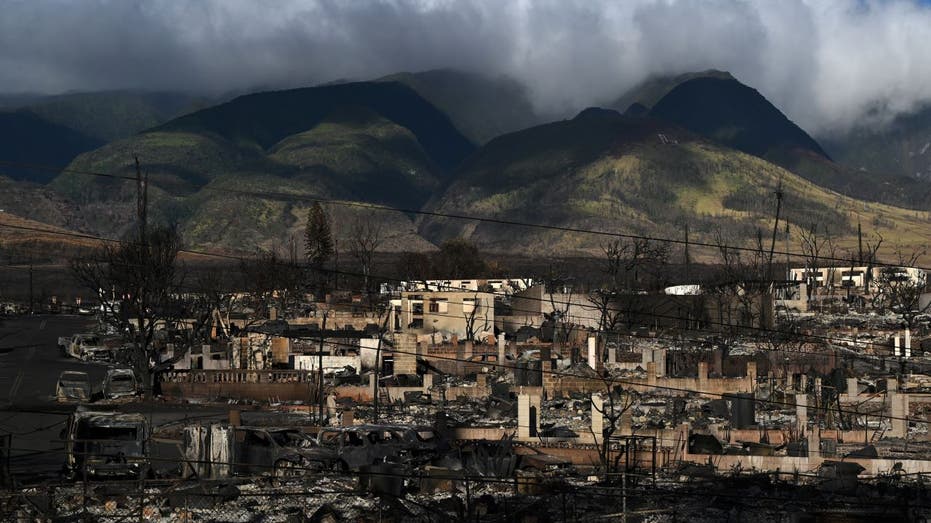 Fire damage is seen Aug. 13, 2023, in Maui, Lahaina, HI. (Matt McClain/The Washington Post via Getty Images, File / Getty Images)
"This destruction could have been avoided," the county wrote in the lawsuit.
According to the lawsuit, the power company had a duty "to properly maintain and repair the electric transmission lines, and other equipment including utility poles associated with their transmission of electricity, and to keep vegetation properly trimmed and maintained so as to prevent contact with overhead power lines and other electric equipment."
DEADLY MAUI WILDFIRES INFLICT MULTIBILLION-DOLLAR BLOW TO HAWAII'S ECONOMY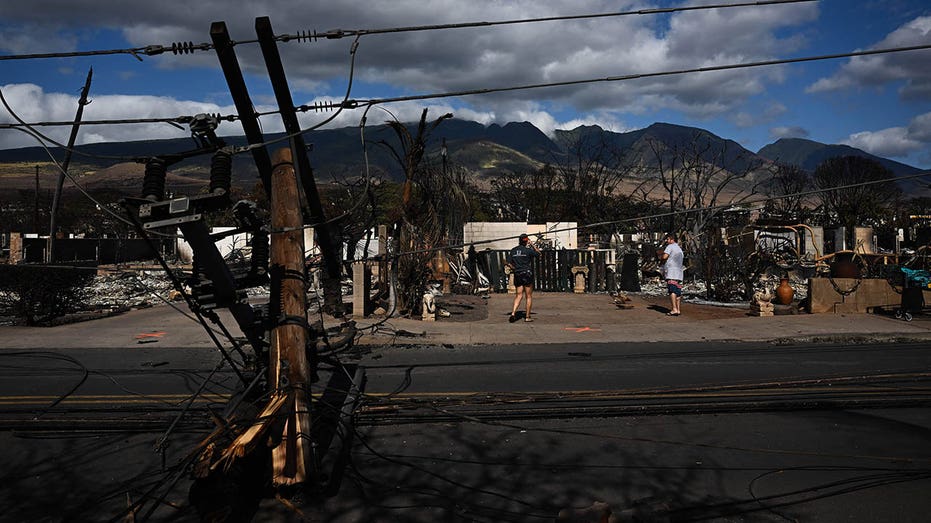 Downed power lines block a road as people feed chickens outside a burnt home in the aftermath of a wildfire in Lahaina, western Maui, HI, Aug. 11, 2023. (Patrick T. Fallon/AFP via Getty Images, File)
The county also alleges that the power company knew high winds "would topple power poles, knock down power lines, and ignite vegetation," the lawsuit said. "Defendants also knew that if their overhead electrical equipment ignited a fire, it would spread at a critically rapid rate."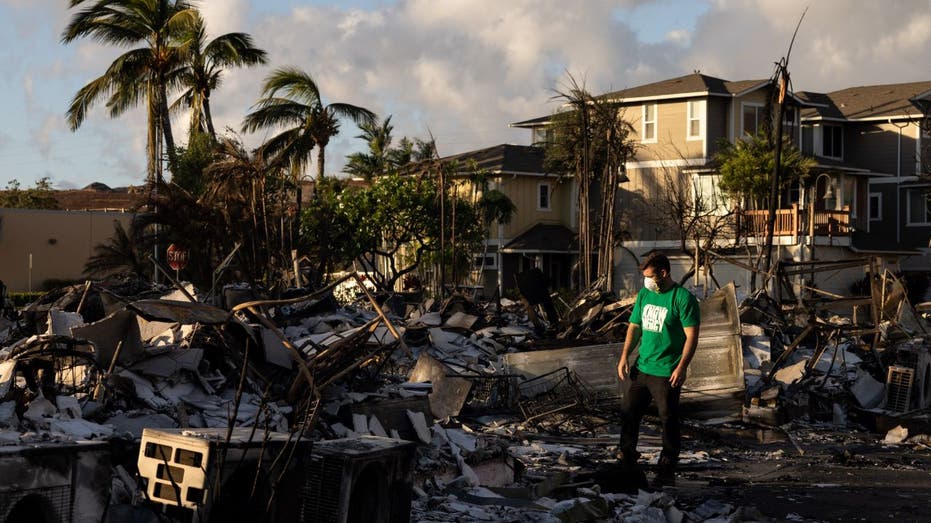 A Mercy Worldwide volunteer makes damage assessment of charred apartment complex in the aftermath of a wildfire in Lahaina, western Maui, HI, Aug. 12, 2023. (Yuki Iwamura/AFP via Getty Images, File / Getty Images)
GET FOX BUSINESS ON THE GO BY CLICKING HERE
Maui County is seeking compensation for the damage that Hawaiian Electric Company caused to resources and public property in Lahaina, as well as Kula.
The Associated Press contributed to this report.