California Policy Center Senior Fellow Edward Ring argues storage and distribution of wind and solar energy must be improved before making a fully renewable transition.
Poland's grid operator temporarily disconnected its wind and solar facilities over the weekend due to an oversupply of renewable energy threatening the country's electrical grid. 
"In connection with the state to the security of electricity supply, we would like to inform you about the shutdown of [photovoltaic] sources," Poland's grid operator, PSE, said Sunday.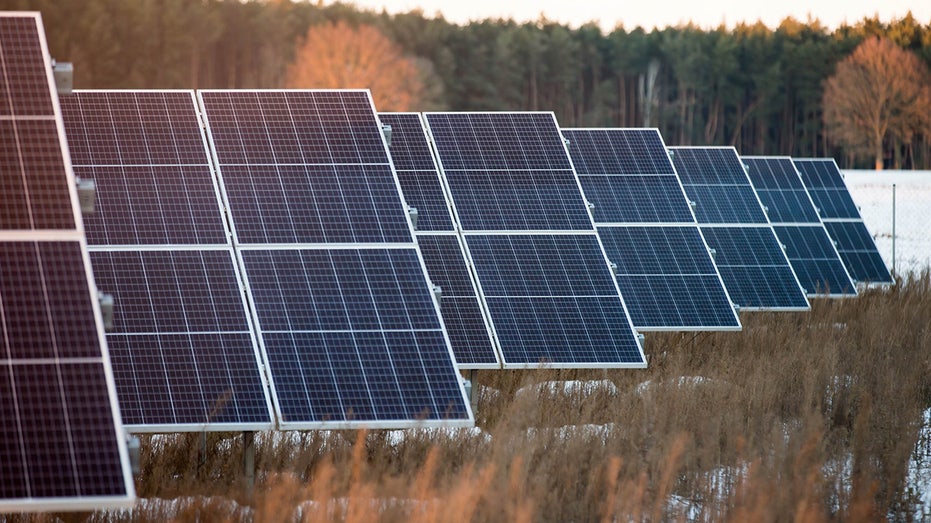 FILE: Solar panels seen at a plant in Lakie. Photovoltaic installations in Poland have been breaking popularity records in recent years, both among entrepreneurs and private individuals.  (Karol Serewis/SOPA Images/LightRocket via Getty Images / Getty Images)
PSE said the weekend's sunny weather increased the solar panels' production during reduced demand. 
The scale of oversupply of electricity exceeded 3 gigawatts, necessitating the reduction of renewable energy sources, PSE said, including those connected to the medium-voltage grid, and those connected to low-voltage grid. 
"The actions taken by PSE are aimed at ensuring the safe operation of the national power system," PSE said on its website, adding that it "does not anticipate any significant disruptions in the supply of electricity to customers." 
EXXONMOBIL UNLEASHING 'MUCH NEEDED' AFFORDABLE ENERGY WITH THE INDUSTRY'S BIGGEST REFINERY EXPANSION IN 10 YEARS
Per Notes From Poland, Sunday marked the second time since September that the grid operator has temporarily disconnected solar sources from the grid. 
Poland officials conceded earlier this month that its power grid would need a huge upgrade if it can cope with the transmission of energy from renewable and nuclear sources.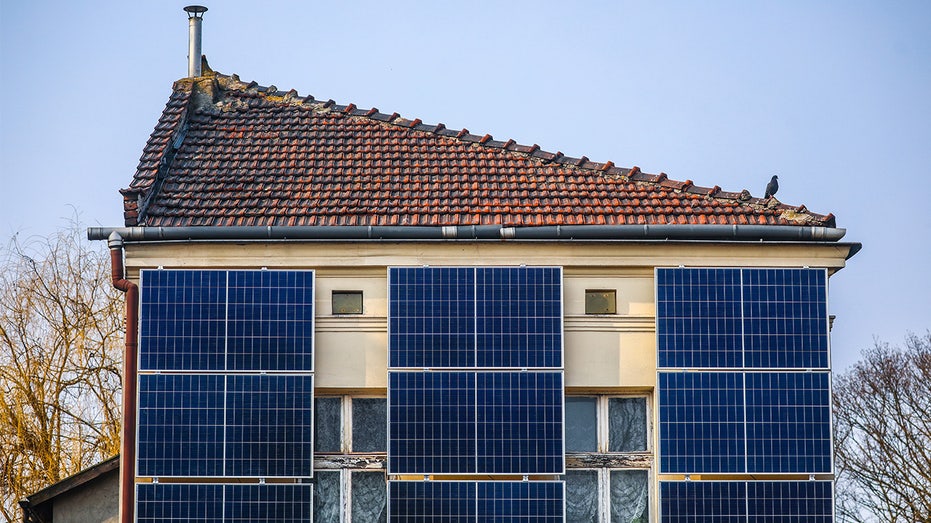 FILE: A number of solar collector panels are attached to the front wall of an old house in the center of Krakow, Poland on March 26, 2021.  (Beata Zawrzel/NurPhoto via Getty Images / Getty Images)
Poland generates some 70% of its power from coal and has been working on a new energy strategy since the start of the war in Ukraine to lessen its dependence on fossil fuels. 
The chief executive of PSE, Tomasz Sikorski, said his country needed to invest more than $116 billion in transmission grids by 2040. 
CLICK HERE TO GET THE FOX BUSINESS APP
The country's new strategy envisages nearly three-fourths of energy coming from zero-emission sources, including renewables and nuclear power. 
Reuters contributed to this report.