The Corcoran Group founder Barbara Corcoran discusses issues facing the real estate market, warning the commercial market will see a bloodbath.
Legendary comedian Groucho Marx's Long Island estate is listed on the market for $2.3 million.
The colonial-style property, located at 21 Lincoln Road in Great Neck, New York, was originally built in the 1920s.
Marx, whose birth name is Julius Henry Marx, lived in the New York abode from 1926 until 1931, according to the Great Neck Historical Society. At the time the comedian paid $27,000 for the home.
TRISHA YEARWOOD'S CLASSIC NASHVILLE ESTATE LISTS FOR $4.5 MILLION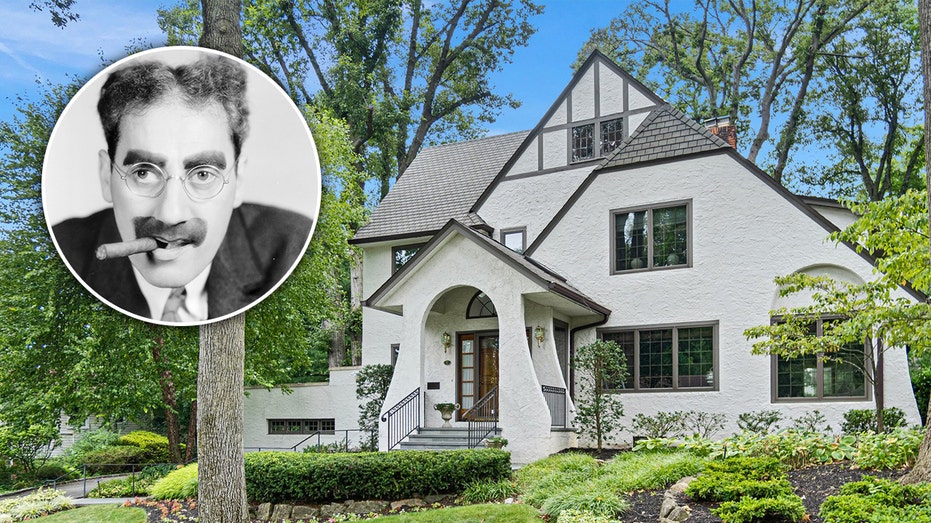 Iconic comedian Groucho Marx's multimillion-dollar Long Island estate is up for sale. The sprawling property is located in Great Neck, New York. (Matt Jensen/Local Vr360 Tours / Getty Images)
Known as one of America's greatest comedians, Marx was a radio, television and film star. He was also recognized for hosting the game show "You Bet Your Life."
The massive property, with Tudor accents, boasts four floors – five bedrooms and four bathrooms.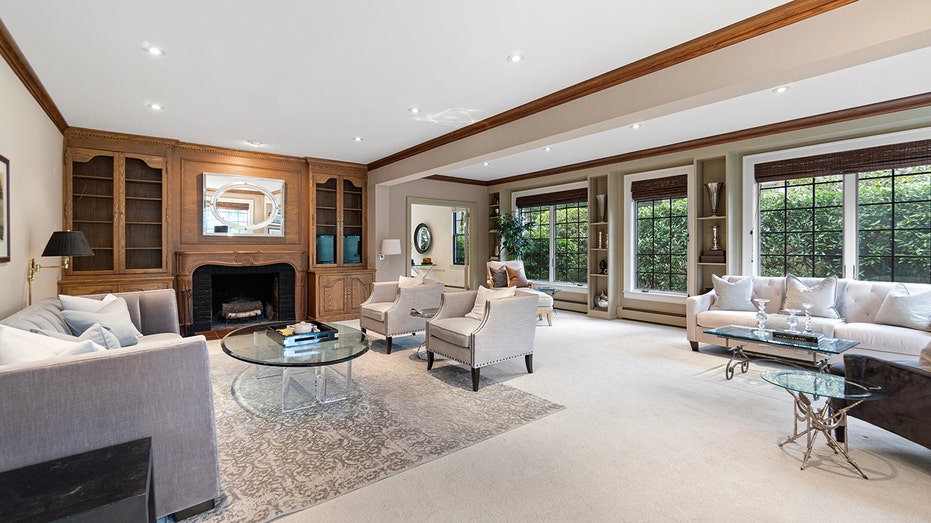 The estate features several large windows. (Matt Jensen/Local Vr360 Tours / Fox News)
Guests are immediately welcomed with pristine white marble floors before heading into the spacious living room area with large windows and a fireplace.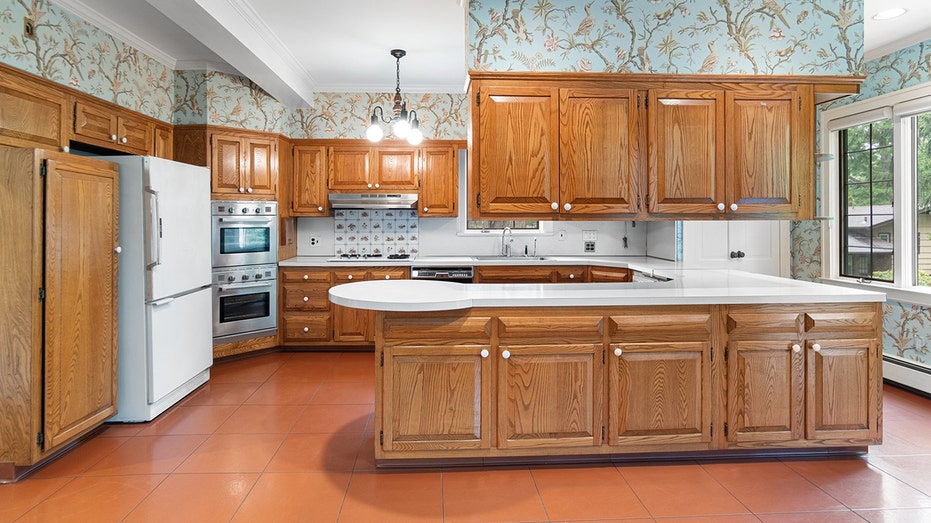 The kitchen includes ample counter space, along with a dining nook. (Matt Jensen/Local Vr360 Tours / Fox News)
The kitchen includes a wrap-around counter space with wooden cabinets and a kitchen nook for dining.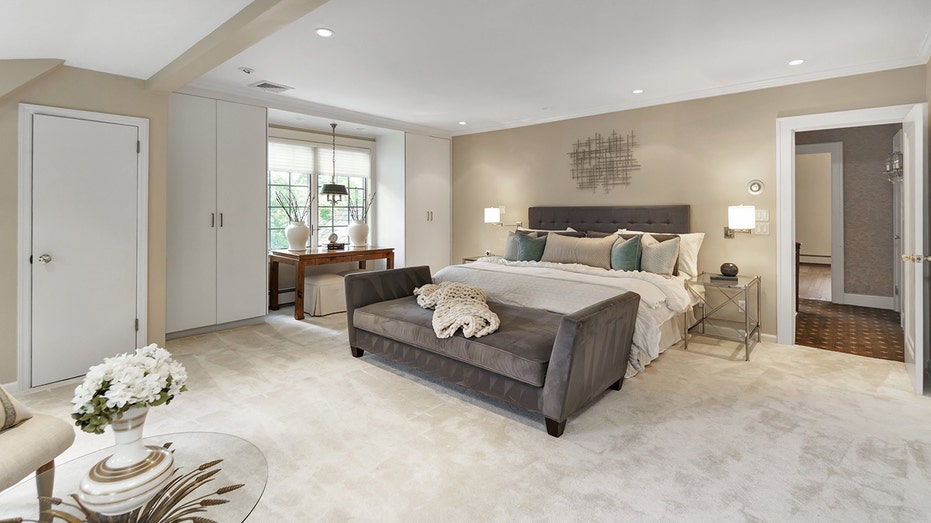 One bedroom in the Groucho Marx estate holds three walk-in closets. (Matt Jensen/Local Vr360 Tours / Fox News)
On the third floor of the property, the master bedroom features three walk-in closets, while the master bathroom includes a large glass shower with a separate Jacuzzi bathtub.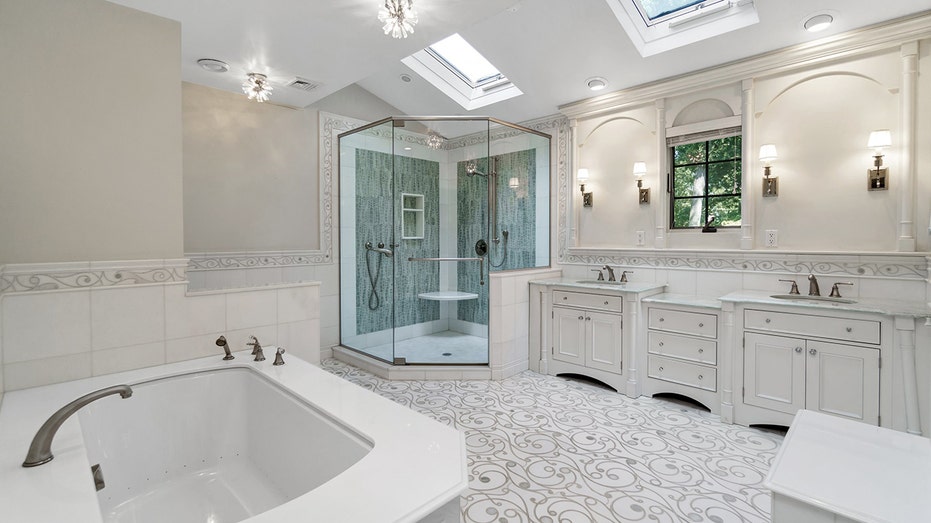 One of the bathrooms in the home contains a Jacuzzi tub and a large shower with glass walls. (Matt Jensen/Local Vr360 Tours / Fox News)
Outdoors, the property displays a manicured lawn nestled among tall shaded trees for some privacy. 
JIM CARREY SELLS LOS ANGELES HOME OF 30 YEARS, LISTS MANSION FOR NEARLY $29 MILLION
The sprawling New York home, listed by Abraham Kanfer of Daniel Gale Sotheby's International Realty, spans roughly 3,800 square feet.
The seller is a trust tied to the Bruell family, which has owned the property for more than 60 years, according to Greg Bruell, an aviation entrepreneur who grew up in the house, via the Wall Street Journal.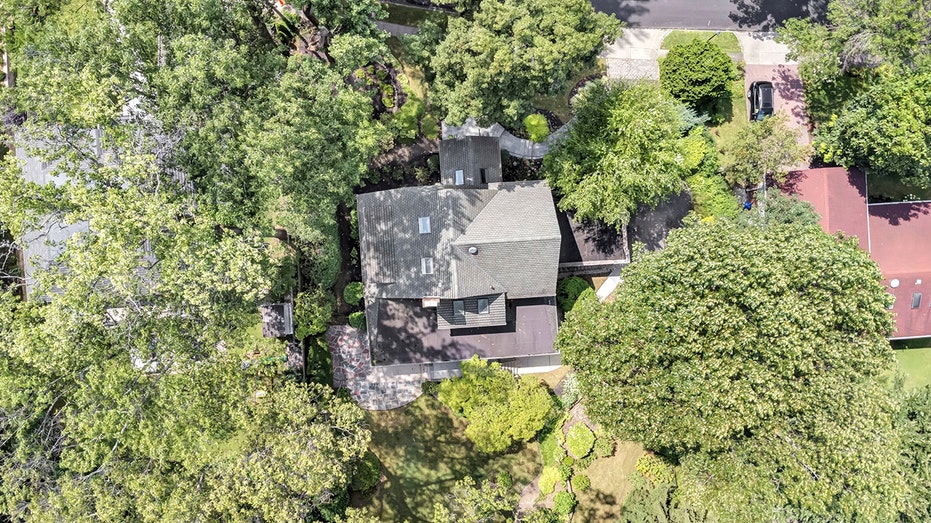 An overhead view of Groucho Marx's estate. (Matt Jensen/Local Vr360 Tours / Fox News)
ADELE TAKES OUT $38M MORTGAGE ON LUXURIOUS $58M LOS ANGELES HOME
The family plans to sell the property because Greg's mother, Rady, is getting older and is looking to move to Massachusetts to be closer to family. Greg's father, Eric, was an essential oils distributor who passed away in 1991, according to the media outlet.
Marx's son Arthur detailed the memories his family had in the New York estate in his book "Arthur Marx's Groucho: A Photographic Journey."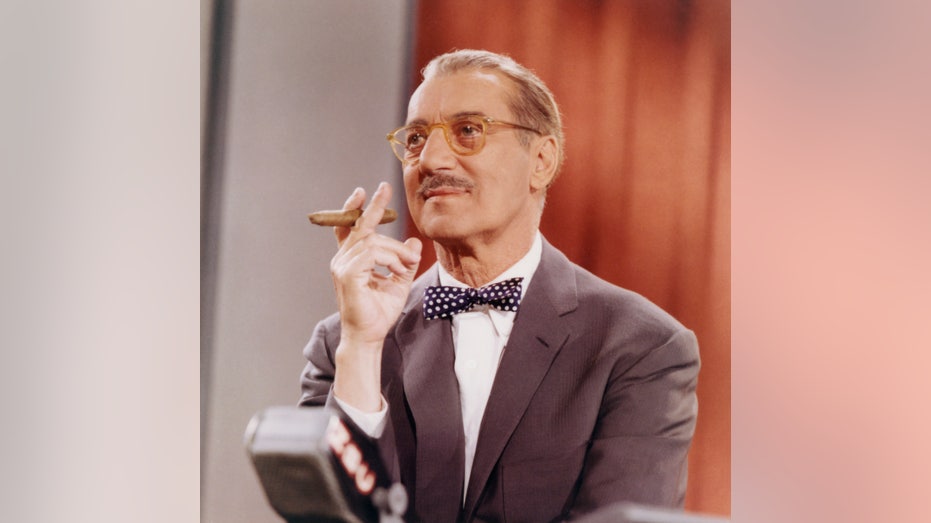 American comedian Groucho Marx (born Julius Marx, 1890-1977) holds a cigar as he hosts an episode of the television show "You Bet Your Life." (  / Getty Images)
GET FOX BUSINESS ON THE GO BY CLICKING HERE
"Our house overlooked hundreds of acres of deep forest rich with birch and oak trees, unpolluted ponds and streams, and all sort of wild flora… there was also an abundance of rabbits, squirrel, frogs, owls, and snakes, everything necessary to make life interesting for a boy."