Breitbart's John Carney discusses how the FDIC is preparing to place First Republic Bank under receivership imminently on 'The Bottom Line.'
The Federal Deposit Insurance Corp. has set a Sunday deadline for bidding on First Republic Bank, according to a report. 
Bloomberg reported on Saturday that the FDIC has asked JPMorgan Chase & Co., PNC Financial Services Group, and other banks to send final bids for First Republic Bank by Sunday after the government corporation gauged interest through the week, according to sources.
The FDIC reached out to the banks on late Thursday asking for indications of interest, according to the report, which include a proposed price and estimated cost to the deposit insurance fund.
A source told FOX Business that there are five possible bidders, including JPMorgan Chase & Co., PNC Financial Services, and three others.
JPMORGAN, PNC BID TO BUY FIRST REPUBLIC BANK AMID POSSIBLE FDIC TAKEOVER: REPORT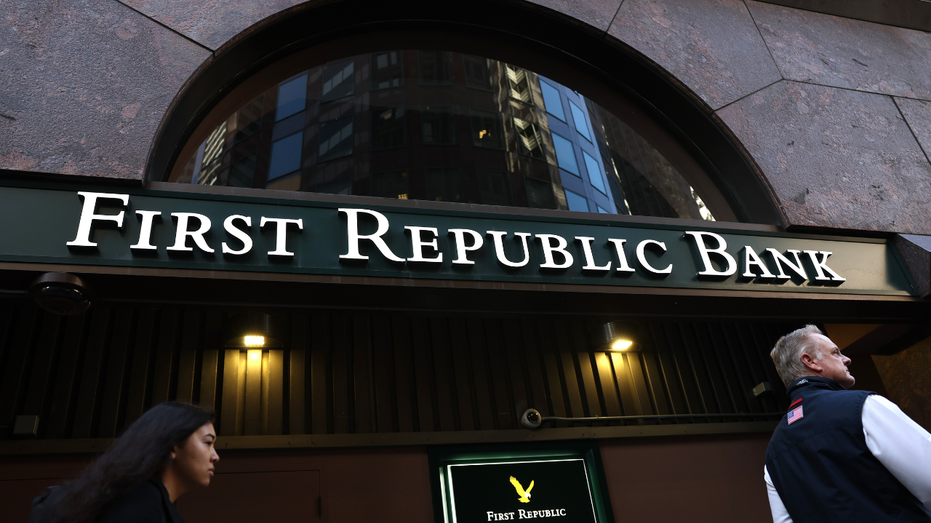 Pedestrians walk by a First Republic bank on April 26, 2023 in San Francisco, California. Shares of San Francisco-based bank First Republic continue to fall as the New York Stock Exchange halted trading of the stock at least a dozen times on Wednesda (Photo by Justin Sullivan/Getty Images / Getty Images)
The source said that the bidders are unlikely to take all of First Republic Bank's assets and liabilities. They will take all deposits of First Republic Bank.
A winner is likely to be announced on Sunday or Monday morning.
Reuters reported on Friday that the FDIC has decided that the bank is expected to be taken over by the government.
FIRST REPUBLIC BANK SHARES NOSEDIVE AMID UNCERTAINTY ABOUT RESCUE DEAL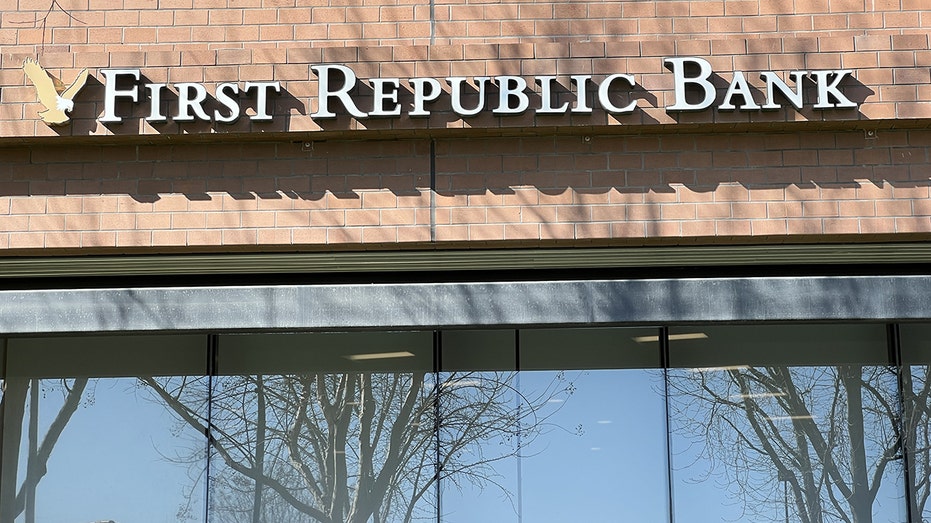 Close-up of sign with logo on facade at First Republic Bank branch in San Ramon, California, March 16, 2023. (Photo by Smith Collection/Gado/Getty Images / Getty Images)
Citing a person familiar with the situation, Reuters reported Friday that the FDIC has decided that the regional bank's position has deteriorated, leaving no more time to go after a private sector rescue.
CLICK HERE TO GET THE FOX NEWS APP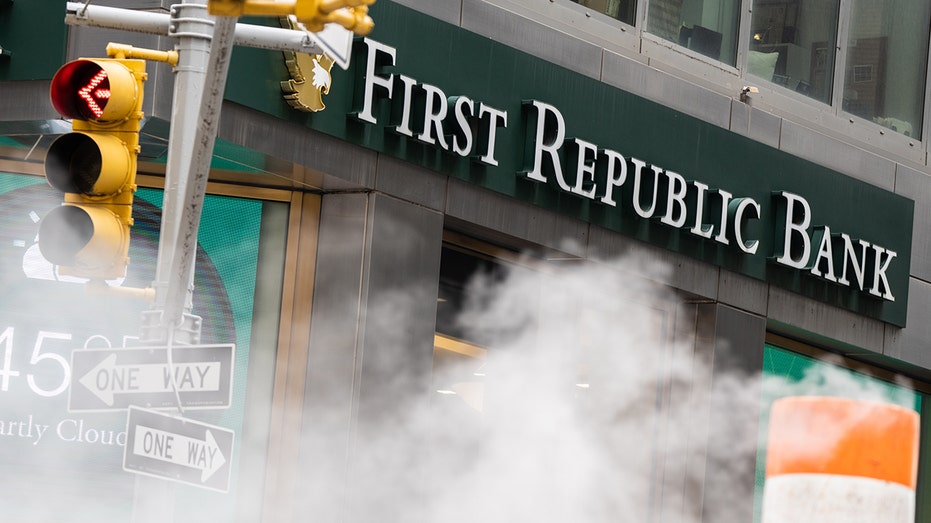 A First Republic Bank branch in New York, US, on Friday, March 10, 2023. First Republic Bank shares were halted after plunging by as much as 53% on Friday, the most intraday on record, as bank stocks are roiled by the fallout from SVB Financial Group (Photographer: Jeenah Moon/Bloomberg via Getty Images / Getty Images)
Officials from the FDIC, Treasury Department, and the Federal Reserve were coordinating talks to rescue the bank after private-sector efforts failed to yield a deal.
FOX Business' Breck Dumas Joe Toppe and Reuters contributed to this report.