Barron's reporter Carleton English discusses First Republic Bank's dramatic stock fall on 'The Claman Countdown.'
JPMorgan Chase & Co. and PNC Financial Services Group are bidding to by First Republic Bank after it's expected to be taken over by the government.
The major banks are expected to place bids on First Republic Bank after it is taken over by the U.S. Federal Deposit Insurance Corporation and sold, sources told the Wall Street Journal.
Citing a person familiar with the situation, Reuters reported Friday that the FDIC has decided that the regional bank's position has deteriorated, leaving no more time to go after a private sector rescue.
The outlet reported earlier in the day that officials from the FDIC, the Treasury Department and the Federal Reserve were coordinating talks to rescue the bank after private-sector efforts failed to yield a deal.
FED REPORT ON SILICON VALLEY BANK COLLAPSE BLAMES MISMANAGEMENT, WEAK GOVERNMENT OVERSIGHT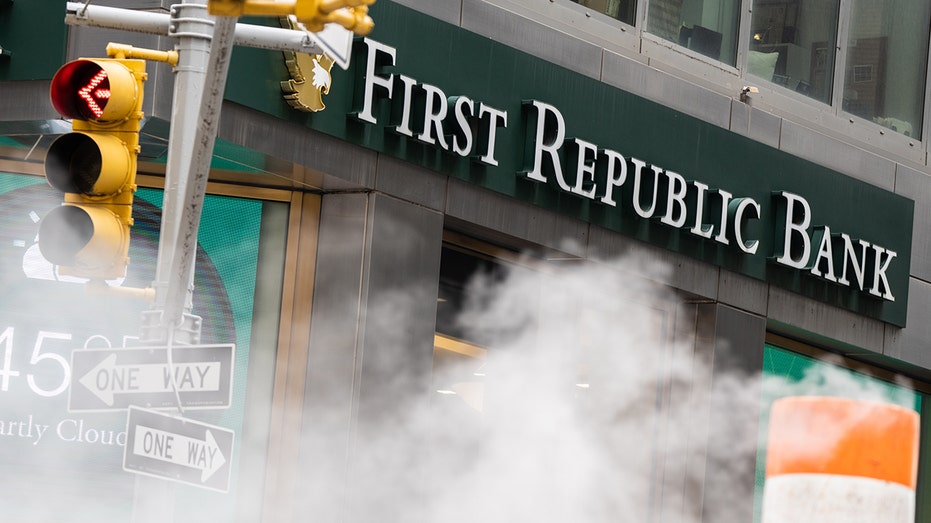 A First Republic Bank branch in New York, US, on Friday, March 10, 2023. First Republic Bank shares were halted after plunging by as much as 53% on Friday, the most intraday on record, as bank stocks are roiled by the fallout from SVB Financial Group (Photographer: Jeenah Moon/Bloomberg via Getty Images / Getty Images)
First Republic's shares have been in free-fall since Monday after the closing bell following the bank's revelation that its deposits dropped 40% in the first quarter as panicked customers pulled their funds amid fears of a growing crisis after Silicon Valley Bank was seized by regulators last month.
CLICK HERE TO GET THE FOX NEWS APP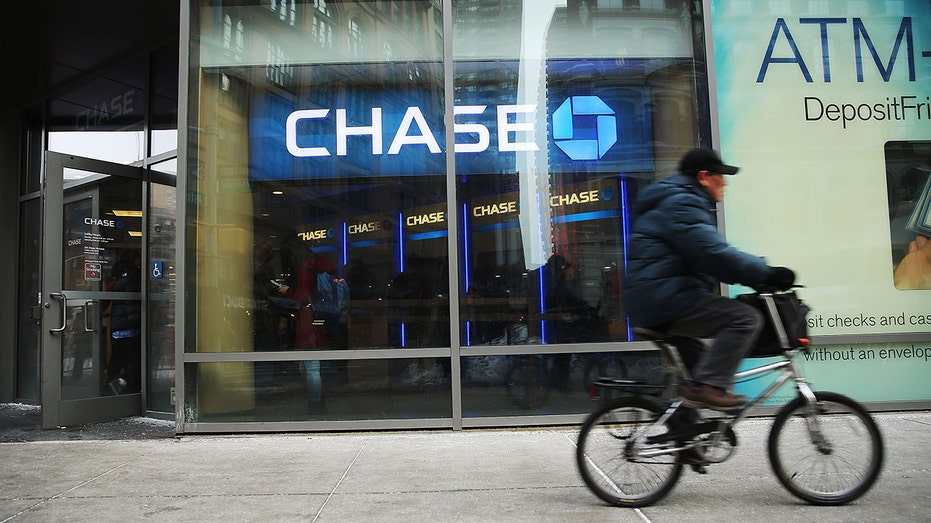 A man rides a bike past a Chase bank branch in Manhattan on February 24, 2015 in New York City. JPMorgan Chase announced today that they plan to close 300 bank branches over the next two years. The cuts come as customers continue to move online  (Photo by Spencer Platt/Getty Images / Getty Images)
An FDIC sign is posted on a window at a Silicon Valley Bank branch in Wellesley, Mass., on Saturday, March 11, 2023. From winemakers in California to startups across the Atlantic Ocean, companies are scrambling to figure out how to manage their finan (AP Photo/Peter Morgan / AP Newsroom)
FOX Business' Joe Toppe and Reuters contributed to this report.