'Shark Tank' investor Kevin O'Leary and Public Ventures President and chief market strategist Louis Basenese discuss the impact of 'wokeness' on businesses as the Bud Light fallout continues.
Bud Light's unprecedented downfall is becoming a striking topic in business schools among the U.S. as "Shark Tank" investor Kevin O'Leary gears up to teach the course this fall.
"This was an unforeseen error," O'Leary told FOX Business' Cheryl Casone when describing Bud Light's "combination of idiot management" during his appearance on "Cavuto: Coast to Coast" Wednesday.
"It's such an incredible story that it's becoming what's called a chestnut case in business schools," he said.
"I'm licking my chops to teach this case," O'Leary continued. "I've tried it twice now. The class lights up like I've never seen before. That's what you want. You want a chestnut case, and we've got one here," he added.
Bud Light parent company Anheuser-Busch did not respond to Fox News Digital's request for comment.
FORMER ANHEUSER-BUSCH EXECUTIVE WARNS 'THOUSANDS OF MORE' EMPLOYEES WILL BE LAID OFF AMID SALES SLUMP
The Bud Light fallout began after the company created and sent custom beer cans to transgender influencer Dylan Mulvaney to mark "365 days of girlhood."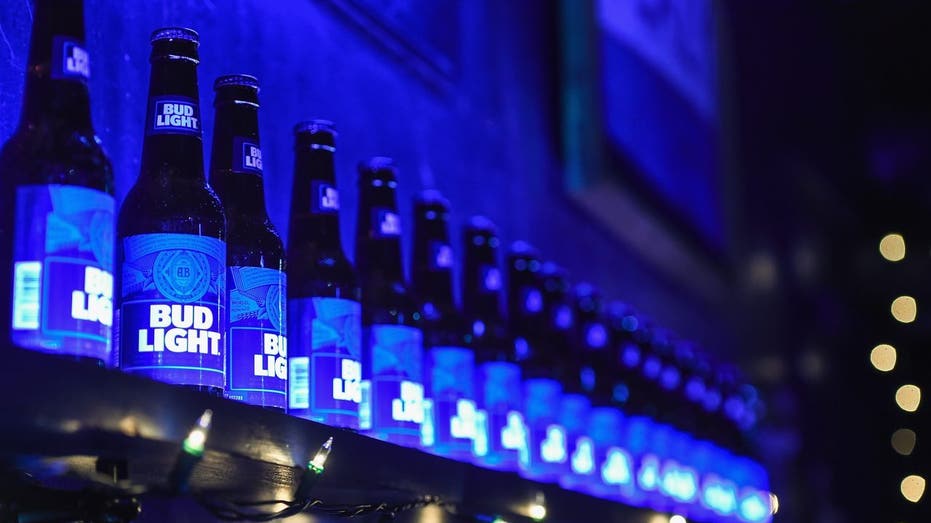 PublicSq. and RedBalloon penned an open letter to laid off Bud Light employees offering to help them find a new job within their large network of businesses.  (Erika Goldring/Getty Images for Bud Light / Getty Images)
Since then, Bud Light's year-to-date sales are down 14.5% on a dollar basis and down 18.8% in volume, leading other beer brands to capitalize off its undoing. 
"To actually lose 25% market share in six weeks has never been achieved in the history of the beer business in America," the "Shark Tank" star expressed.
ANHEUSER-BUSCH SELLING SHOCK TOP, BRECKINRIDGE TO CANNABIS COMPANY TILRAY
As companies across the country witness the dethroning of Bud Light's reign in the beer industry, the sentiment of going woke and going broke as a result is having an impact in boardrooms. 
"This is the hottest topic in public boardrooms across America right now. The impact of social media on market capitalization is unprecedented. And it started with Anheuser-Busch," he said.
Former Anheuser-Busch president of operations Anson Frericks discusses the fallout from Bud Light's controversial campaign with transgender influencer Dylan Mulvaney.
The power of social media has forced corporations to reassess how they should manage their accounts and engage with their consumer base among popular platforms. 
"Now they're [companies] actually contemplating risk committees around social media so that somebody at the board level is overseeing the messaging and what, and what not to say, because it's clear now, even for Target, that, you know, wading into the education of gender identity is not a good look on consumer brands," O'Leary told Casone.
"It doesn't work," he added.
GET FOX BUSINESS ON THE GO BY CLICKING HERE
FOX Business' Aislinn Murphy and Breck Dumas contributed to this report.