Check out what's clicking on
Passengers aboard a Delta Air Lines flight to Atlanta were injured Tuesday amid turbulence that sent almost a dozen people to the hospital. 
The plane, which was reportedly traveling from Milan to Atlanta, hit a violent patch of air approximately 40 miles northeast of the Hartsfield-Jackson Atlanta International Airport, according to reports.
"Delta Care Team members are mobilizing to connect with customers," Delta Air Lines said in a statement after the plane landed. 
THIS EUROPEAN AIRLINE IS LAUNCHING AN 'ADULT-ONLY' SECTION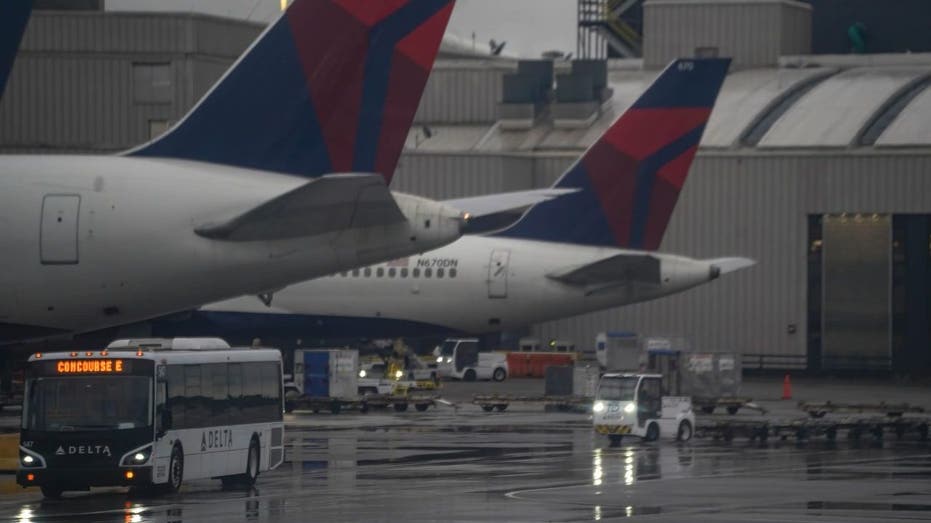 Workers attend a Delta Air Lines flight at Hartsfield-Jackson Atlanta International Airport in Atlanta. (Camilo Freedman/SOPA Images/LightRocket via Getty Images / Getty Images)
The company added, "Our priority is taking care of our customers and crew who sustained injuries."
The plane carried 151 passengers, 10 flight attendants and four pilots.
Approximately 11 individuals, including crew members, were transported to the hospital after landing. 
Flight 175, an Airbus A350, managed to safely land around 7:00 p.m. 
NEW GENERATION OF AIRCRAFT MECHANICS HOPING TO FILL GAPS AMID WORKER SHORTAGE
The Federal Aviation Administration is investigating the matter, according to officials. 
No details were provided on the injuries sustained by the 11 individuals. Uninjured travelers were given food and lodging before being rebooked, Delta said.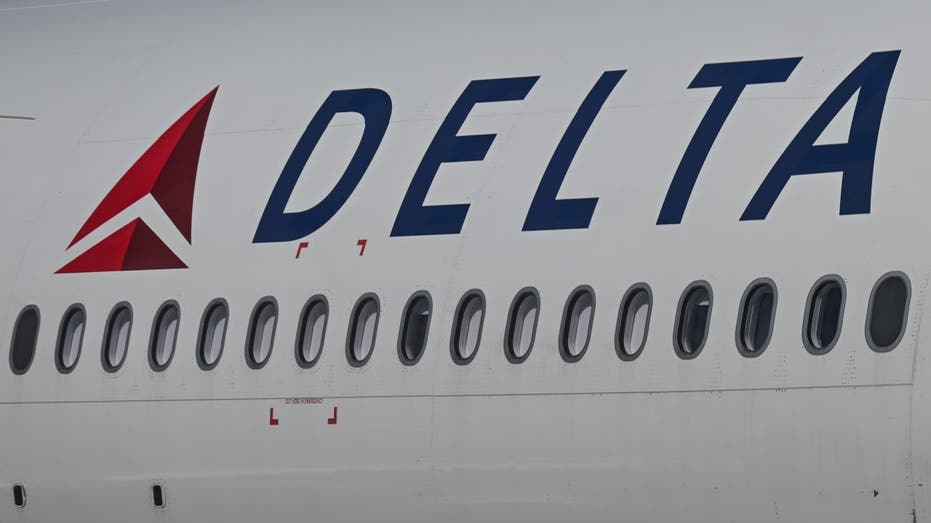 Delta Air Lines logo on a plane at Paris Charles de Gaulle Airport in Roissy-en-France, France. (Artur Widak/NurPhoto via Getty Images / Getty Images)
The flight into Atlanta was not the only case of severe turbulence on commercial airlines in recent days.
THREE RYANAIR PASSENGERS REMOVED FROM FLIGHT AFTER BRAWL ERUPTS: VIDEO 
In a social media post, Estela Orts, who recorded the footage, said she was flying back to the Spanish island of Mallorca after visiting family in the port city of Alicante, according to The Daily Mail. 
A dramatic video captured the moment passengers on a plane reportedly heading to Mallorca were screaming in terror as the aircraft they were traveling in encountered severe turbulence. 
"I had already written to my family (who were a bit scared), because they had seen the storm on the news," she reportedly wrote. 
GET FOX BUSINESS ON THE GO BY CLICKING HERE
In a video posted on her Instagram account, passengers could be heard screaming as the plane bobs up and down.