The incident happened shortly after American Airlines flight 1958 left Columbus, Ohio. CREDIT: Marni Kallestad/LOCAL NEWS X /TMX
An American Airlines flight bound for Phoenix was forced to make an emergency landing Sunday after striking a bird. 
The incident happened around 8 a.m. shortly after Flight 1958 left the John Glenn International Airport in Columbus, Ohio. The flight was headed for Phoenix Sky Harbor International Airport.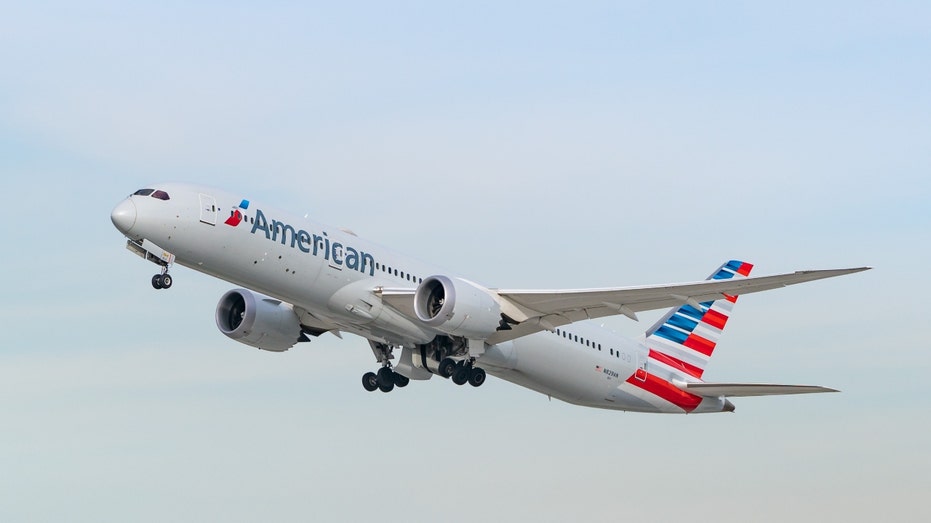 FILE: American Airlines Boeing 787-9 takes off from Los Angeles international Airport on January 13, 2021, in Los Angeles, California.  (AaronP/Bauer-Griffin/GC Images via Getty Images / Getty Images)
"American Airlines flight 1958, with service from Columbus (CMH) to Phoenix (PHX) returned to CMH shortly after takeoff due to a mechanical issue," American Airlines said in a statement to FOX Television Stations. 
The airline said the plane landed normally and taxied safely to the gate under its own power. 
'WASTED' DELTA PASSENGER IN FIRST CLASS ACCUSED OF FORCIBLY KISSING FLIGHT ATTENDANT: COURT DOCS
"The aircraft was taken out of service for maintenance and our team is working to get customers back on their to PHX," AA said, adding: "Safety is our top priority, and we thank our customers for their understanding." 
CMH said emergency crews responded to an aircraft incident at the airport involving a "reported engine fire." 
The airport later corrected that tweet, writing: "the aircraft experienced mechanical issues, not an engine fire." 
The Federal Aviation Administration (FAA) is investigating. 
A video of the bird strike has made the rounds online. The aircraft can be seen with flames coming out of one of the engines mid-flight. 
CLICK HERE TO GET THE FOX BUSINESS APP
Earlier this month a Delta Air Lines flight in New York was forced to abort its trip and return to the tarmac after an unfortunate run-in with a bird.