Check out what's clicking on
An employee at a Popeyes Louisiana Kitchen in Chicago was caught on video destroying the store after he was allegedly not paid for a month of work.
TikTok user Sarah (@itsrah26) posted on Tuesday a now viral video of the unidentified man cutting open bags and boxes of food, and other damage in the fast food restaurant. As of Thursday morning, the video had nearly 101,000 views.
Text included on the video said, "this is what happens when you don't get paid for a month."
At the beginning of the video, the man is seen cutting open a bag of raw chicken and dumping the pieces on the ground. In the next clip, he can be seen opening boxes of French fries and tossing the food on the floor.
WEST MEMPHIS CHICK-FIL-A EMPLOYEES FIRED AFTER VIDEO SHOWS ONE SPITTING IN FOOD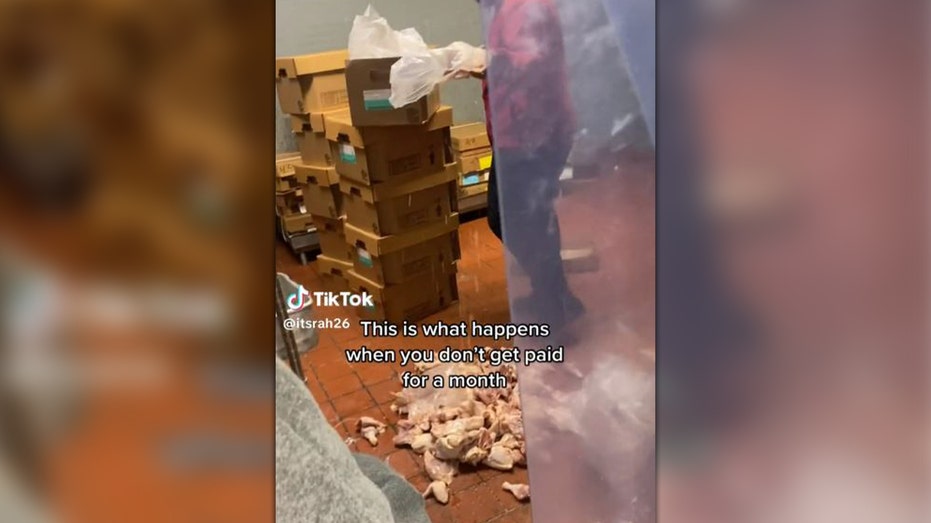 A Popeyes employee can be seen cutting open a bag of raw chicken and dumping it on the floor. (@itsrah26/TikTok)
A third clip shows what appears to be a completely destroyed stockroom with overturned shelves, opened boxes and flipped over bins.
Various foods and a liquid can be seen covering most of the floor.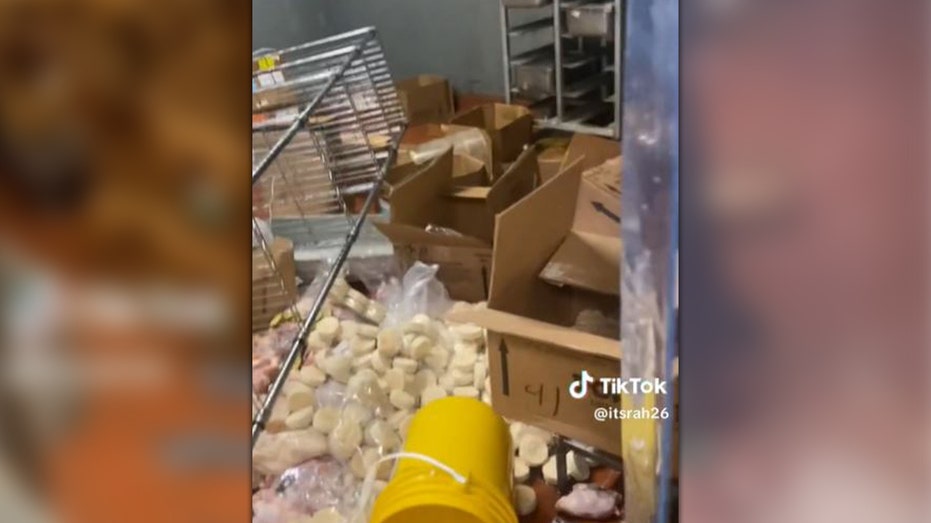 What appears to be a stockroom at a Chicago-area Popeyes is damaged after an employee claimed to not be paid for a month. (@itsrah26/TikTok)
Pictures following the video clips show damage to the registers and cut electric cords.
The final video clip reads "at least he got his money" while showing an empty cash drawer on the counter and panning to the window where police officers and a Chicago police vehicle can be seen outside the restaurant. 
WOMAN ON TIKTOK CLAIMING EMPLOYER WANTS HER TO CHANGE HER HAIR COLOR HAS USERS SOUNDING OFF
In the video's comments section, which has over 400 contributions, a handful of TikTok users seemed to be understanding of the destruction and even said they would do something similar given the situation.
"A whole month? I'm on his side," one user wrote. 
Another said, "Nah, he went ballistic. Rightfully so though."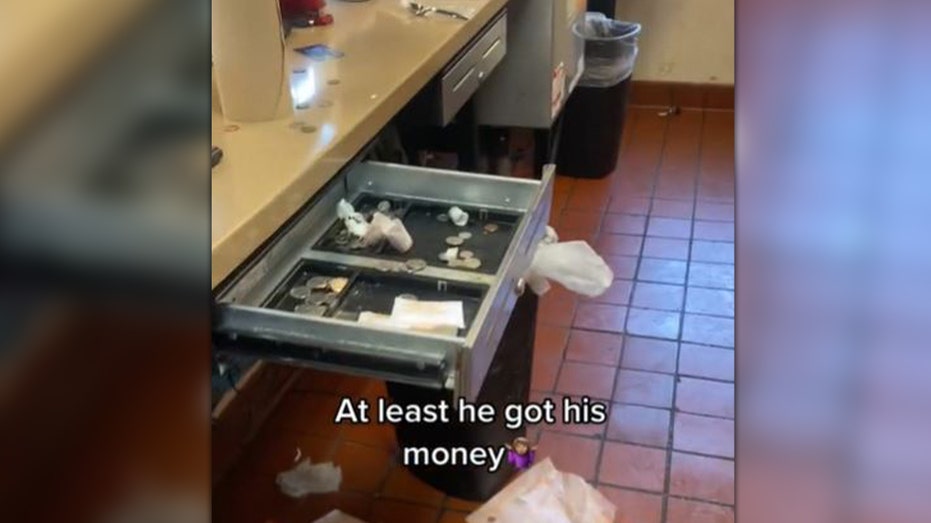 An empty cash drawer in a register is seen after a Popeyes employee, who claims to not have been paid for a month, destroyed the store. (@itsrah26/TikTok)
Other users commented that he responded in the wrong way, suggesting he should have quit much sooner, reported that he wasn't getting paid, or hired lawyers and sued the company.
"I understand his anger, but now he definitely ain't getting paid," one comment said. "This is a corporation. He could've sued and got a nice settlement check."
Other commenters wrote: "I mean now you definitely not gone get paid and probably gone have to owe in damages," and "Unfortunately, you will have to pay now. You should've got a lawyer or contacted the labor bored (sic)."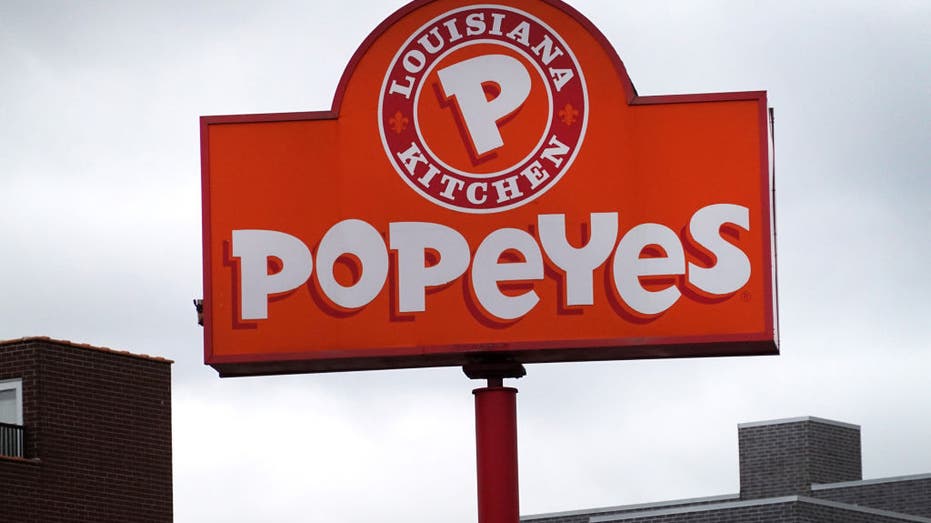 A sign hangs outside a Popeyes Louisiana Kitchen restaurant in Chicago, Illinois. (Scott Olson/Getty Images)
CLICK HERE TO READ MORE ON FOX BUSINESS
It's unclear if the employee was arrested or not.
Fox News Digital reached out to Popeyes corporate via email, but did not hear back by time of publication.