FOX Business host Cheryl Casone has the latest on Sunny Balwani being found guilty of 12 counts of fraud for a Theranos scam on 'The Claman Countdown.'
Elizabeth Holmes recently offered some indications about her future moves as her prison sentence remains paused due to an appeal.
The founder of Theranos got the date she was expected to report to prison delayed late last month. Holmes did so by challenging the judge's denial of a request seeking for her to remain out of jail while appealing her fraud case in connection to the now-dissolved biotech startup. 
Holmes told The New York Times that she hasn't stopped devising creations for the health care field. She reportedly indicated that will keep happening even while serving time.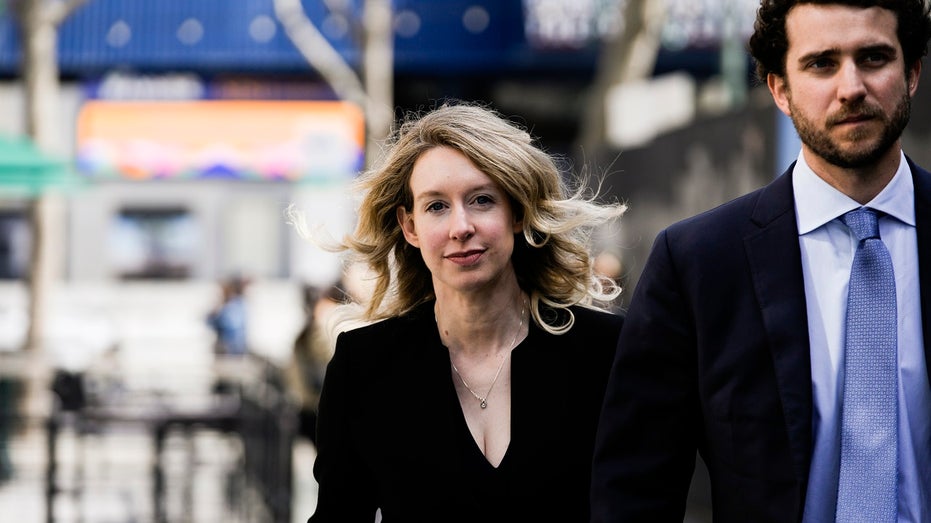 Former Theranos CEO Elizabeth Holmes walks back to her hotel following a hearing at the Robert E. Peckham U.S. Courthouse on March 17, 2023, in San Jose, California. (Philip Pacheco/Getty Images / Getty Images)
The newspaper published the wide-ranging profile on Sunday.
NEW YORK TIMES DRAGGED FOR ELIZABETH HOLMES PROFILE: 'VERY EMBARRASSING'
She said she "still dream[s] about being able to contribute in that space," adding, "I still feel the same calling to it as I always did and I still think the need is there," according to The New York Times. 
COVID-19 testing was an area where she has ideas, The New York Times reported.
Elizabeth Holmes leaves federal court in San Jose, California, on Dec. 23, 2021. (AP Photo/Nic Coury / AP Newsroom)
Prior to her appeal, Holmes had been slated on April 27 to start serving her 11.25 years of jail time. That report date was expected to come about five months after she received her sentencing and nearly 16 months after being found guilty of four charges.
FORMER THERANOS EXEC SUNNY BALWANI BEGINS 13-YEAR PRISON SENTENCE IN CALIFORNIA
The charges she was convicted of included one of conspiracy to commit fraud on investors and three of fraud on individual investors "which involved wire transfers totaling more than $140 million," according to a Department of Justice press release. She had faced 11 total charges.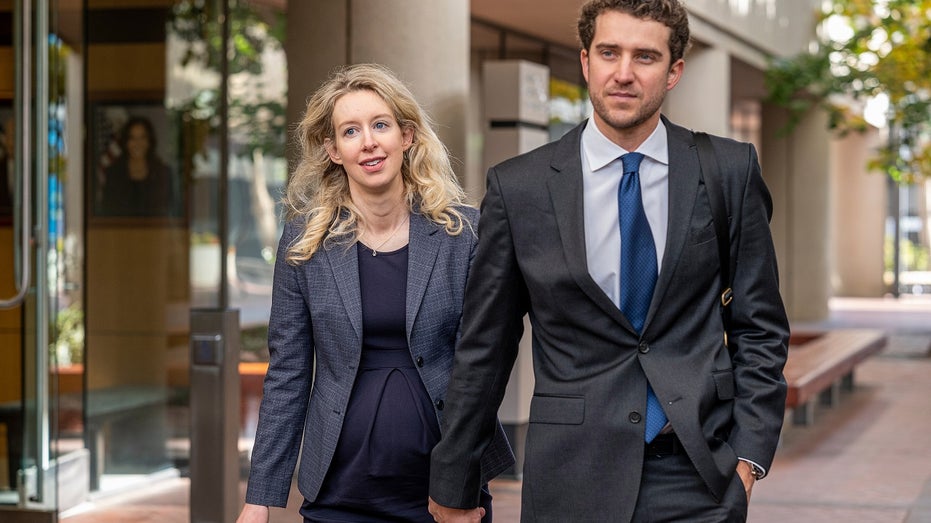 Elizabeth Holmes leaves federal court with partner Billy Evans in San Jose, California, on Oct. 17, 2022. (David Paul Morris/Bloomberg via Getty Images / Getty Images)
In the meantime, she and partner Billy Evans have been raising the two children they share, according to The New York Times. Their son is nearly 2, while their daughter was born earlier this year.
ELIZABETH HOLMES DELYAS PRISON REPORT DATE WITH ANOTHER APPEAL
Holmes at one point also told the newspaper she will "have to work for the rest of my life to try to pay" for the legal fees she has racked up in connection to the Theranos case.
In addition to the 11.25 years in jail, the judge ordered Holmes to have supervision for three years post-release. 
Breck Dumas contributed to this report.