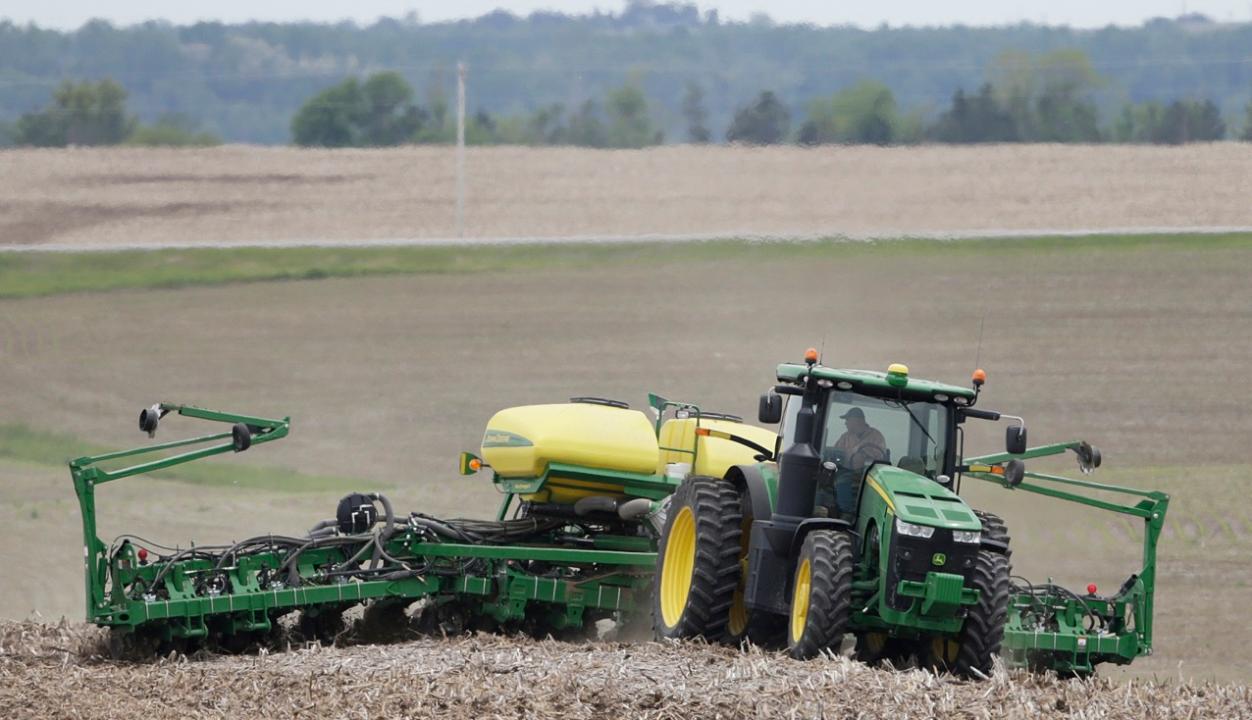 Video
Get all the latest news on coronavirus and more delivered daily to your inbox. Sign up here.
These foods are fueling health care workers fighting on the frontlines of the coronavirus.
Keeley Fragosso, a registered nurse in New York City, the epicenter of the coronavirus in the U.S., has treated dozens of patients at Mount Sinai hospital who have tested positive for COVID-19. She says relying on healthy foods has helped her stay energized while working up to 14-hour shifts.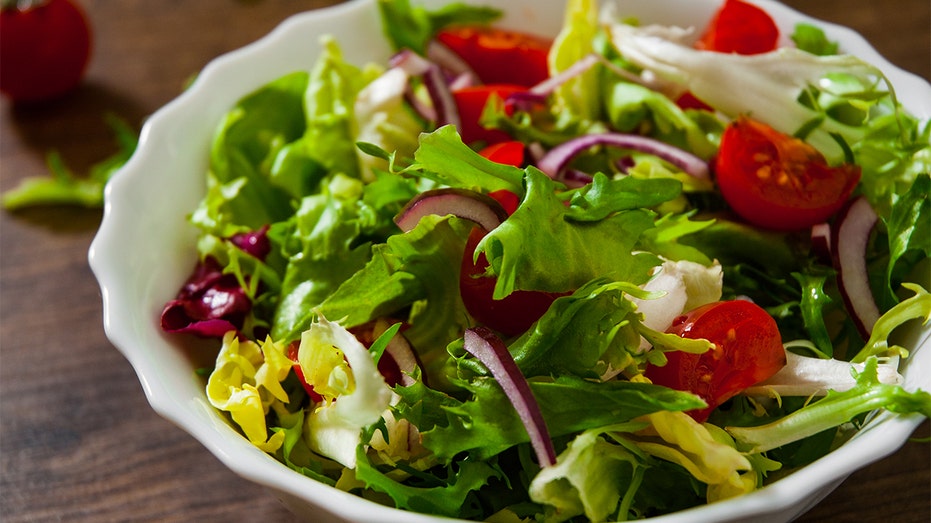 Food companies are donating healthy foods to hospitals across the country during COVID-19. 
"I try to stay as healthy as possible. I've been eating more eggs and bananas in the morning lately so I'm not tired and I notice it helps," Fragosso told FOX Business, adding that protein-packed meals like salads with chicken or fish have also helped to keep her going.
"Pizza is readily available, and it's delicious don't get me wrong, but that can leave you feeling sluggish a couple of hours later," Fragosso said.
A number of food providers across the country have stepped up to donate meals to hospitals as medical staff work around the clock to treat patients battling the deadly disease.
Chicago-based Farmer's Fridge, which sells salads and fresh foods in refrigerated vending machines, is expanding production with mini-fridges stocked in hospitals throughout the United States to fuel health care staffers working on the frontlines of COVID-19.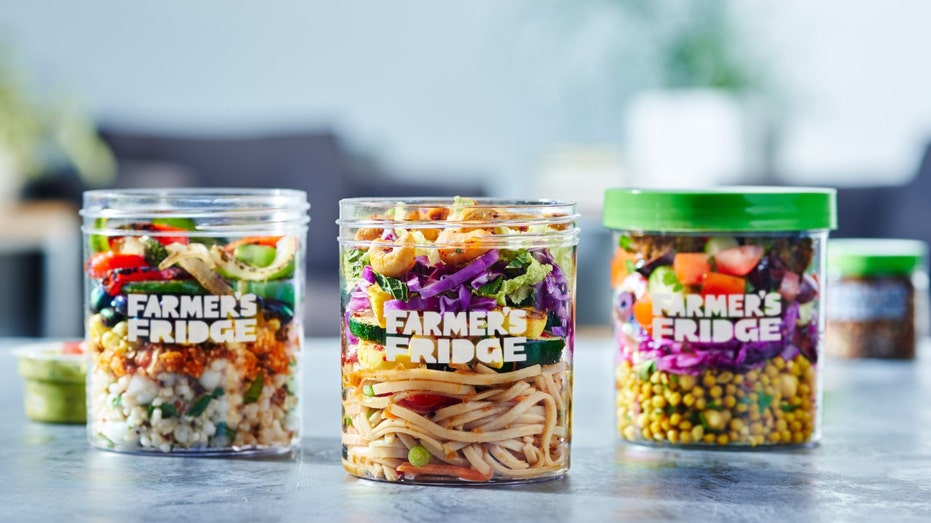 CEO Luke Saunders is working with the Greater Chicago Food Depository, a food bank, to donate meals the company doesn't sell, and he is offering discounts to health care workers.
"Demand has massively shifted. Everyone who was buying food at their office building or their company space is obviously home now," Saunders told FOX Business. "Now, we're catering more to essential workers and people at home."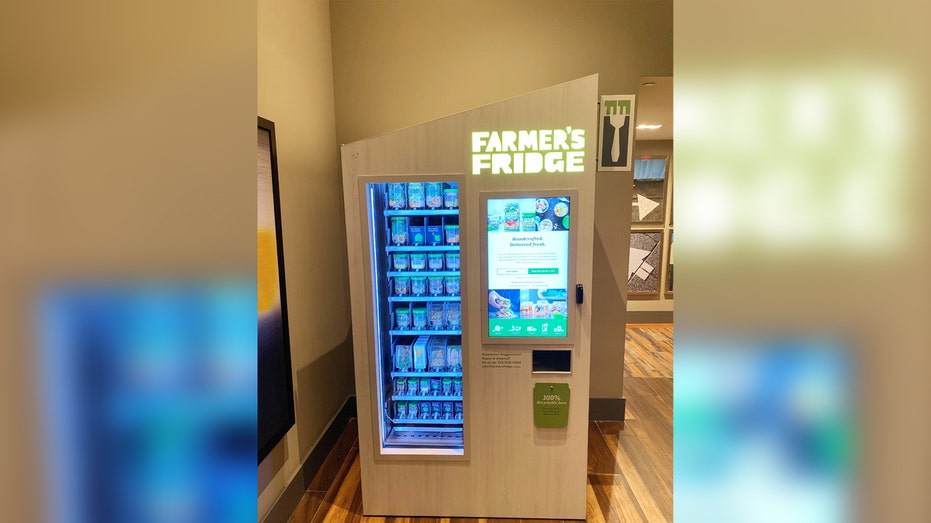 A Farmers Fridge was recently installed Jersey City residential building Soho Lofts making it easier for residents to access fresh food. (Courtesy of Farmer's Fridge). 
Most of Farmer's Fridge locations that are still open are in hospitals, and the company has discounted meals by 25 percent for everyone still at work of Saunders said. Meals include about 25 salads, like a cauliflower buffalo salad, an Asian chopped salad and chipotle chicken salad wraps and overnight oats.  Thirty-percent of the food used for Farmer's Fridge meals comes directly from local farms.
GET THE LATEST CORONAVIRUS COVERAGE BY CLICKING HERE
Similarly, celebrity chef Jose Andres's converted his restaurants in D.C. and New York into a community kitchen to churn out take out meals to hospital staff and community members in need. And Town School Parent Association, a New York City-based organization, started a donation fund teaming up with Butterfield Market to send prepared foods like sandwiches, soups and salads to emergency room nurses, doctors and staff at Lenox Hill Hospital on Manhattan's Upper East Side.
CORONAVIRUS PROMPTS TRADER JOE'S TO CHANGE FOOD SAMPLE POLICY
"A Town School parent recently asked an ER doctor at Lenox Hill Hospital what we could do to help. The doctor had two needs – protective gear and 'a decent meal.' A 'decent meal' is something we can make happen immediately," the fund's website says. So far, it's received upwards of $25,000 with a goal of $50,000.
Having healthy, protein-packed food options is integral for conserving energies for medical staff working tirelessly around the clock, Lisa Young, a New York-based registered dietitian and nutritionist said.
"If you're doing an overnight shift, you don't want to start off with a cookie or a cake. It's the protein at each meal that's important, even if you're grabbing a yogurt or something quick before. You could even bring a stash of nuts with you. Protein, fiber and good fat will keep your blood sugar steady so you're not exhausted," she said.