A LATAM Airlines flight from Santiago, Chile, to Asunción, Paraguay, was hit with severe turbulence. (@guillegomezc76 via SPECTEE /TMX)
A LATAM Airlines flight from Florida to Chile was diverted to Panama this week after one of the pilots suffered a "medical emergency" and later "passed away," the airline says. 
Flight data shows that LATAM 505 departed Miami around 9:40 p.m. Sunday before it landed around three hours later at Tocumen International Airport in Panama City. 
During the flight, the captain went to a toilet and never returned to the cockpit, according to The Aviation Herald.  
Once the plane landed in Panama City, the cabin crew tried to resuscitate the pilot, the website added, noting that passengers reported they were dropped off there with no LATAM staff around. 
'CRAZY PLANE LADY' KICKS OFF COMEBACK AFTER VIRAL AMERICAN AIRLINES MELTDOWN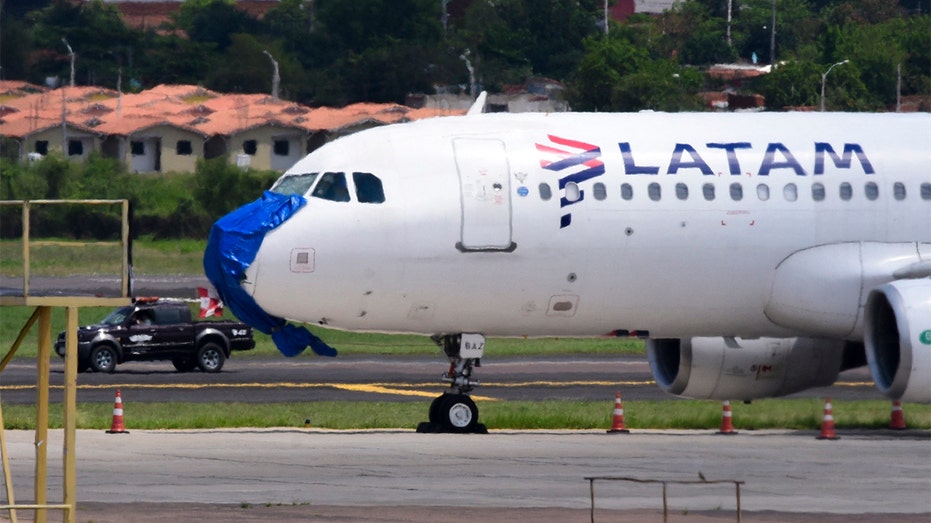 A Latam Airlines plane after an emergency landing in Paraguay on Oct. 27, 2022. (Norberto Duarte/AFP via Getty Images / Getty Images)
In a statement to FOX Business, LATAM Airlines said the Boeing 787 changed course from Santiago "due to a medical emergency of one of the three members of the crew in command." 
"All the necessary protocols were followed during the flight to safeguard the life of the affected pilot. Unfortunately, after landing and receiving further medical assistance, the pilot passed away," it added. 
"LATAM Group is deeply saddened by this event and takes this opportunity to express our most sincere condolences to the family of our employee," the airline also said. "We are thankful for his 25-years of service to LATAM, distinguished by his dedication, professionalism and enthusiasm." 
As for the passengers, the airline said it "regrets the inconveniences that resulted from this unforeseen event." 
The plane ultimately took off again and landed in Santiago, Chile, around 4 a.m. local time. 
VIDEO SHOWS TERRIFYING SCENES FROM SOUTH AMERICAN NIGHTMARE FLIGHT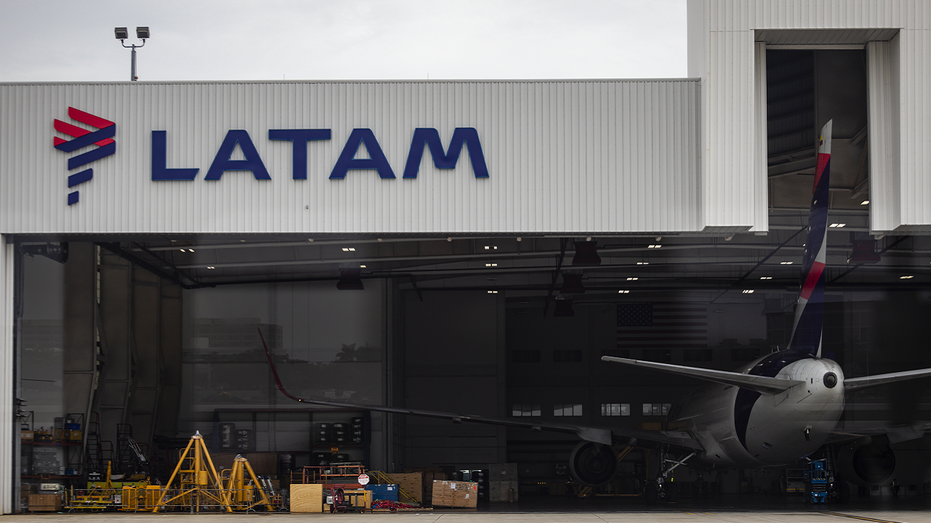 A LATAM Airlines Group facility and aircraft are seen at Miami International Airport in Florida, in June 2021. One of the airline's planes that departed Miami on Sunday night had to be diverted to Panama. (Eva Marie Uzcategui/Bloomberg via Getty Images / Getty Images)
Last year, videos emerged of a severe storm that caused serious damage to a LATAM Airlines plane traveling out of Santiago. 
Videos showed lighting flashing and passengers screaming as the plane barreled on through the storm. There were 48 people on board. 
The pilots were forced to make an emergency landing in Asunción, Paraguay, according to the country's aviation authority. Officials said the plane's nose was shattered, and the windshield had small cracks, Reuters reported.   
LATAM Airlines said in a statement that "severe weather conditions" forced the pilots to make an emergency landing.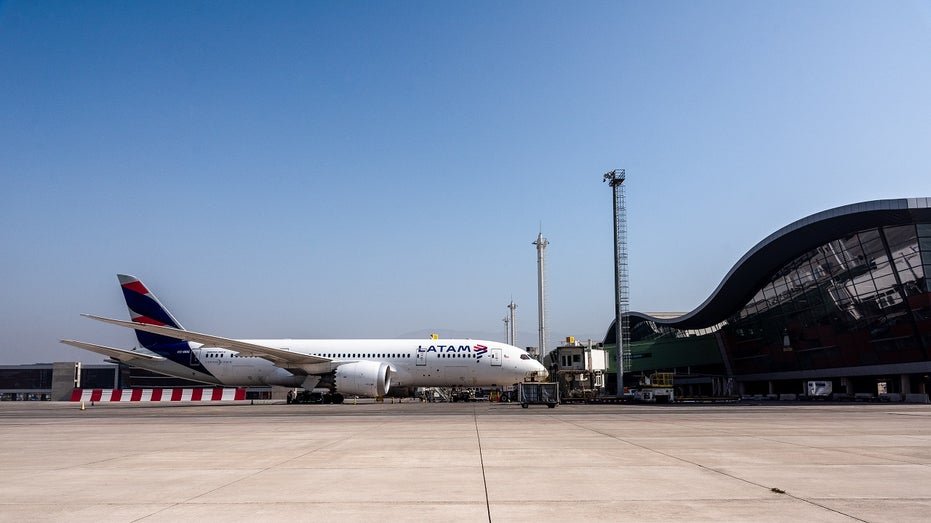 A LATAM Airlines aircraft on the tarmac of Arturo Merino Benitez International Airport in Santiago, Chile, in May 2023. (Cristobal Olivares/Bloomberg via Getty Images / Getty Images)
CLICK HERE TO READ MORE ON FOX BUSINESS        
"Both passengers and crew are in good condition," the airline said. 
FOX Business' Chris Pandolfo contributed to this report.