Alaska Deputy Director of Fire Protection Norm McDonald discusses what it takes to stop the spread of wildfires on 'Cavuto: Coast to Coast.'
Major U.S. carriers are adding flights to help passengers flee Maui as one of the deadliest wildfires in U.S. history continues to decimate parts of the island.
A spokesperson for Hawaiian Airlines told FOX Business that it is extending its operations Thursday with six additional flights to Honolulu from Kahului to help evacuate travelers affected by the brush fires on Maui. The fires were driven by fierce winds from a hurricane and have already killed at least 36 people.
Officials in Hawaii warned Thursday that the death toll could rise with the fires still burning and teams spreading out to search charred areas.
Hawaii already added nine extra flights Wednesday between Honolulu and Kahului to accommodate departures out of Maui in addition to supporting emergency response efforts.
HAWAII WILDFIRE KILLS AT LEAST 36 PEOPLE ON MAUI, DESTROYS DOZENS OF STRUCTURES
"The safety of our guests and employees, including teammates who live and work on Maui, is our priority. We are working closely with the state of Hawaiʻi to support the transportation of first responders and supplies and help with the overall emergency response as best as we can," the spokesperson continued.
United Airlines went as far as canceling all of its inbound flights to Maui so that planes can fly empty and "be used as passenger flights back to the mainland."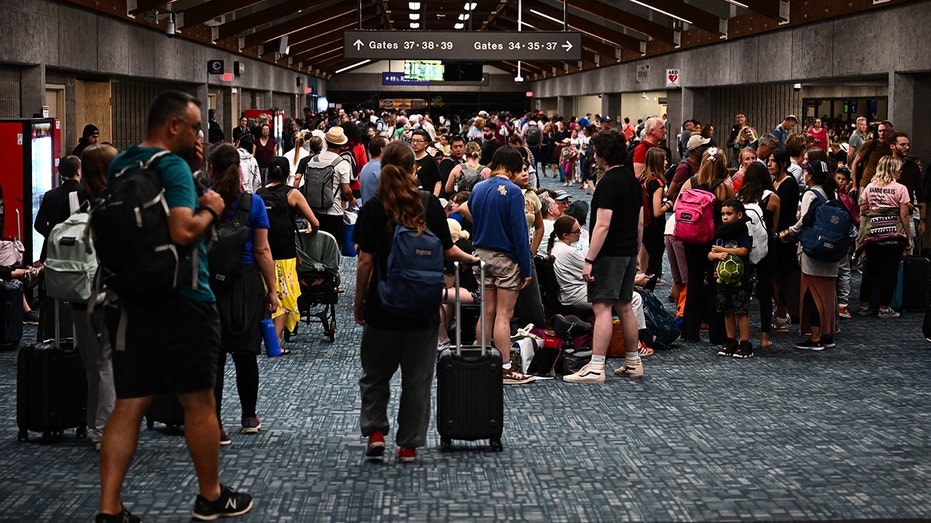 Thousands of passengers were stranded at Kahului Airport in the aftermath of wildfires in western Maui on Wednesday. (Patrick T. Fallon/AFP via Getty Images / Getty Images)
American Airlines said it also added another flight and upgraded an aircraft "to ensure customers evacuating OGG [Kahului Airport] are able to do so."
Delta Air Lines is also operating "extra sections out of Maui" to get people out of the impacted region.
DEADLY HAWAII WILDFIRES DEVASTATE HOMES, BUSINESSES
Southwest Airlines, the second-largest carrier of Hawaii air travelers, also said it added service Wednesday and Thursday and plans to do so again Friday.
Beyond adding more flights, airlines are also providing travel waivers to give customers more flexibility to make travel changes without incurring any extra fees. Delta went as far as instituting fare caps.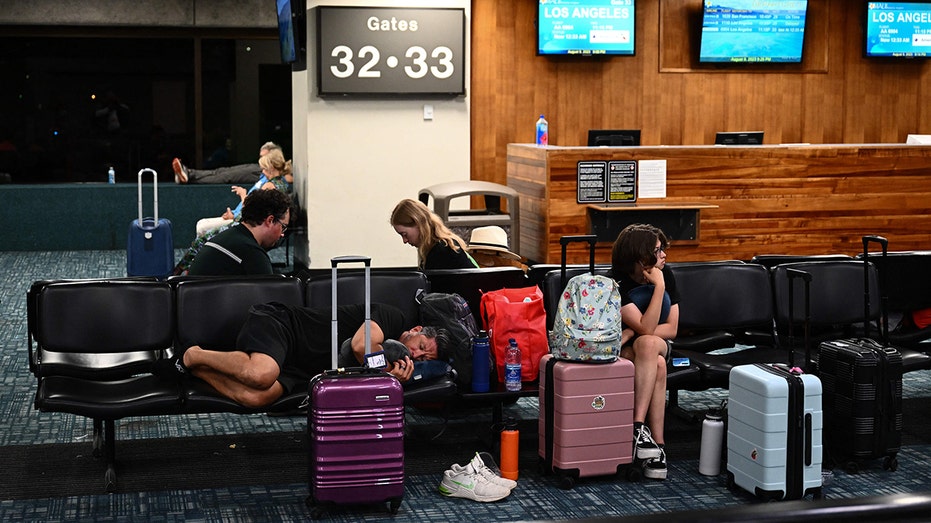 Passengers try to rest and sleep while waiting for delayed and canceled flights off Maui at Kahului Airport on Wednesday. (Patrick T. Fallon/AFP via Getty Images / Getty Images)
Hawaiian is also offering $19 main cabin fares out of Maui to facilitate urgent travel needs. Since the state is discouraging non-essential travel to the area, the carrier is helping travelers change their flights or get a refund.
American said customers whose travel plans are affected by the wildfires can "rebook without fees, cancel or receive a refund."
In a Facebook post, Gov. Josh Green asked Hawaii's residents to provide all the emotional and financial support they can to residents of the town of Lahaina and Maui in general, calling the wildfires "the deadliest natural disaster the state has seen in generations."
GET FOX BUSINESS ON THE GO BY CLICKING HERE
President Biden also spoke about the Hawaii wildfires while traveling in Utah, pledging that federal disaster response will ensure that "anyone who's lost a loved one or whose home has been damaged or destroyed is going to get help immediately."
Biden promised to streamline requests for federal assistance and said the Federal Emergency Management Agency was "surging emergency personnel" on Maui. He also ordered all available Coast Guard and Air Force personnel on the island to work with the Hawaii National Guard to help.
The Associated Press contributed to this report.