Global Empowerment Mission President and founder Michael Capponi says the biggest need for displaced Hawaiians is getting them out of shelters and into 'stabilized' housing.
Many hotels in Maui have temporarily stopped accepting bookings and are focusing their efforts on housing employees and families until the deadly fires are contained, according to the Hawaii Tourism Authority.
The HTA said hotels are also preparing to house evacuees and first responders who are helping with recovery efforts following the deadliest fire in over a century in the U.S.
The Four Seasons Resort Maui is one of them. The resort told FOX Business that it's "actively donating supplies and food to shelters and first responders, housing displaced employees, and providing daily meals to those in need in the wake of this devastating natural disaster." 
JEFF BEZOS AND LAUREN SANCHEZ OFFER $100 MILLION TO MAUI RECOVERY EFFORT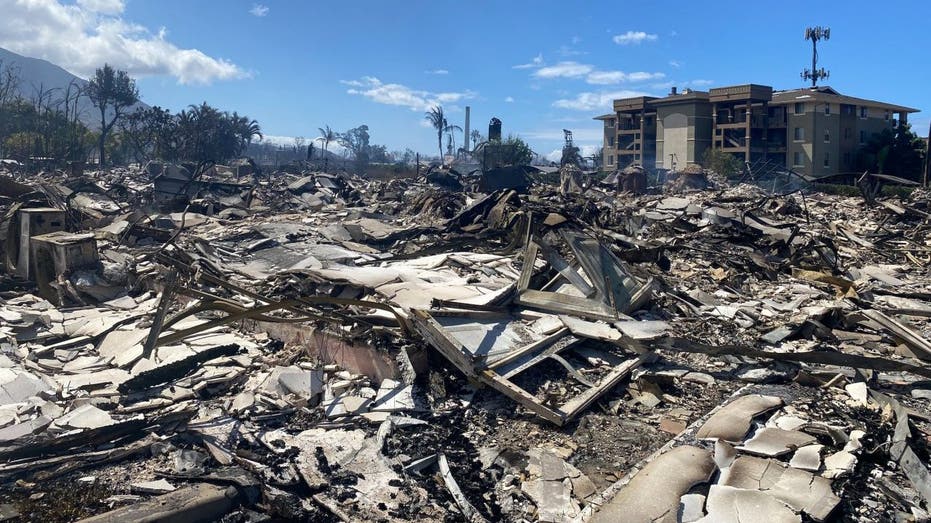 Destroyed buildings and homes are pictured in the aftermath of a wildfire in Lahaina, western Maui, Hawaii, on Aug. 11, 2023.  (Photo by PAULA RAMON/AFP via Getty Images / Getty Images)
On Sunday, Hawaii Gov. Josh Green said that the state has created a temporary housing task force to help residents. They have already secured 1,000 hotel rooms with the first 500 for local residents who have been displaced, according to Green. 
The HTA said that the "travel industry must be focused on the recovery of residents who were forced to evacuate their homes and businesses" and that any vacation travel to the West Maui region is "strongly discouraged." 
HISTORIC MAUI CATHOLIC CHURCH STILL STANDING AMID FATAL FIRES RIPPING ACROSS HAWAII: 'MIRACLE'
Any visitors that have plans to stay in the West Maui region in the coming months are "urged to consider rescheduling their travel plans for a later time when the overall situation has improved for area residents," the HTA said. 
Visitors are also discouraged from trying to reach West Maui accommodations for reservation adjustments until the situation improves, according to the HTA.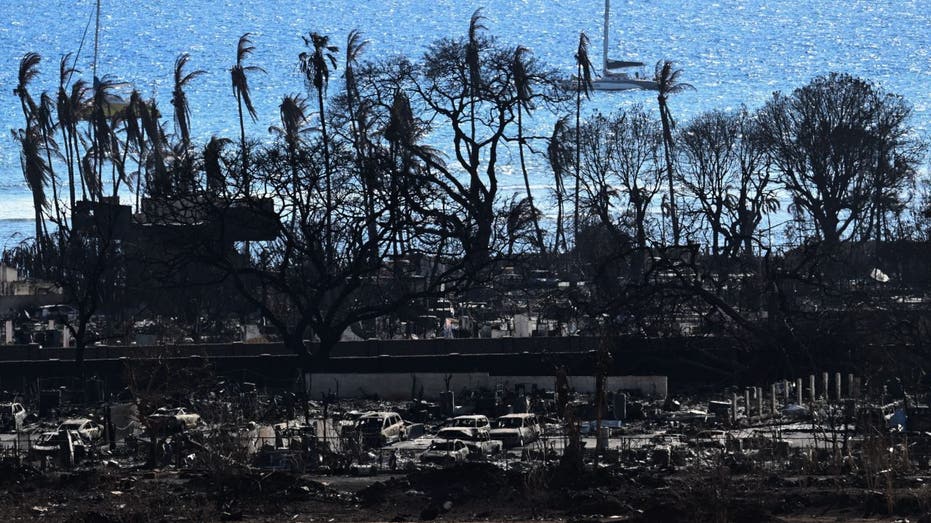 Burnt cars stand amongst a destroyed neighborhood in the aftermath of a wildfire in Lahaina, western Maui, Hawaii on August 11, 2023. (Photo by Patrick T. Fallon / AFP) (Photo by PATRICK T. FALLON/AFP via Getty Images / Getty Images)
GET FOX BUSINESS ON THE GO BY CLICKING HERE
The wildfires have already killed at least 96 people, according to the Maui Police Department. However, that number could rise as crews comb through the devastation.