Stew Leonard's President and CEO Stew Leonard Jr. discusses why consumers are still paying top dollar for food as inflation subsides on 'The Claman Countdown.'
A Michigan woman reportedly discovered more than veggies in packaged spinach she bought at her local grocery store. 
The woman, identified as Amber Worrick, and her daughter realized a frog was nestled in the leafy greens inside an Earthbound Farm organic spinach container, according to Fox 2 Detroit. 
She told the station she bought it at a Meijer grocery store in Southfield, a suburb northwest of Detroit.
Earthbound Farm has belonged to Taylor Farms since 2019, when the California-based firm bought it from another food company. 
CLICK HERE TO READ MORE ON FOX BUSINESS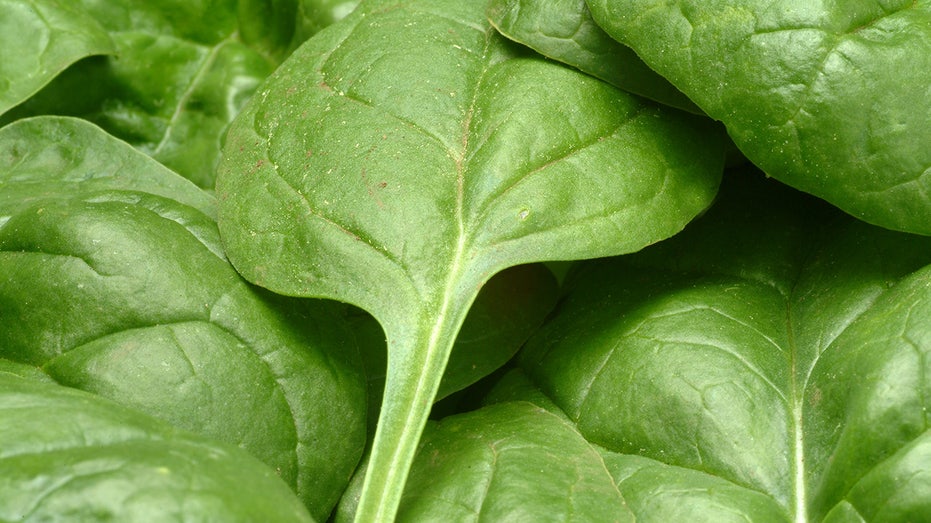 Leaves of spinach (Bildagentur-online/Universal Images Group via Getty Images / Getty Images)
Taylor Farms told FOX Business it was "in direct communication with our customer partner and the consumer to express our apologies."
"Food safety and consumer experience are the top priorities for us, and we are looking into how this happened and how this can be prevented in the future," the company added. "Our organic farming practices help promote biodiversity and healthy ecosystems on and around our farms. We will continue to work tirelessly to provide the freshest, finest quality veggies for consumers."
GROCERY STORE CEO REVEALS WHEN AMERICANS WILL SEE RELIEF IN THE AISLES
FOX Business also reached out to Meijer for comment.
The critter, apparently a Pacific tree frog, has since been released to the wild. That release happened after Worrick returned the packaged spinach to Meijer, per Fox 2 Detroit. 
Full-grown Pacific tree frogs are about two inches long on average, according to a document from the Oregon Department of Fish and Wildlife. They are also sometimes called Pacific chorus frogs.
"Just thank God I didn't eat the frog," Worrick told Fox 2 Detroit. 
GET FOX BUSINESS ON THE GO BY CLICKING HERE
The grocery store also reportedly refunded her money. 
Meijer's retail footprint across six states includes over 500 supercenters, grocery stores, neighborhood markets and express locations. In Michigan, where it is based, the company recently debuted two new supercenters, according to a recent press release.