Fox News medical contributor Dr. Marc Siegel discusses whether weight loss drugs like Ozempic can lower anxiety and depression on 'Varney & Co.'
Danish drugmaker Novo Nordisk warned Thursday that there will be continued supply constraints for Wegovy in the U.S. as it struggles to meet demand and that some patients will continue to have trouble filling their prescriptions. 
While the capacity for Wegovy is gradually increasing, the supply of the lower dose strengths will "remain restricted to safeguard continuity of care," the drugmaker said in its earnings report. 
A spokesperson for Novo Nordisk told FOX Business that it's specifically "limiting quantities of 0.25 mg, 0.5 mg, and 1 mg dose strengths to wholesalers for distribution to retail pharmacies" to support continuity of care for current patients. 
NOVO NORDISK WEIGHT LOSS DRUG WEGOVY CUTS HEART DISEASE RISK BY 20%, TRIAL SHOWS
Although it's producing and shipping all dose strengths, the company said "demand continues to outpace our increasing production" and that supply disruptions will be ongoing.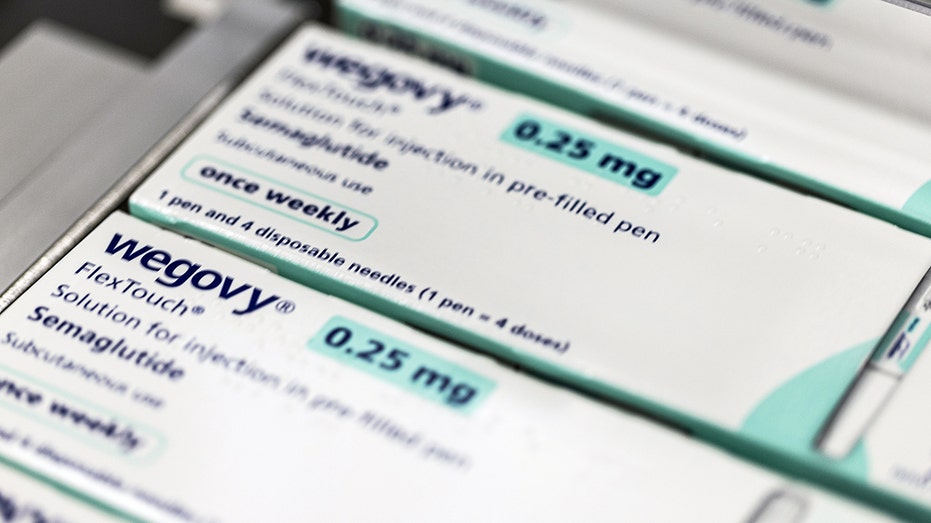 Packets of Wegovy move along a conveyor at the Novo Nordisk A/S production facilities in Hillerod, Denmark, on Monday, June 12, 2023.  (Carsten Snejbjerg/Bloomberg via Getty Images / Getty Images)
The company is currently serving hundreds of thousands of patients on Wegovy in the U.S. 
The company told analysts Thursday that there was higher than expected volume growth in recent years for its GLP-1-based products such as Ozempic and Wegovy, which are the same medication – semaglutide. The company said it expects "continued volume growth" but it also admitted that it is dealing with "capacity limitations at some manufacturing sites." 
WEGOVY, OZEMPIC: THE BARRIERS TO ACCESSING THESE WEIGHT LOSS DRUGS
The drugs went viral on social media last year as TikTok users and high-profile figures like Elon Musk touted their effects as a weight loss treatment. Doctors feared that an influx of people were seeking the drugs as a "quick fix" for weight loss, creating less supply and potentially hurting patients – especially those with diabetes – who needed the medication.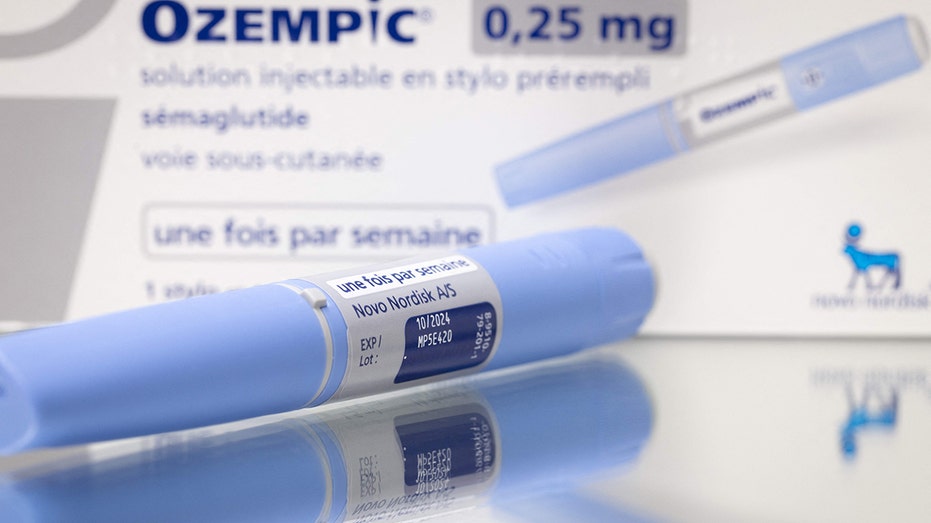 The anti-diabetic medication "Ozempic" (semaglutide) made by Danish pharmaceutical company "Novo Nordisk". (JOEL SAGET/AFP via Getty Images / Getty Images)
Ozempic was approved by federal health officials in 2017 and marketed for medical use in the treatment of Type 2 diabetes "with weight loss as a secondary effect of the drug's effects and mechanism of action."
GET FOX BUSINESS ON THE GO BY CLICKING HERE
Wegovy was approved four years later specifically for chronic weight management in adults who are obese or overweight and have at least one weight-related condition such as high blood pressure, Type 2 diabetes or high cholesterol, according to the Food and Drug Administration. 
Novo Nordisk has said neither drug is "intended to be used as a lifestyle medication."