Gump's San Francisco store owner John Chachas discusses his open letter to state officials about the downtown crime crisis on 'Cavuto: Coast to Coast.'
A major staple in downtown San Francisco has closed its doors for good. 
After more than three decades, the San Francisco Centre Nordstrom store has shuttered – one of the latest retailers to do so as the city experiences a spike in crime. 
The more than 30,000-square-foot store, open since 1988, permanently closed on Sunday.
The closure didn't come as a surprise. Chief Stores Officer Jamie Nordstrom warned employees in a May memo that the company was not planning to renew its lease for the Nordstrom store and the Market Street Rack store, located across the street, due to the changing "dynamics" of the city, FOX Business previously reported. 
OREGON POLICE EXECUTE SHOPLIFTING STING AS THEFT PROJECTED TO SOAR PAST $110 BILLION BY 2025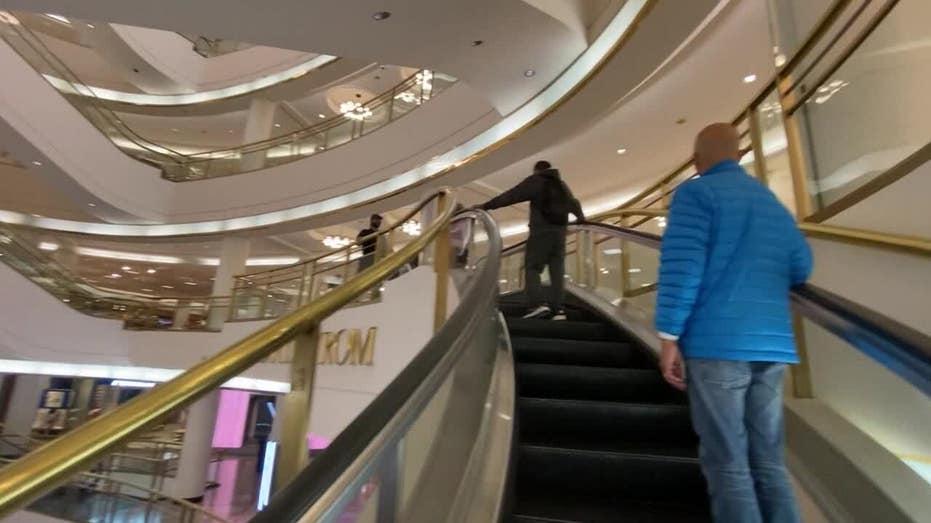 People walking around during the last few days of the Nordstrom in downtown San Francisco before it shuttered on Aug. 28. (KTVU)
"We've spent more than 35 years serving customers in downtown San Francisco, building relationships with them and investing in the local community," the message said. "But as many of you know, the dynamics of the downtown San Francisco market have changed dramatically over the past several years, impacting customer foot traffic to our stores and our ability to operate successfully."
AT&T, WESTFIELD MALL, NORDSTROM LEAD SAN FRANCISCO DOWNTOWN EXODUS
Market Street Rack closed earlier this summer.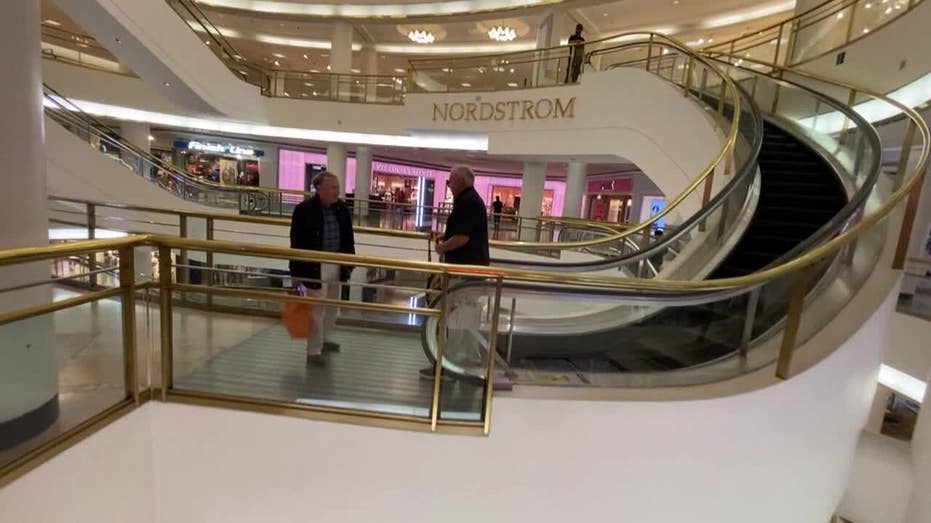 People walking around during the last few days of the Nordstrom in downtown San Francisco before it shuttered on Aug. 28. (KTVU)
The Nordstrom store was situated inside the Westfield San Francisco Centre, which was already facing its share of problems. 
Westfield previously confirmed to FOX Business it was handing the mall back to its lender, citing "challenging operating conditions" in the area that had impacted sales, occupancy and foot traffic.  The mall lost other occupants aside from Nordstrom including the Cinemark Century San Francisco Centre 9 and XD movie theater. 
Westfield's decision came days after major hotelier Park Hotels & Resorts announced it had stopped making payments on a $725 million loan for its Hilton San Francisco Union Square and Parc 55 San Francisco properties, pointing to several "major challenges" in the city.
GET FOX BUSINESS ON THE GO BY CLICKING HERE
According to recently published data from the University of Toronto, San Francisco has had the hardest time with its rebound from the pandemic, attaining only 32% of its 2019 traffic.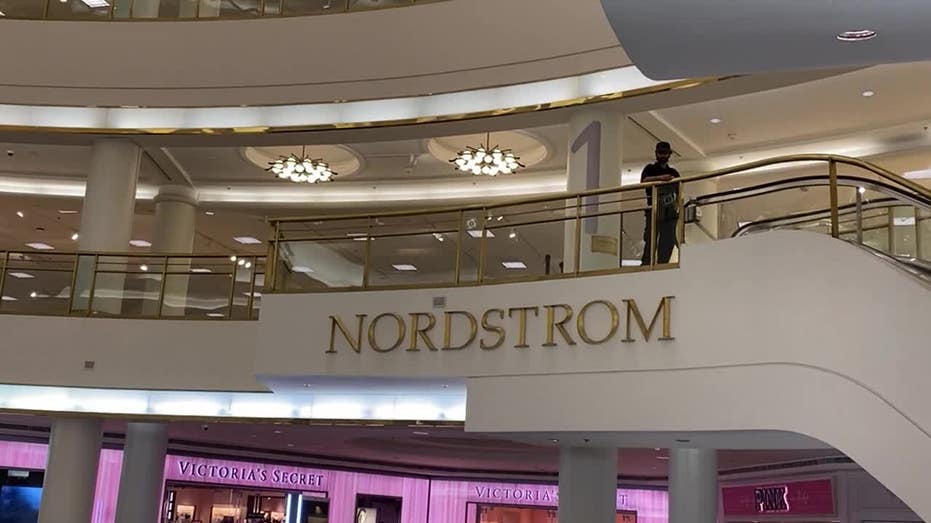 The inside of a Nordstrom store in downtown San Francisco before it shuttered on Aug. 28. (KTVU )
The National Retail Federation (NRF) said that in some cases, "rampant crime and the dangers coupled" have led to a decrease in foot traffic. 
"It should come as no surprise that these factors can have a negative impact on businesses and can contribute to the decision to close a specific store location," the NRF said in a May blog post. "Several national brands recently closed locations in the San Francisco area, with many saying that retail crime was a factor." 
FOX Business' Breck Dumas, Aislinn Murphy and Louis Casiano contributed to this report.