A Southwest Airlines fight experienced a mechanical issue after takeoff in Houston, Texas Credit: Andrew Sandino via Storyful
Flames were captured shooting from a Southwest Airlines flight over Houston, Texas, earlier this week. 
The video, captured by Andrew Sandino, showed a trail of flames shooting from the plane on Tuesday night. 
"Southwest Flight #307 from Houston Hobby (HOU) to Cancun (CUN) returned to the airport on Tuesday night after experiencing a mechanical issue shortly after takeoff," a spokesperson for the airline told FOX Business in an emailed statement on Thursday morning. 
"The aircraft landed safely and was taken out of service for review," it said. "A different aircraft continued the flight to Cancun last evening, and we appreciate our customers' patience and support."
FLORIDA-BOUND AMERICAN AIRLINES PLANE DROPS 15,000 FEET IN 3 MINUTES: 'IT WAS TERRIFYING'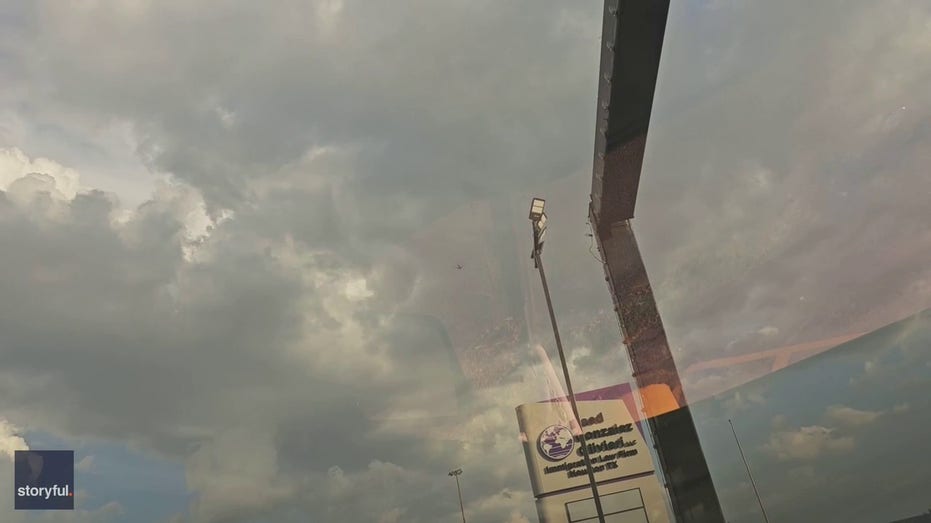 A Southwest Airlines flight suffered a "mechanical issue" while in the air over Houston Tuesday night. (Andrew Sandino via Storyful / Fox News)
Sandino told Storyful the footage was recorded as the flight approached to land at the Houston airport. 
The plane diverted, according to flight tracking website FlightAware, which showed it was in the air from 6:38 p.m. CDT through 7:05 p.m. CDT. 
One passenger on the flight, San Antonio's Coale Kalisek, told local station KHOU that he was going on vacation with his girlfriend when the incident occurred.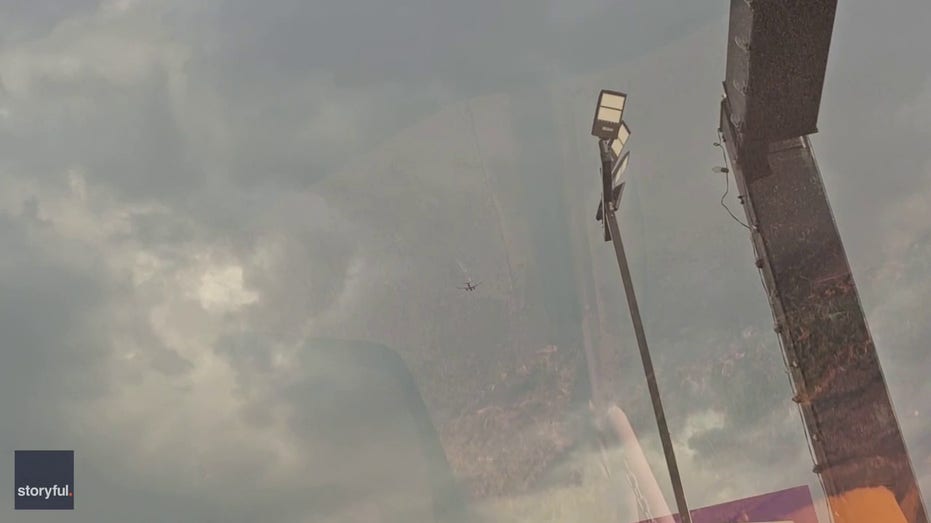 Southwest Airlines said Flight 307 was traveling from Houston's Hobby Airport to Cancun, Mexico. (Andrew Sandino via Storyful / Fox News)
GET FOX BUSINESS ON THE GO BY CLICKING HERE
He took a video that another passenger took of flames under one of the wings of the plane. 
Kalisek said he was napping when the plane's movement woke him up. 
"All I know is that it started, like, swinging, like, left and right. And I thought … I've been on a lot of flights," he said. "Like, I fly probably once or twice a month, and I knew that wasn't normal, and so I opened up my window, and I'm sitting right next to the engine and the whole engine, like, you see like fireballs shooting out of it."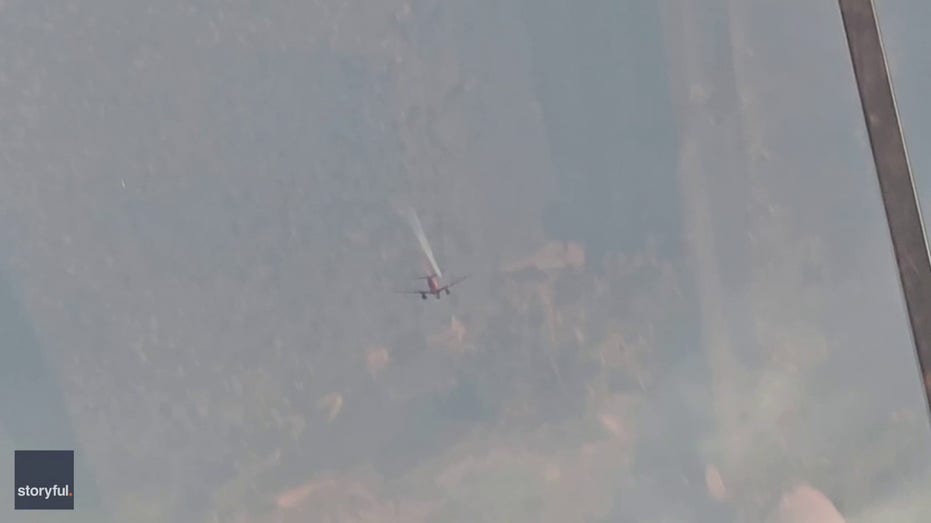 Southwest Airlines said the aircraft landed safely and was taken out of service for review. (Andrew Sandino via Storyful / Fox News)
CLICK HERE TO READ MORE ON FOX BUSINESS
When asked what was going on in his head at that moment, Kalisek replied, "I was thinking damn it. It's gonna finally go down because I fly so much."
The passengers were put on a different plane, but Kalisek and his girlfriend decided not to resume their trip to Cancun because they were scared, KHOU said.