Check out what's clicking on
The future of the Starbucks Workers United (SBWU) labor union, established last year in New York City, is up for a vote.
Kevin Caesar — a Starbucks employee in Chelsea, Manhattan — filed a petition to the National Labor Relations Board (NLRB) attempting to remove the union. 
With the petition, the NLRB will now be obligated to hold a secret ballot for employees to decide whether they wish to continue operating under the SBWU.
A majority vote will decide whether to stay with the SBWU or dissolve its leadership over the employees.
STARBUCKS WORKERS PROTEST AHEAD OF SHAREHOLDER MEETING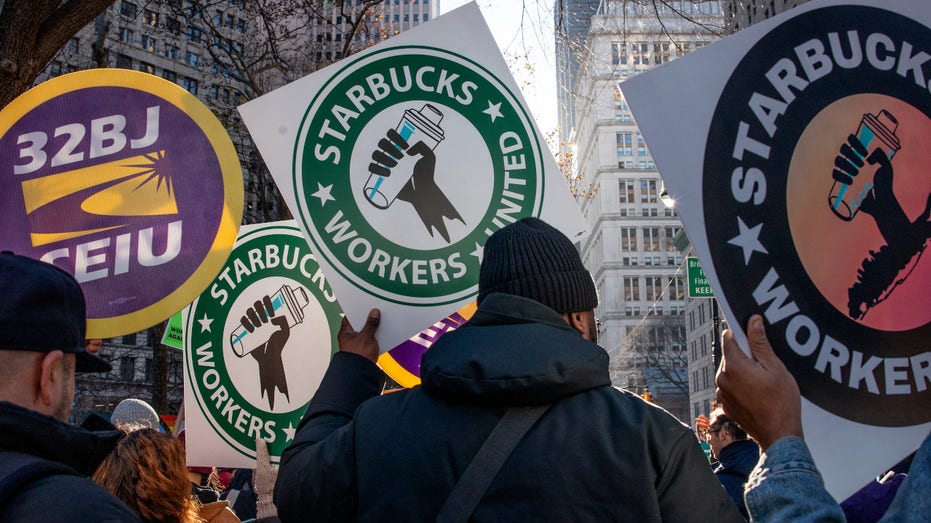 Members of a union of Starbucks workers hold a rally to celebrate the first anniversary of their founding in New York City, New York. (Andrew Lichtenstein/Corbis via Getty Images / Getty Images)
Caesar filed the petition and is continuing to hold legal representation through the National Right to Work Legal Defense Foundation, an anti-unionism legal non-profit.
"No worker anywhere should be forced under so-called union 'representation' they oppose," National Right to Work Foundation President Mark Mix said. "Starbucks workers around the nation that also fall victim to union tyranny should know they can turn to Foundation staff attorneys for assistance."
STARBUCKS UNION FIGHT MOVES TO CONGRESS WITH LABOR TALKS STALLED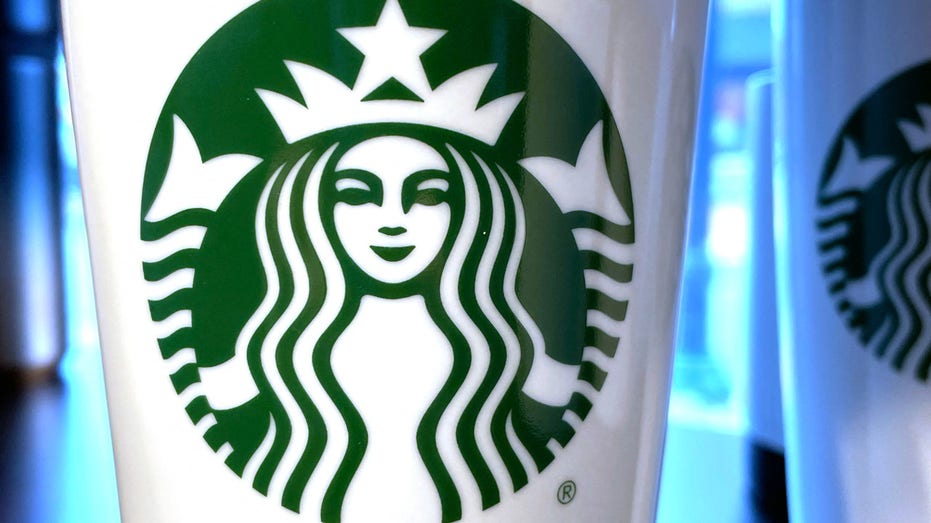 The Starbucks emblem on reusable coffee cup. (JIM WATSON/AFP via Getty Images / Getty Images)
Unionization has been a recurring debate within Starbucks' labor force. Many baristas have pushed for greater labor organization, but the company has been strict in cracking down on union efforts.
Thousands of U.S. baristas across 290 Starbucks stores have voted to unionize for better pay and working conditions but are missing out on many new perks offered by the company in the last year to nonunion workers. 
Those benefits include an additional round of employee pay increases, tipping from credit and debit card transactions, and faster sick-time accrual.
STARBUCKS WORKERS AT 100 STORES BEGIN THREE-DAY STRIKE IN CAMPAIGN TO UNIONIZE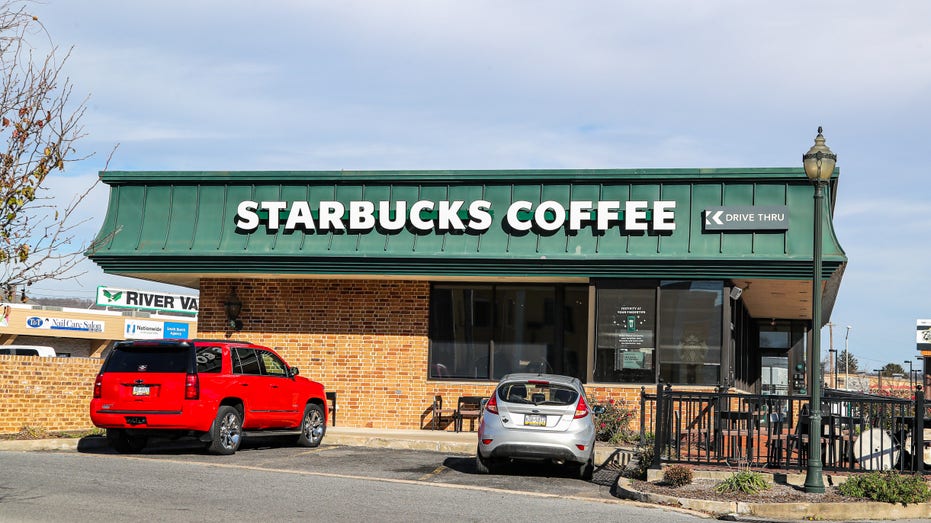 An exterior view of a Starbucks coffeehouse in Williamsport, Pennsylvania. (Paul Weaver/SOPA Images/LightRocket via Getty Images / Getty Images)
Mix continued, "While we are happy that the Starbucks workers are able to take their first steps in exercising their rights oust an unwanted union, we call on SBWU union officials not to attempt to block or otherwise interfere with the rank-and-file workers' right to hold this vote." 
Starbucks has managed to slow down new union petitions over the last year and a half. However, the push has cost it operationally and financially, some company executives and labor attorneys say. 
Starbucks said it has spent millions of dollars on lawyers to oversee union elections, fight litigation and represent itself before the National Labor Relations Board, the federal body that oversees labor matters between U.S. companies and workers.
CLICK HERE TO GET THE FOX BUSINESS APP
Starbucks employees in Mesa, Arizona, celebrate after learning election results were in favor of having their store unionize. (AP Photo/Terry Tang / AP Newsroom)
The coffee juggernaut shuttered its Broadway East and Denny Way location in Seattle, which was the first store in the city to unionize. The company said the store was closed due to "safety and security incidents." 
The Seattle store was shut down on Dec. 9, 2022 — the first anniversary of Starbucks employees in Buffalo, New York  — making history by unionizing.