Check out what's clicking on
Professional golfer Tiger Woods and pop star Justin Timberlake are part of a group backing the creation of a new lifestyle development in southern Florida. 
A joint venture involving entrepreneur Mark Bellisimo's Wellington Equestrian Partners, NEXUS Luxury Collection and others are developing the planned 600-acre community, according to a Monday press release from the group Wellington Lifestyle Partners. The luxury living development, The Wellington, will be located in the village of Wellington. 
NEXUS Luxury Collection counts Joe Lewis, Tavistock Group, Woods, Timberlake and golfer Ernie Els among its founders, according to its website.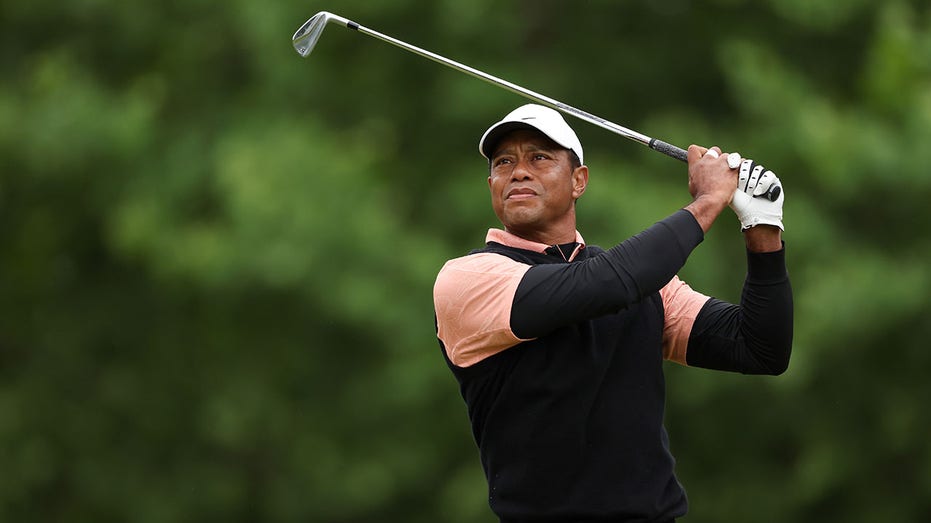 Tiger Woods of the United States plays his shot from the 14th tee during the third round of the 2022 PGA Championship at Southern Hills Country Club on May 21, 2022 in Tulsa, Oklahoma. (Photo by Christian Petersen/Getty Images / Getty Images)
Wellington Lifestyle Partners, the partnership created for the lifestyle development, said it aims to "craft a residential experience that is focused on wellness, resort living and sport while honoring and enhancing Wellington's equestrian roots."
GET FOX BUSINESS ON THE GO BY CLICKING HERE
The group has planned a combination of single-family custom homes and condos for the residential options that will be available in the private community, according to the release. An area of shopping, offices and dining spanning 17-acres has also been proposed.
Under the proposed plan, Wellington Lifestyle Partners said it will significantly revamp an 18-hole golf course. The community will also feature a "Central Park" that has "relaxation trails" and "yoga gardens," among other things, according to the group.
CLICK HERE TO READ MORE ON FOX BUSINESS
A massive field house, swimming pools and numerous courts for various sports will also add to the planned celebrity-backed development's offerings, the release said.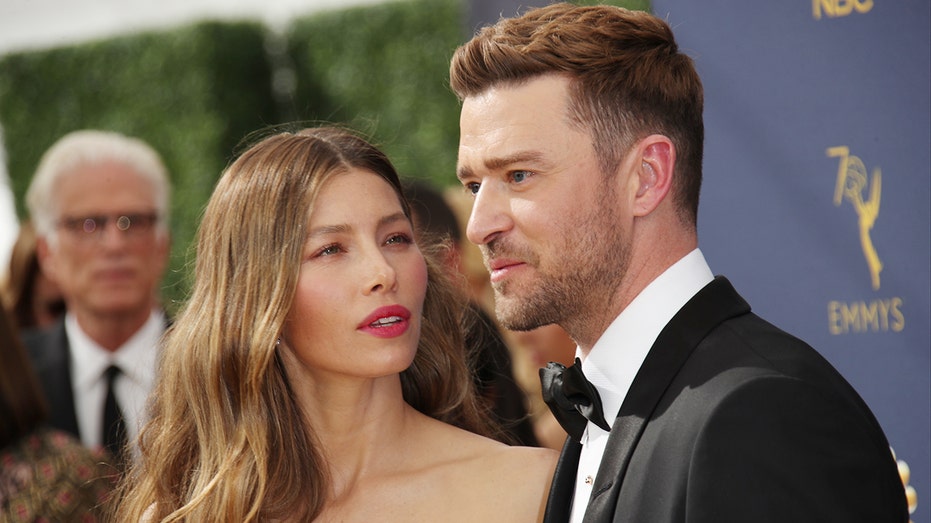 Jessica Biel and Justin Timberlake attend the 70th Emmy Awards at Microsoft Theater on Sept. 17, 2018 in Los Angeles. (Dan MacMedan/Getty Images / Getty Images)
"Partnering and co-investing with Mark to create The Wellington is a perfect fit for NEXUS as we expand into the important South Florida marketplace," NEXUS Luxury Collection CEO Christopher Anand said. "We are excited to build something special on the land Mark has painstakingly pulled together over the last 18 years."
The Wellington International equestrian showgrounds in the village will also see significant expansion as a result of the plan. Bellisimo said Wellington Lifestyle Partners is "eager to launch this next chapter to ensure that Wellington continues as the world's premier equestrian lifestyle destination."
The Wellington project comes as Florida and other low-tax states saw more and more people move to them in 2022. Florida, for instance, gained some 319,000 people, while Texas and the Carolinas also saw notable population growth, according to recent National Association of Realtors (NAR) data on migrations.
HIGH-TAX STATE EXODUS ACCELERATES AS MORE AMERICANS FLEE TO FLORIDA, TEXAS
California, New York and some other high-tax states, meanwhile, had some of the largest numbers of people move out of them in the same timeframe. Over 343,000 people migrated out of California in 2022, according to the NAR.
The NAR identified "robust job markets" as a reason that Americans chose to up and move to more Republican-led states last year, as previously reported by FOX Business.
Megan Henney contributed to this report.