Check out what's clicking on
Reports are emerging Monday of passengers being stuck at airports across Europe as Britain's National Air Traffic Service (NATS) says it is working to resolve a "technical issue." 
NATS, which describes itself as the "UK's leading provider of air traffic control services," said in a statement that it is "currently experiencing a technical issue and [has] applied traffic flow restrictions to maintain safety. 
"Engineers are working to find and fix the fault," added NATS, which also says it handles more than 2.5 million flights and 250 million passengers traveling in U.K. airspace in a normal, pre-COVID year. "We apologize for any inconvenience this may cause." 
Passengers at airports in Spain, Croatia, Turkey, Denmark and other countries are reporting delays or cancelations of their flights, according to Sky News. 
NORTH KOREA RUNNING COMMERCIAL FLIGHTS TO CHINA, RUSSIA FOR FIRST TIME SINCE COVID-19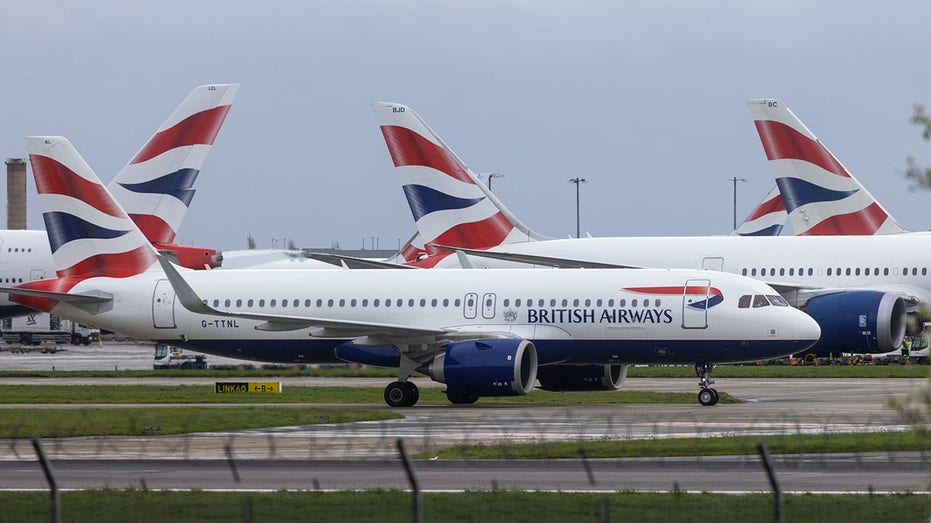 British Airways planes are seen on the tarmac at London's Heathrow Airport in March 2023. The airport is being hit with travel disruptions Monday. (Chris Ratcliffe/Bloomberg via Getty Images / Getty Images)
"National Air Traffic Services (NATS) are currently experiencing an outage and have applied air traffic restrictions across the UK," London's Heathrow Airport wrote on X, formerly known as Twitter. "We recommend that you contact your airline for the most up to date travel advice before heading to Heathrow." 
"We are seeing delays, and cancellations are likely," added London's Gatwick Airport. 
FAA INVESTS $121 MILLION FOR AIRPORT MODIFICATIONS TO REDUCE RISK OF RUNWAY INCURSIONS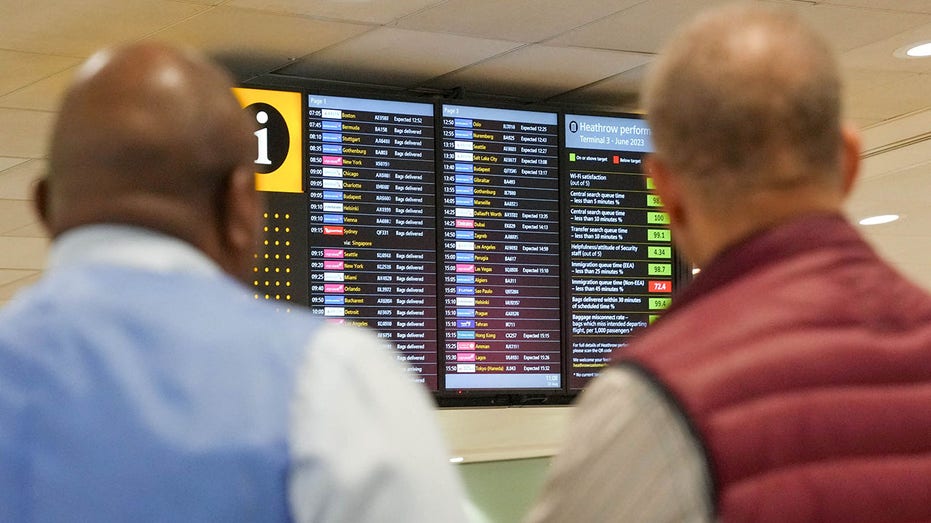 People look at the arrivals board in Heathrow Terminal 3 in London on Aug. 22. The airport said Monday it is being impacted by a U.K. air traffic control "outage." (Reuters/Maja Smiejkowska / Getty Images)
Scottish airline Loganair said in its own statement that "[d]ue to a network-wide outage of Air Traffic Control systems, delays and disruption are expected throughout the day for all airlines." 
One passenger who Reuters reported was on a plane being held on the tarmac in Budapest, Hungary, said their pilot informed travelers they should expect a delay of 8 to 12 hours. 
Another traveler on a plane waiting to take off from the Greek island of Crete told Sky News that the pilot on board offered trips to the cockpit for children to help pass the time. 
As of midday Monday, NATS said, "We are continuing to work hard to resolve the technical issue."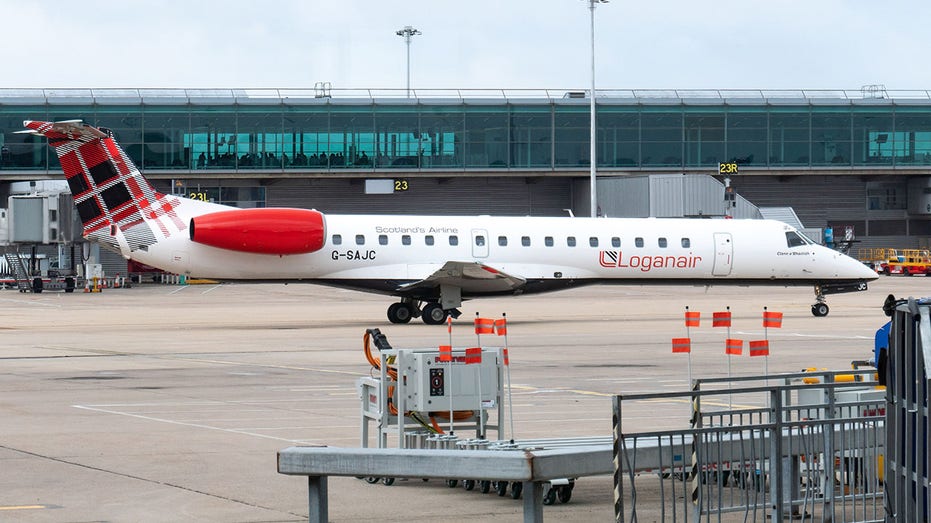 Loganair, a Scottish airline, said "delays and disruption are expected throughout the day for all airlines." One of Loganair's planes is shown here in August 2019 at London's Stansted International Airport. (Nicolas Economou/NurPhoto via Getty Images / Getty Images)
CLICK HERE TO READ MORE ON FOX BUSINESS        
"To clarify, UK airspace is not closed, we have had to apply air traffic flow restrictions which ensures we can maintain safety," they added.