Indyme Solutions CEO Joe Budano discusses the rise in retail theft and how self-service locked merchandise cases deter retail theft while improving customer experiences. 
Retail executives continue to plead for help as the amount of organized retail crime level continues to threaten company profits and the safety of guests and employees. 
Despite various efforts, stores are still being hit by boosters, the individuals who steal merchandise as part of a larger "fencing" operation and re-sell the stolen goods to third parties.
One of the latest smash-and-grab incidents caught on video shows dozens of boosters rushing into a Nordstrom in Los Angeles and nabbing between $60,000 and $100,000 worth of merchandise, according to police. In this instance, one man was sprayed with bear repellent, according to FOX 11. 
Walmart CEO Doug McMillon is looking for help from the local level. 
WILL NEW ORGANIZED RETAIL CRIME LAW HELP RETAILERS?
"We do think that in some jurisdictions here in the U.S., there needs to be action taken to help protect people from crime, including theft," McMillon told investors Thursday, underscoring how the issue remains prevalent. 
Walmart told analysts that "shrink," which refers to the loss of inventory due to circumstances including theft, increased last year and a bit this year, though it is uneven across the country.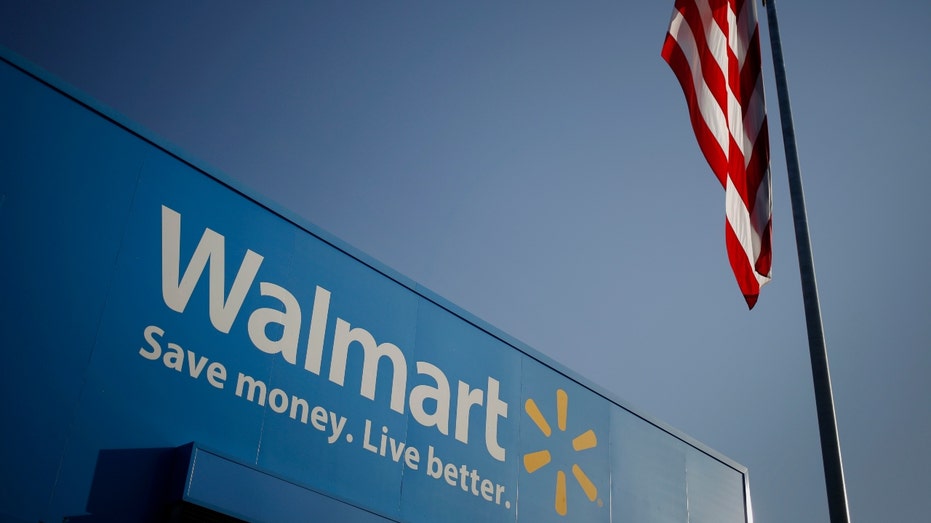 An American flag flies near signage displayed outside of the Walmart Stores Inc. headquarters building in Bentonville, Arkansas, on Wednesday, July 29, 2015.  (Luke Sharrett/Bloomberg via Getty Images / Getty Images)
In a call with investors Wednesday, Target CEO Brian Cornell said the company "continues to face an unacceptable amount of retail theft and organized retail crime." 
ORGANIZED RETAIL CRIME 'PARTICULARLY ACUTE' IN CALIFORNIA, INDUSTRY EXPERT SAYS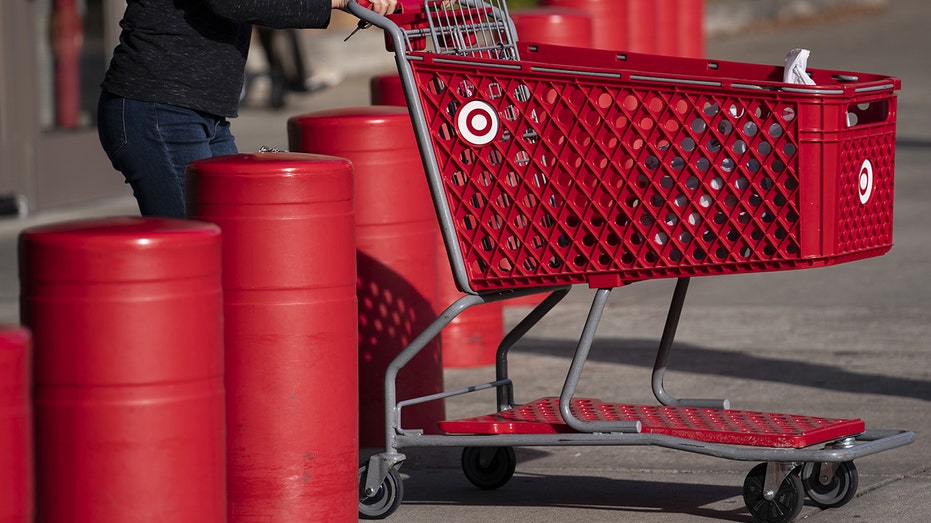 A customer pushes a shopping cart outside a Target store in Hyattsville, Maryland. (Photographer: Sarah Silbiger/Bloomberg via Getty Images / Getty Images)
Cornell said that shoplifing is a headwind they have talked a lot about over the last few fiscal quarters. 
Earlier this year, Cornell admitted that the company expects to take more than a $500 million hit in profits this year due to brazen retail theft.
Ticker
Security
Last
Change
Change %
WMT
WALMART INC.
157.60
+1.93
+1.24%
TGT
TARGET CORP.
130.11
+1.36
+1.06%
HD
THE HOME DEPOT INC.
327.28
-5.75
-1.73%
Home Depot CFO Richard McPhail recently told investors that "shrink has been a consistent pressure over the last several quarters and even the last few years, and it's something we are tackling every day." 
Target CFO Michael Fiddelke said the company is working with "government and community partners, to achieve lower loss rates over time" in addition to its efforts in-store.
GET FOX BUSINESS ON THE GO BY CLICKING HERE
However, Fiddelke said the company expects shrink rates to "moderate from today's unsustainable levels."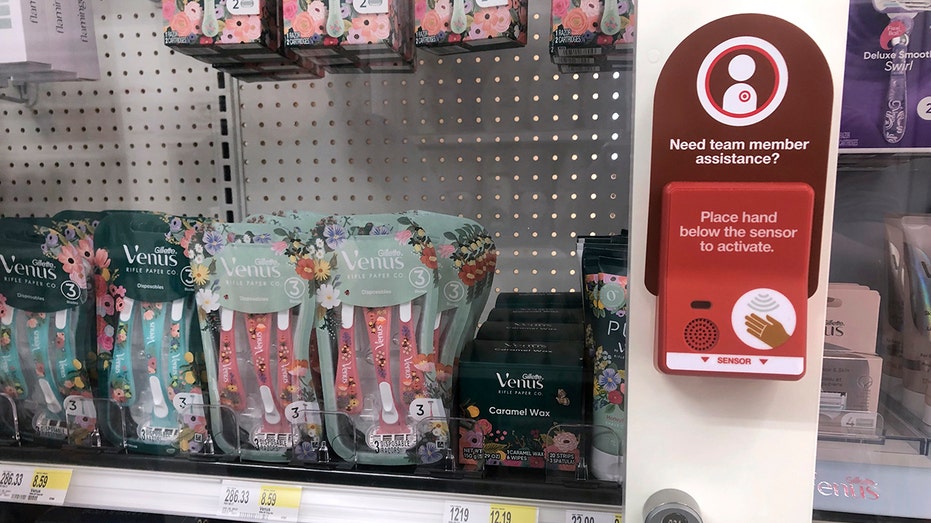 Locked-up merchandise, to prevent theft in a Target store, Queens, New York.  (Lindsey Nicholson/UCG/Universal Images Group via Getty Images) / Getty Images)
"So far, we've only seen indications that loss rates might soon be reaching a plateau but have not yet seen evidence that loss rates will begin to come down," he added.