Frontier Airlines CEO Barry Biffle says his company could 'sidestep' a possible recession as the demand for flights is 'extremely robust' with work from home and more flexibility post-pandemic.
A first-class passenger on a Delta Air Lines flight is accused of getting drunk and forcing himself on a male flight attendant, kissing him on the neck, as well as breaking the tray and plate carrying the captain's meal. 
The passenger, David Alan Burk of Texas, is accused of causing a "level 2 security threat" with his unruly behavior on Delta flight 517 from Minneapolis to Anchorage, Alaska, according to court documents.
A criminal complaint states the incident occurred on April 10. Burk, 61, was flying first class and got "snippy" with the attendant, identified as T.C., because he did not receive a preflight drink. 
Ticker
Security
Last
Change
Change %
DAL
DELTA AIR LINES INC.
34.33
-0.30
-0.87%
After takeoff, T.C. brought Burk his order of red wine. When he returned later to collect meal trays from the first class passengers, Burk reached out to shake T.C.'s hand, according to the affidavit. 
DELTA DISCLOSES RECORD ADVANCE SUMMER BOOKINGS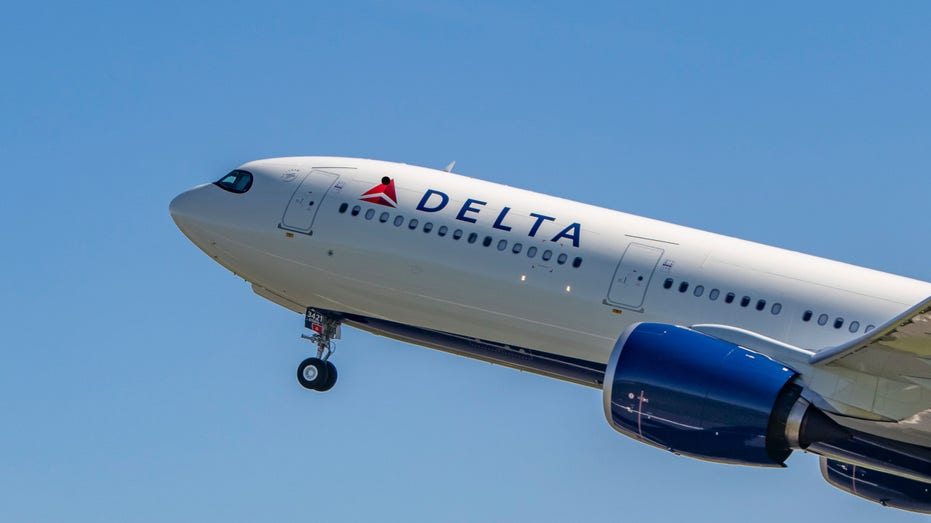 A Texas man flying first class on a Delta Air Lines flight from Minneapolis to Anchorage, Alaska, was arrested after allegedly forcing himself on a male flight attendant. (Nicolas Economou/NurPhoto via Getty Images / Getty Images)
The documents say about 10 minutes later Burk got up to use the restroom, but first stopped at the galley where T.C. was.
"BURK stood next to T.C. and told him, 'Oh, you're so beautiful,'" the affidavit alleges.
It continues: "T.C. smiled and politely said, 'thank you.' Burk then asked, 'Can I have a kiss?' T.C. replied, 'No, thank you' to which BURK then said, 'Okay, well on the neck then.' While the plane was in flight, BURK then grabbed T.C.'s neck, pulling him toward BURK, and purposefully kissed T.C.'s neck.'"
The flight attendant later told investigators he was "very uncomfortable and caught off-guard" by the alleged incident, according to the documents.
DELTA LAUNCHES PILOT PROGRAM TO TRAIN NEXT GENERATION OF AVIATORS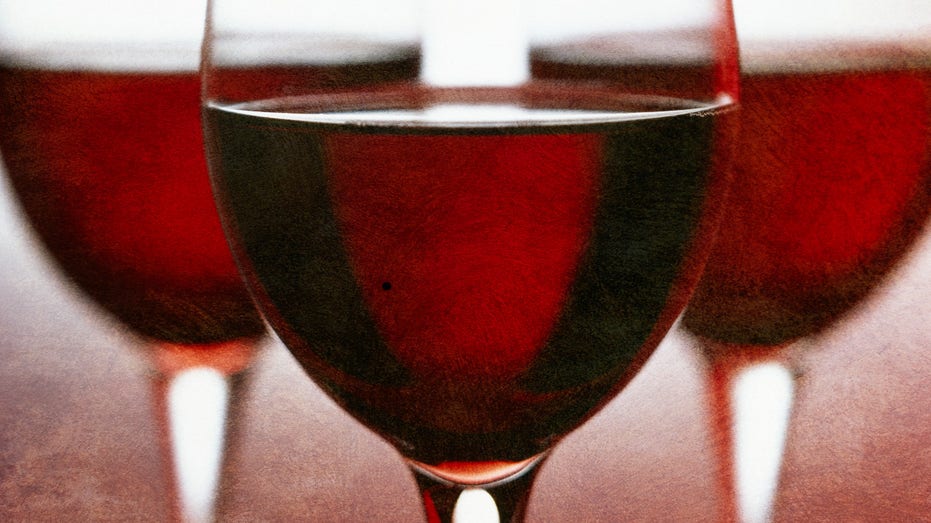 Flight attendants said the man drank three glasses of red wine and was "wasted" on the flight.  (Steve Lupton/Corbis via Getty Images / Getty Images)
"T.C. stated that when BURK had kissed him, he felt uncomfortable, awkward, and thought, 'What the hell just happened?'" the affidavit states. 
Following the incident, T.C. informed the other flight attendants what had happened and said he did not want to return to the front of the plane until Burk had returned to his seat. 
When T.C. saw that Burk had returned to his seat, he returned to the front of the plane and spoke with the other flight attendants. They told him that Burk "had just broken the tray and plate containing the captain of the plane's meal, which had not been served yet." 
T.C. then informed the captain of the entire incident, and the captain alerted Airport Dispatch to what happened. Burk was identified as a security threat and security protocols were engaged.
DELTA FLIGHT TO ATLANTA DIVERTED TO DALLAS OVER 'UNRULY PASSENGER'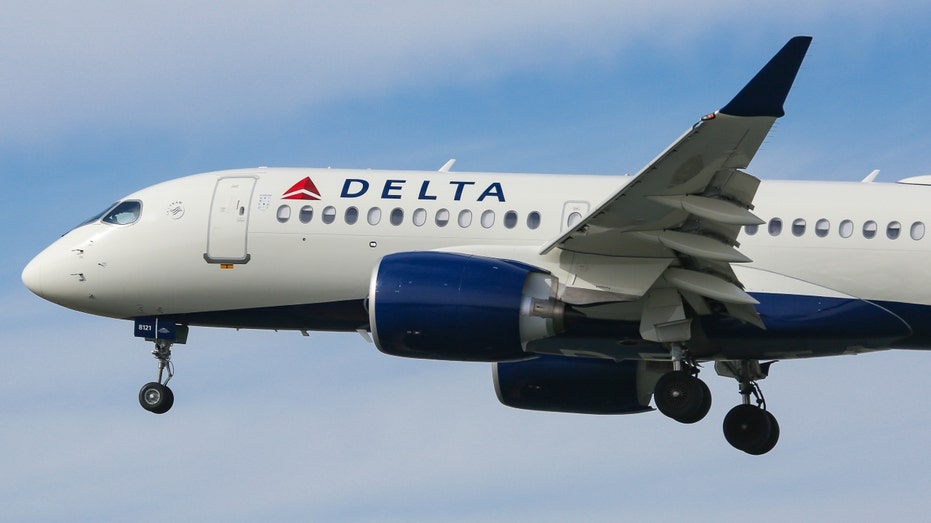 The FAA has reported a rise in unruly passenger incidents in recent years, with 2,455 reports filed in 2022 and a record high of 5,973 in 2021.  ((Photo by Nicolas Economou/NurPhoto via Getty Images) / Getty Images)
Another flight attendant agreed to switch places with T.C. for the remainder of the flight. Later, the attendant reported that Burk, who by that time allegedly drank three glasses of wine, had gotten up to use the bathroom and appeared "wasted," according to the affidavit. Burk then fell asleep, the documents say. 
Police arrested Burk when the plane landed in Anchorage. 
In interviews with police, Burk denied the kiss. Burk said that he only drank one glass of red wine on the flight and never got up to use the bathroom. He claims he fell asleep after finishing his drink and remained in his seat until the plane landed. 
"BURK stated the only time he interacted with T.C. was when he ordered the one glass of wine," the affidavit says. "When asked if BURK kissed T.C., BURK stated, '[He] never kissed anybody.' When asked if BURK recalled breaking a plate on a tray filled with food, BURK stated, 'I didn't even eat on that flight.' When it was clarified that the plate of food and tray that was broken was near or on the cart located next to the front restroom, BURK replied, 'I don't recall going to the bathroom at all on that flight.'" 
CLICK HERE TO GET THE FOX NEWS APP
Burk's attorney, Lance Wells, did not immediately respond to a request for comment. 
"Delta has no tolerance for inappropriate behavior on any of our aircraft or ground facilities," the airline told FOX Business in a statement. "We are cooperating with law enforcement in this matter and thank the authorities for investigating and prosecuting unruly passenger conduct."
Burk is scheduled to appear in court for a hearing on April 27. 
According to the Federal Aviation Administration, there were 2,455 reports of unruly passengers on flights in 2022, with 831 investigations opened and $8.4 million in fines levied. The agency recorded its highest-ever number of unruly incidents in 2021, with 5,973 reported, a significant number of which had to do with mandatory mask policies.