FOX Business host Charles Payne has the latest on food stamp benefits on "Making Money."
Shoppers who frequent the popular grocery store Wegmans Food Markets should check their credit card statement after company officials confirmed that they were likely double-charged for their in-store or online purchases.
According to officials, credit card transactions were affected for transactions processed on Aug. 16 at all of Wegmans' more than 110 locations across the United States.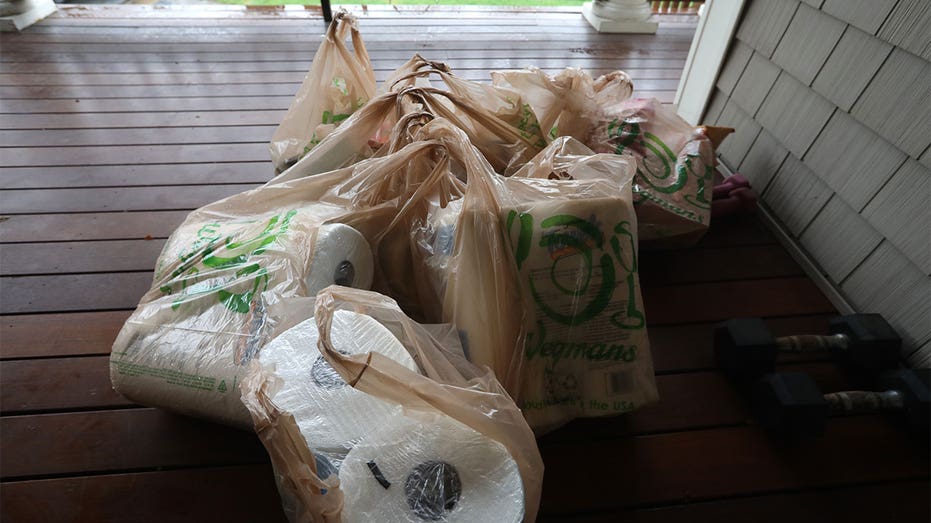 An Instacart delivery from Wegmans is shown on a Lexington, Massachusetts, front porch on April 13, 2020. (Joanne Rathe / Boston Globe / Getty Images)
Officials said that EBT and debit card transactions using a PIN were not affected by the costly mistake, unless they were processed as credit at the customer's request. 
Shoppers took to social media to share their disappointment in the grocery store chain.
RECALLED PRODUCTS TIED TO INFANT DEATHS STILL BEING SOLD ON META'S FACEBOOK MARKETPLACE, LAWMAKERS SAY
"So if you shopped at Wegmans yesterday double-check your account," Jessica Figueroa wrote in a Facebook post. "According to them there was a system-wide error that caused a double charge for tons of customers. I just saw a double charge on my account."
Another users advised shoppers to "check your bank statements."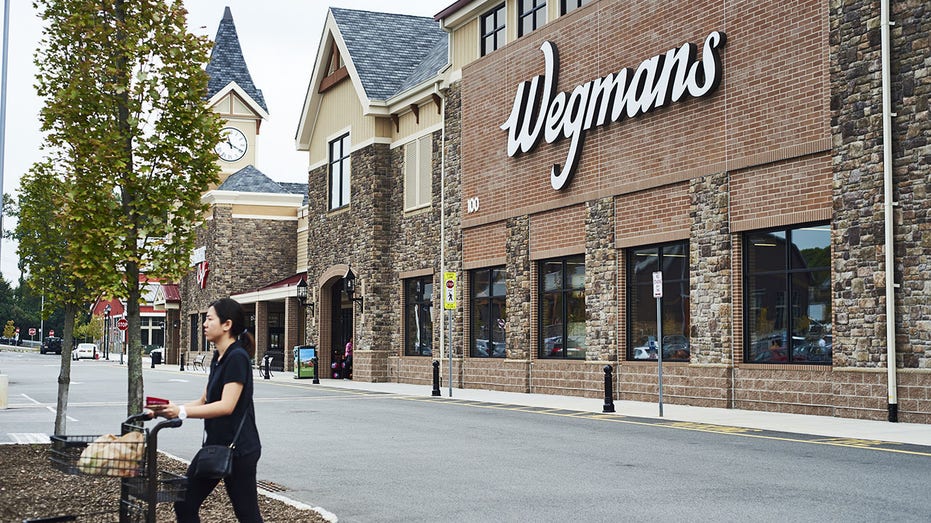 A customer pushes a shopping cart outside a Wegmans supermarket in Montvale, New Jersey, on Oct. 2, 2018. (Gabby Jones / Bloomberg / Getty Images)
Wegmans noted that the issue has been identified, and they are working with processors to reverse the charges.
Customers should see the duplicate charges reversed in the upcoming days, depending on their bank or issuer, a company spokesperson said.
CLICK HERE TO READ MORE ON FOX BUSINESS
The reason for the error is unknown, Wegmans officials said.