Check out what's clicking on
Electric truck maker Nikola Corp may make a move to keep the company's shares from being delisted by the Nasdaq.
Being considered is a reverse stock split in order to comply with minimum bid price requirements within a certain period, according to chief executive Michael Lohscheller.
Nikola shares closed at about 57 cents on Thursday.
The company is dealing with mounting losses, high cash burn and sluggish demand for its battery-powered trucks.
JAGUAR RECALLS I-PACE ELECTRIC VEHICLES DUE TO FIRE RISK IN BATTERIES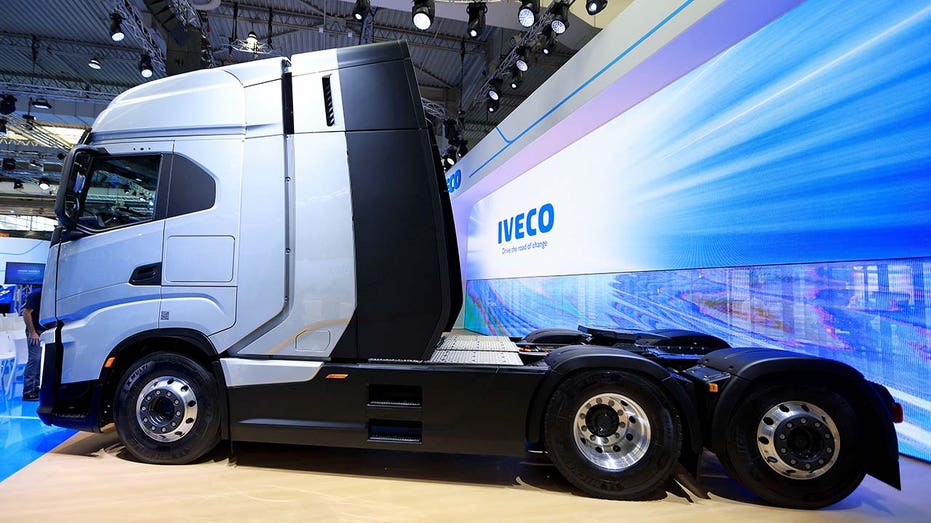 A Nikola Corp. Tre FCEV truck following its unveiling at the IAA Transportation show in Hanover, Germany. (Krisztian Bocsi/Bloomberg via Getty Images / Getty Images)
It received a delisting notice from the Nasdaq last week.
Nasdaq requires shares trade above $1 and sends a notice if one trades below that mark for 30 consecutive business days.
Companies then have a 180-day period within which the stock has to trade above $1 for at least 10 consecutive days to comply with the rules, although a second 180-day period can be granted if it meets other requirements.
PRICE DROP: PEOPLE ARE PAYING LESS THAN MSRP FOR NEW CARS AGAIN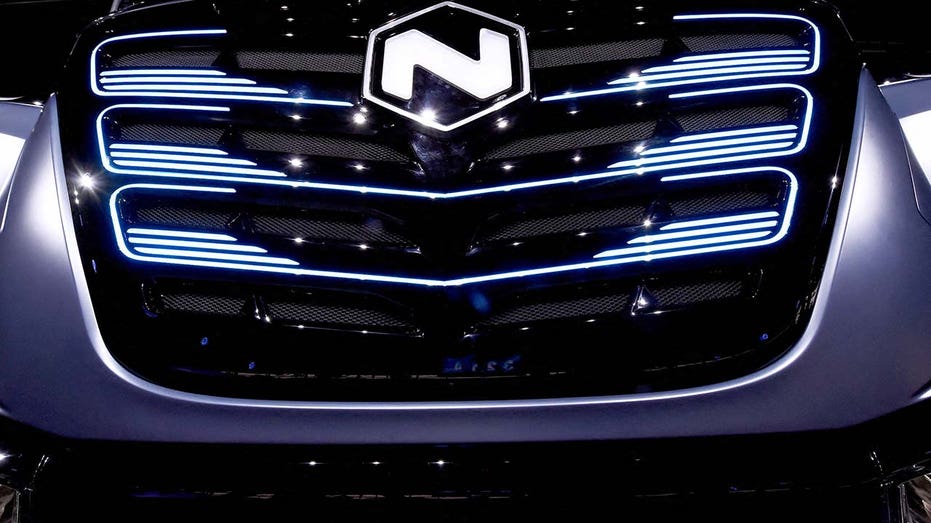 Nikolas logo is pictured at an event held to present CNHs new full-electric and Hydrogen fuel-cell battery trucks in partnership with U.S. Nikola event. (REUTERS/Massimo Pinca / Reuters Photos)
A reverse stock split consolidates the number of existing shares into fewer shares.
"We believe we will be able to regain Nasdaq compliance and will work to ensure Nikola common stock is not delisted," said Lohscheller in a webcast to answer shareholder questions.
Shares are gaining more than 2% in premarket trading.
RIVIAN BEATS REVENUE ESTIMATES ON HIGH-END EV SALES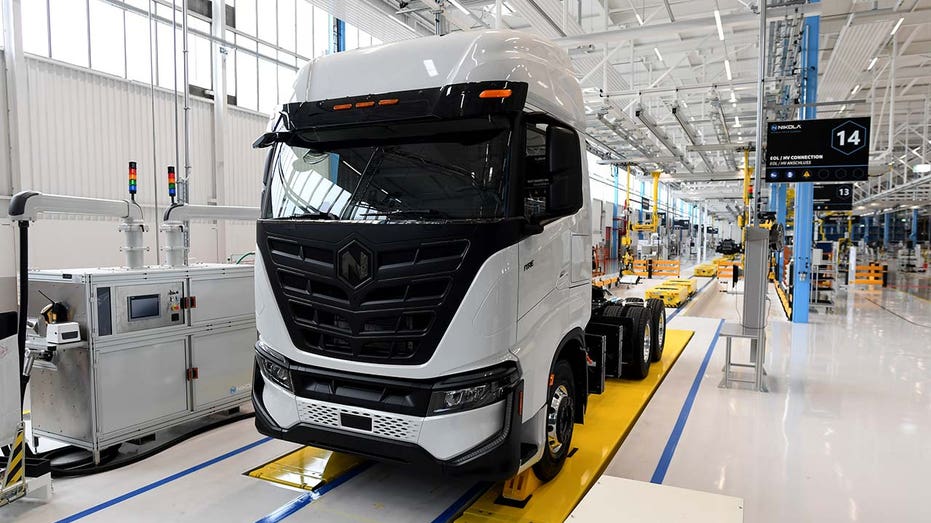 A Nikola Tre battery-electric heavy duty truck at the Nikola Corp.-Iveco SpA joint venture electric truck plant in Ulm, Germany. (Andreas Gebert/Bloomberg via Getty Images / Getty Images)
"We have tough decisions to make as we navigate through challenging times," added Lohscheller.
Ticker
Security
Last
Change
Change %
NKLA
NIKOLA CORP.
0.57
-0.05
-7.98%
The CEO on Thursday urged shareholders to vote at its annual meeting next week in favor of increasing the number of shares the company is allowed to issue.
Reuters contributed to this report.