Baron & Budd attorney John Fiske discusses the civil lawsuit that alleges negligence caused the Maui wildfires on "The Evening Edit."
Hawaiian Electric's stock price jumped more than 44% on Monday after it disputed Maui County's lawsuit that alleged the utility company's power lines caused the deadly wildfires on the island this month.
Maui County filed suit against Hawaiian Electric last week, accusing it of negligence in failing to cut off power and causing wildfires that devastated the town of Lahaina and killed more than 115 people with hundreds still missing. In a post on the company website on Sunday, Hawaiian Electric acknowledged that power lines caused a fire the morning of Aug. 8 but said the county's fire department reported that the fire was contained and extinguished and a second blaze that started after power lines were de-energized was responsible for the destruction.
Hawaiian Electric's stock price closed at $37.36 per share on Aug. 7 and declined in the wake of the wildfire as investors became concerned it could be forced into bankruptcy if it was held financially liable for the blaze. Its stock closed at $9.66 on Friday, the day after the county filed its lawsuit. The company's stock rose in trading Monday by more than 44%, closing at $13.97.
Ticker
Security
Last
Change
Change %
HE
HAWAIIAN ELECTRIC INDUSTRIES INC.
13.42
-0.55
-3.95%
MAUI COUNTY SUES HAWAIIAN ELECTRIC COMPANY IN WAKE OF DEADLY WILDFIRE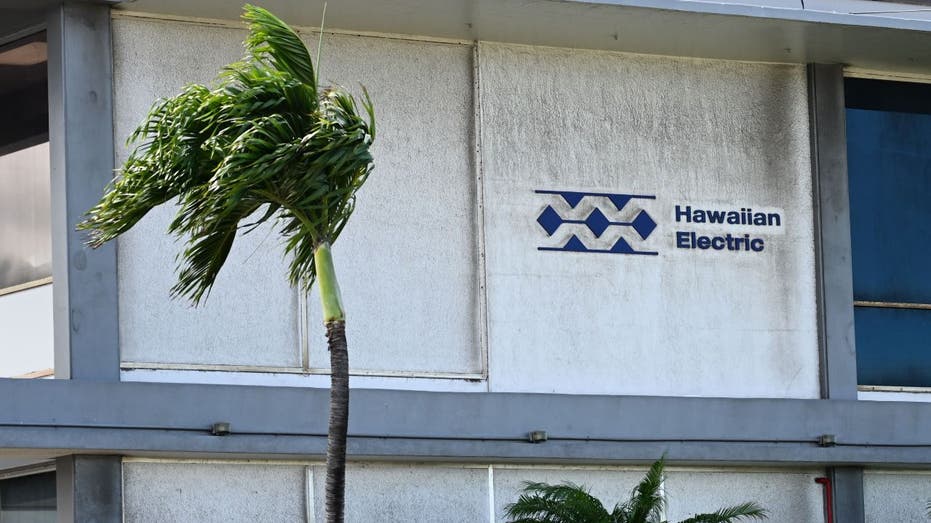 Hawaiian Electric's stock surged with gains of more than 44% on Monday after the company released an update on its actions during the wildfire that devastated Lahaina and pushed back on Maui County's lawsuit. (Patrick T. Fallon / AFP / File / Getty Images)
"We were surprised and disappointed that the County of Maui rushed to court even before completing its own investigation," said Shelee Kimura, president and CEO of Hawaiian Electric, in a statement. "We believe the complaint is factually and legally irresponsible. It is inconsistent with the path that we believe we should pursue as a resilient community committed and accountable to each other as well as to Hawaii's future."
"We continue to stand ready to work to that end with our communities and others. Unfortunately, the county's lawsuit may leave us no choice in the legal system but to show its responsibility for what happened that day," Kimura added.
DEADLY MAUI WILDFIRES INFLICT MULTIBILLION-DOLLAR BLOW TO HAWAII'S ECONOMY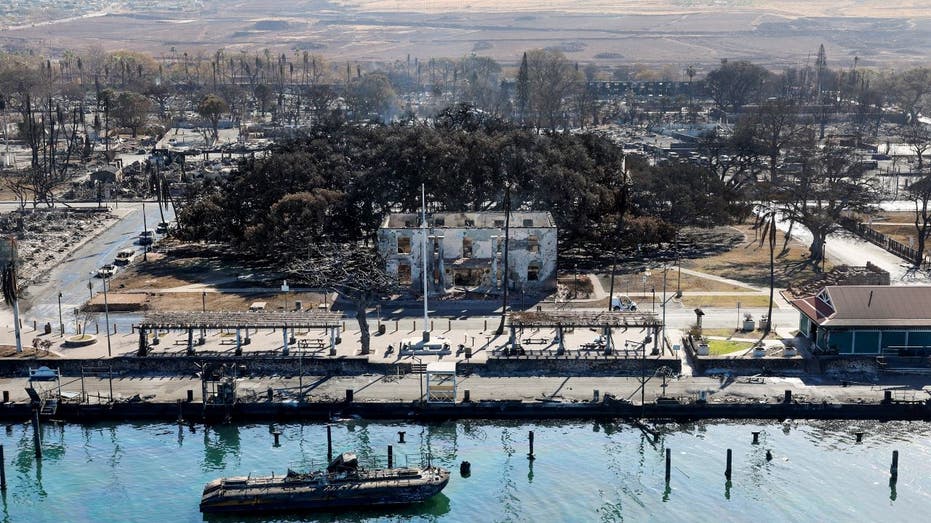 Maui County filed a lawsuit against Hawaiian Electric, accusing the utility company of negligence that contributed to the wildfire. (Robert Gauthier / Los Angeles Times / File / Getty Images)
The company's update explained that the "Morning Fire," which began at 6:30 a.m. Aug. 8, was caused by power lines that fell amid high winds and that the Maui County Fire Department responded, reported it was "100% contained," left the scene by 2 p.m. and declared the fire "extinguished."
A second fire – the "Afternoon Fire" – began at about 3 p.m. in the same area after Hawaiian Electric said it had de-energized its power lines for more than six hours. The cause of the "Afternoon Fire," which swept through the town of Lahaina, hasn't been determined.
HAWAIIAN ELECTRIC INVESTORS HIT BY MAUI WILDFIRES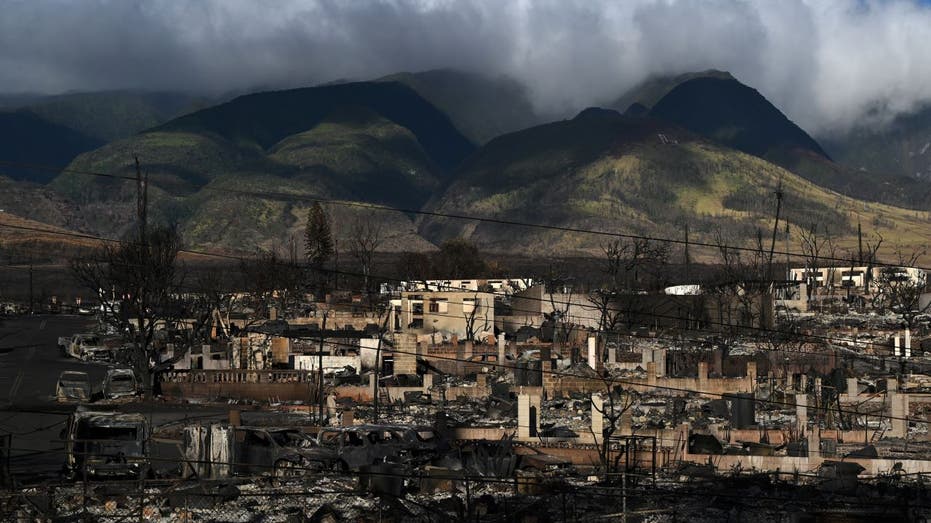 Fire damage is seen in Lahaina, Hawaii, on Aug. 13, 2023. (Matt McClain / Washington Post / Getty Images)
Hawaiian Electric said in the release it has records that show its lines were de-energized hours before the afternoon fire and that it has notified investigators about the availability of those records. It added that the company's crew members were on the scene at the site of the morning fire to make repairs before 3 p.m., when they reported to authorities a small fire in a field near a school. By the time the Maui County Fire Department returned, it was unable to contain the afternoon fire as it burned out of control, spreading toward Lahaina, the company said.
"Our hearts and hands are with the people of Lahaina and Maui," Kimura said in Sunday's post. "Hawaii has thrived on the collective strength and unity of our community, and we need to embrace that spirit now more than ever. There are important lessons to be learned from this tragedy by all of us collectively, and we are resolved to figure out what we need to do to keep our communities safe as climate issues rapidly intensify here and around the globe."
GET FOX BUSINESS ON THE GO BY CLICKING HERE
Maui County filed its lawsuit against Hawaiian Electric last Thursday. The county alleged that the "destruction could have been avoided" and the power company failed in its duty "to properly maintain and repair the electric transmission lines, and other equipment including utility poles associated with their transmission of electricity, and to keep vegetation properly trimmed and maintained so as to prevent contact with overhead power lines and other electric equipment."
Hawaiian Electric is also facing a class-action lawsuit over its alleged role in the wildfires.
Reuters contributed to this report.