Rep. Roger Williams, R-Texas, discusses the collapse of First Republic Bank, the Treasury Department's reaction, Biden's new mortgage rule and the looming threat posed by Title 42's upcoming expiration.
The Treasury Department on Monday said the American banking sector remains stable and that the deposits of former customers at collapsed First Republic Bank will be protected.
"Treasury is encouraged that this institution was resolved with the least cost to the Deposit Insurance Fund, and in a manner that protected all depositors," the department said. "The banking system remains sound and resilient, and Americans should feel confident in the safety of their deposits and the ability of the banking system to fulfill its essential function of providing credit to businesses and families."
This comes after the Federal Deposit Insurance Corporation (FDIC) on Monday accepted JPMorgan Chase's $10.6 billion bid to purchase the San Francisco-based lender's assets, after government regulators seized control of the failed bank over the weekend, securing the third major U.S. financial institution to collapse in 60 days.
UBS managing director and senior portfolio manager Jason Katz discusses what could happen if a big bank fails after JP Morgan acquires First Republic Bank on 'Varney & Co.'
FDIC ACCEPTS JPMORGAN CHASE'S BID TO BUY FIRST REPUBLIC BANK
However, bank deposits above the $250,000 limit set by the FDIC were uninsured.
Last week, First Republic came under intense pressure after disclosing that it had suffered more than $100 billion in outflows in the first quarter and was exploring options.
The lender has struggled since the collapse of Silicon Valley Bank and Signature Bank in early March and was widely seen as the bank most likely to collapse next.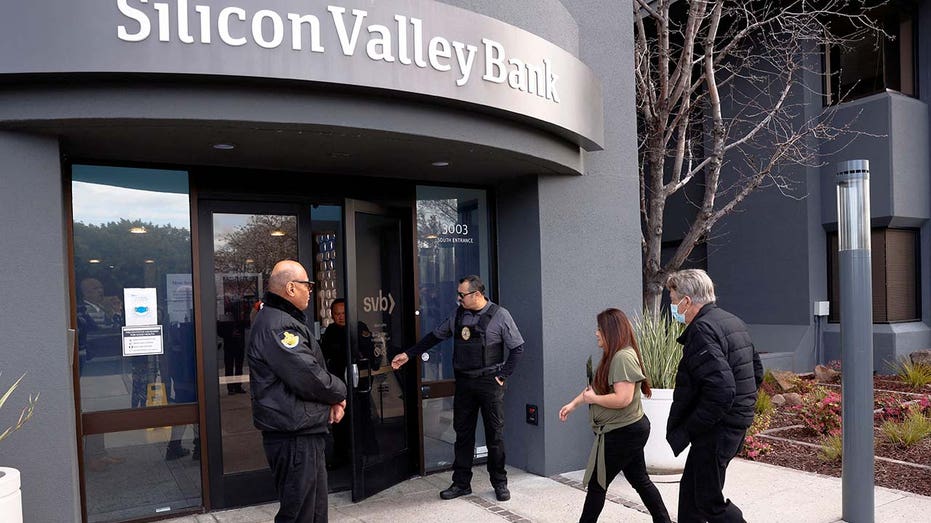 A customer is escorted into the Silicon Valley Bank headquarters in Santa Clara, California, on March 13, 2023.  (REUTERS/Brittany Hosea-Small / Fox News)
Meanwhile, the acquired businesses will be overseen by JPMorgan's Consumer and Community Banking co-CEOs, Marianne Lake and Jennifer Piepszak, the bank said in a statement.
US ECONOMY IS IN A BULL MARKET DESPITE BANKING CHAOS: RYAN PAYNE
The rescue comes less than two months after a deposit flight from U.S. lenders forced the Federal Reserve to step in with emergency measures to stabilize markets.
CLICK HERE TO READ MORE ON FOX BUSINESS    
FOX Business's Lawrence Richard contributed to this report.