FOX Business' Edward Lawrence unpacks a scathing report from the Federal Reserve on the Silicon Valley Bank collapse.
There was never any doubt that the U.S. government would fully cover Silicon Valley Bank deposits, because to do otherwise would have been "catastrophic," Warren Buffett said.
"That's why they were covered," the celebrated investor told audience members at Berkshire Hathaway's annual shareholder meeting in Omaha, Nebraska on Saturday. 
Back in March, the Federal Deposit Insurance Corporation (FDIC), the Treasury Department and the Federal Reserve announced "decisive actions" to guarantee Silicon Valley Bank deposits in excess of the statutory $250,000 limit. 
The extraordinary measure was put in place after poor asset management and a bank run triggered SVB's collapse on March 10, 2023, and subsequent seizure by the California Department of Financial Protection and Innovation. It was the third-largest bank failure in U.S. history and coincided with the liquidation of Silvergate Bank and collapse of Signature Bank and First Republic Bank. 
BERKSHIRE HATHAWAY'S CHARLIE MUNGER SHARES AI SKEPTICISM, WARREN BUFFETT COMPARES TECH TO 'ATOM BOMB'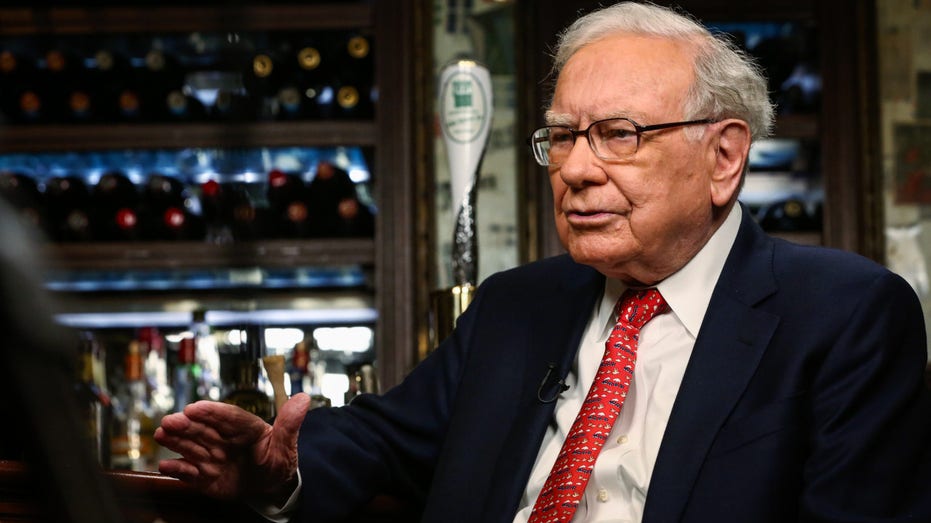 Warren Buffett, chairman and chief executive officer of Berkshire Hathaway Inc., speaks during a Bloomberg Television interview in New York, U.S., on Wednesday, Aug. 30, 2017. (Christopher Goodney/Bloomberg via Getty Images / Getty Images)
Buffett never had doubt that the government would protect SVB's depositors from losing their money. "That is not the way the U.S. is going to behave any more than they're going to let the debt ceiling cause the world to go into turmoil," the Berkshire Hathaway chairman and CEO said. 
He reiterated his belief that Congress will resolve its current impasse on borrowing and raise the federal debt limit before its June deadline to pay the nation's bills. Failing to do so could threaten a U.S. default, which policymakers have warned would have dire consequences for the economy and for the United States' future ability to borrow money.
WARREN BUFFETT ON BANKING CRISIS: 'NOBODY IS GOING TO LOSE MONEY ON A DEPOSIT IN A US BANK'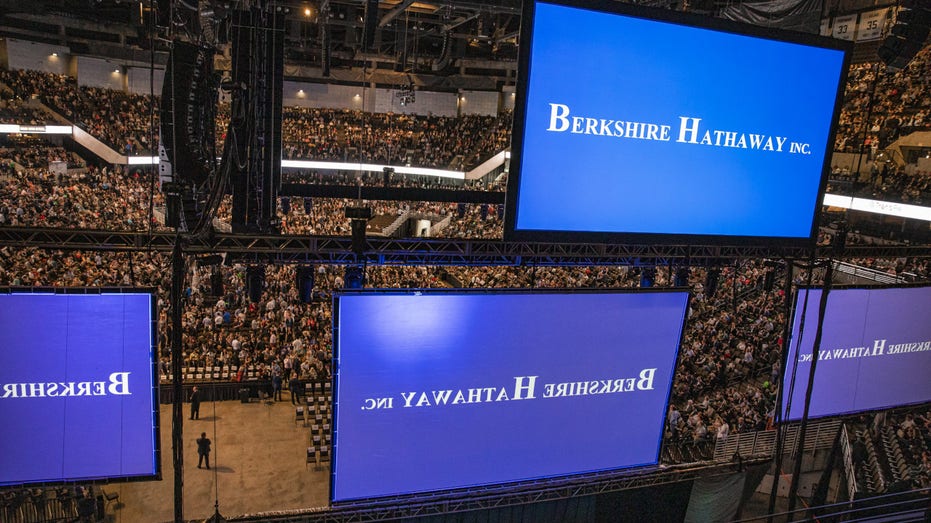 Attendees arrive at the auditorium of the CHI Health Center during the Berkshire Hathaway annual meeting in Omaha, Nebraska, US, on Saturday, May 6, 2023. Warren Buffett, who's economic insights are craved for Berkshire Hathaway's deep ties to the Am (David Williams/Bloomberg via Getty Images / Getty Images)
Buffett said that is not going to happen in the same way he couldn't imagine a government official going on television and explaining to the American people why SVB's depositors — which include many tech startups — were only going to get to keep $250,000 of their deposits. 
If the government did so, Buffet said it would "start a run on every bank in the country and disrupt the whole financial system." 
WARREN BUFFETT'S BERKSHIRE HATHAWAY ANNUAL MEETING: WHAT TO KNOW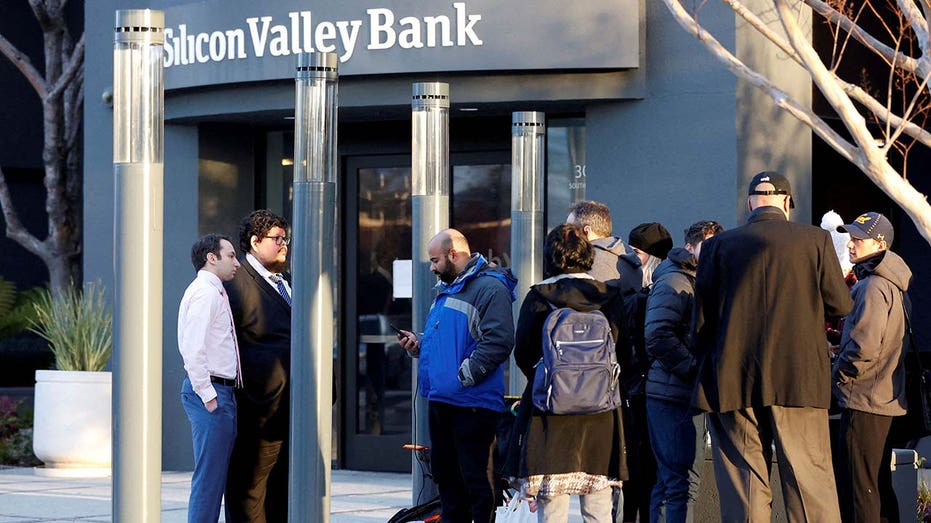 FDIC representatives Luis Mayorga and Igor Fayermark speak with customers outside of the Silicon Valley Bank headquarters in Santa Clara, California, March 13, 2023.  (REUTERS/Brittany Hosea-Small / Fox News)
He said it was "inevitable" that the government would guarantee every penny of SVB's deposits. 
Buffett made similar comments Wednesday in an interview on CNBC. 
GET FOX BUSINESS ON THE GO BY CLICKING HERE
"We're not over bank failures, but depositors haven't had a crisis," he said. "Banks go bust. But depositors aren't going to be hurt."
"Nobody is going to lose money on a deposit in a U.S. bank. It's not going to happen," Buffett said. "You don't need to turn a dumb decision by managers into a panicking the whole citizenry of the United States about something they don't need to be panicked about."