Video
Get all the latest news on coronavirus and more delivered daily to your inbox.  Sign up here.
E-commerce giant Amazon will limit the sales of N95 masks and other key medical supplies to hospitals and government organizations and the company has eliminated referral fees so that it does not make a profit when distributing such supplies.
The online retailer changed its policy to ensure that scarce medical supplies are available for hospitals, according to the company. Certain items will not be sold in the consumer store.
AMAZON EMPLOYEES WORRY ABOUT CORONAVIRUS AS THEY KEEP WORKING
A notice was posted by Amazon in a forum for sellers. The ban, first reported by Vox, includes masks, face shields and surgical gowns. The program began Wednesday.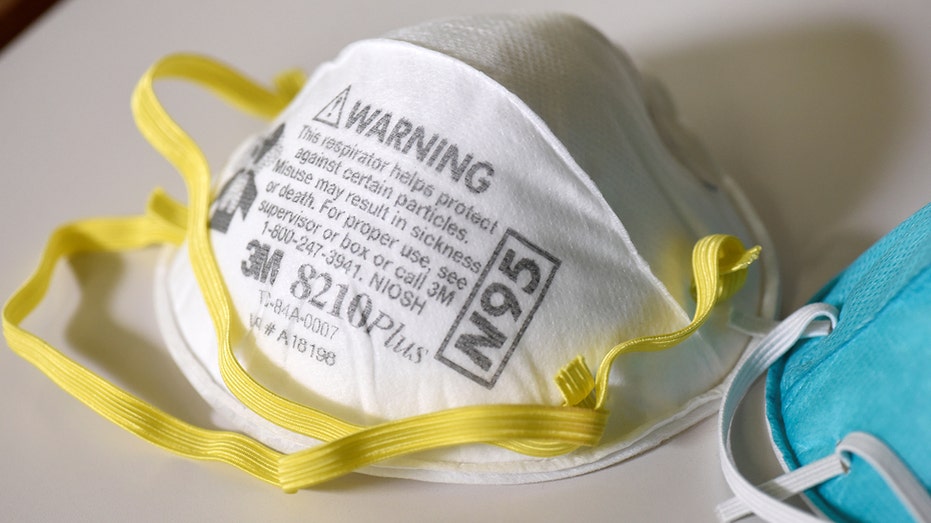 Various N95 respiration masks at a laboratory of 3M, that has been contracted by the U.S. government to produce extra marks in response to the country's novel coronavirus outbreak, in Maplewood, Minnesota, U.S. March 4, 2020. Picture taken March 4, 2
Amazon CEO Jeff Bezos had previously told employees that Amazon has placed orders for "millions of face masks" for employees and contractors that have not arrived.
"Masks remain in short supply globally and are at this point being directed by governments to the highest-need facilities like hospitals and clinics," Bezos wrote in March. "It's easy to understand why the incredible medical providers serving our communities need to be first in line. When our turn for masks comes, our first priority will be getting them in the hands of our employees and partners working to get essential products to people."
GET FOX BUSINESS ON THE GO BY CLICKING HERE
Editor's Note: This article has been updated to include information from Amazon.