Jackson Hewitt Tax Service senior vice president Mark Steber explains how Biden's proposed tax hikes could affect returns on 'The Claman Countdown.'
With the 2023 tax season officially coming to an end, the Internal Revenue Service is reminding last-minute filers to brace for a smaller tax refund this year.
The IRS said that it has issued about 69 million refunds as of April 7, worth a collective $198.9 billion. That is about $23 billion lower than last year, when total refunds processed were about $222.3 billion.
The average refund check so far this year is worth $2,878 – about 9% lower compared to the $3,305 average recorded last year.
The decrease in refund size can be concerning to millions of Americans who depend on the influx of money from Uncle Sam to make major purchases, save for retirement or pay off debt. On top of that, millions of taxpayers are still struggling with the worst inflation spike in a generation, which has sent the cost of staples like food, rent and gasoline soaring higher.
IRS ISSUES 12 MILLION TAX REFUNDS AFTER CORRECTING FOR 2020 UNEMPLOYMENT BENEFIT BREAK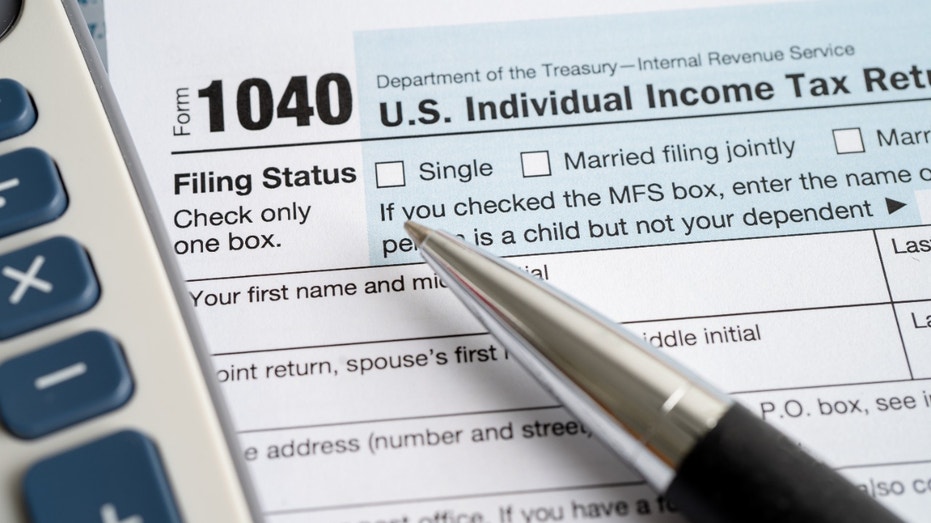 A blank 1040 tax return form from the IRS. (iStock / iStock)
A recent survey from Bankrate found that about 75% of adults who expect to receive a tax refund this year believe the money is important to their overall financial situation. About 43% said the refund is "very important," compared to 32% who described it as "somewhat important." 
That is about 10 percentage points higher than in 2022, when 67% of Americans planned to rely on their refund.  
One of the main reasons for the drop in refund size is that there were no extra tax credits or pandemic-related stimulus payments delivered by the federal government in 2022. In 2021, the IRS delivered a third round of stimulus payments worth up to $1,400 per person. Eligible Americans could claim unpaid funds on their tax return.
EXPECTING A TAX REFUND? SMART WAYS TO USE THE EXTRA CASH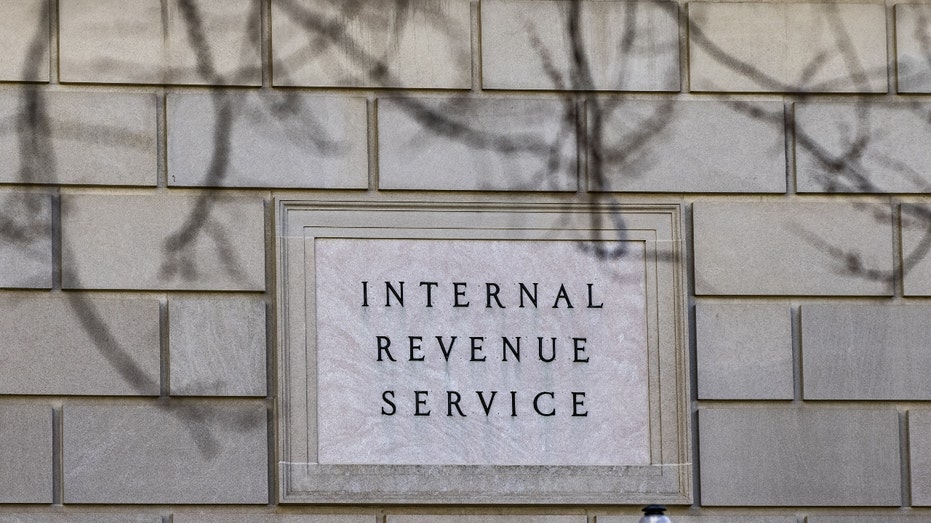 Signage outside the Internal Revenue Service (IRS) headquarters in Washington, D.C., on March 19, 2021.  (Samuel Corum/Bloomberg / Getty Images)
"It's reasonable to expect that many people will receive smaller tax refunds this year," said Ted Rossman, senior industry analyst at Bankrate. "That's mostly because many pandemic-related tax breaks have expired: stimulus payments, the expanded child tax credit and the expanded child and dependent care credit, to name a few."
Taxpayers typically receive a refund if they had too much money withheld and overpaid their taxes the previous year. For many families, the money can be substantial: Nearly three-quarters of filers received a tax refund in 2022, with an average payment worth about $3,176 – up from about $2,800 in 2021. 
GET FOX BUSINESS ON THE GO BY CLICKING HERE
"Refunds may be smaller in 2023," the IRS said in a November news release about preparing for the upcoming tax season. "Taxpayers will not receive an additional stimulus payment with a 2023 tax refund because there were no economic impact payments for 2022." 
The tax-filing season ends Tuesday, April 18 this year.
Even if you receive an extension from the IRS to file your taxes, you still must pay any money owed by April 18 or face penalties and interest on any amount not paid.