FOX Business host Larry Kudlow provides insight on the value of the U.S. dollar on "Kudlow."
When it comes to examining the value of the dollar related to other currencies, you have to look at the history of foreign exchange and how many have changed over time.
Thinking about the value of the dollar can affect where you put, and how you spend, your money. Understanding the true value and why the value changes can give you an overall better understanding of the economy and why it endures the swings that it does.
Ticker
Security
Last
Change
Change %
UUP
INVESCO DB US DOLLAR INDEX BULLISH FUND – USD ACC
29.01
+0.05
+0.17%
Here are key questions answered on the value of the dollar and the factors that come into play that cause fluctuation.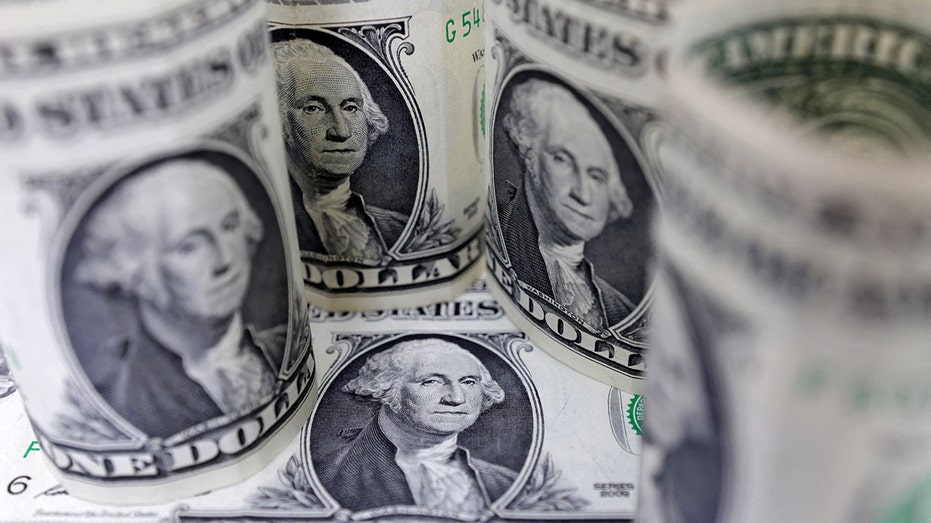 The U.S. dollar has maintained its position as a strong currency against other world currencies. (Reuters/Dado Ruvic/Illustration / Reuters Photos)
LARRY KUDLOW: IT'S INCUMBENT ON US TO MAINTAIN RESERVE CURRENCY STATUS OF DOLLAR
What is the value of the dollar against other currencies?
What factors impact the fluctuating value of the dollar?
Where should money go to get the most value for cash?
1. What is the value of the dollar against other currencies? 
When talking about the exhange rate of the U.S. dollar, or the value of one currency in terms of another, you have to look back at the historical means of different currencies, according to Steve Kamin, senior fellow at the American Enterprise Institute.
"So, if the value of the dollar is very elevated against all the currencies of its trading partners, that means all the other currencies in the world are low value compared to their historical means," Kamin told Fox News Digital.
Overall, the value of the dollar against other currencies is relatively strong, when looking at historical patterns, according to Kamin. There have been fluctuations in the value of the dollar and historical changes that have taken place. For example, after a period of strength in the early 2000s, Kamin said it saw a drop, but since 2013, it has been rising to the position of strength it currently holds. Even though it has seen slight declines since October 2022, in general, its value has remained high.
"Since then, it's declined somewhat, but still in historical turns, it's pretty high," Kamin said. Hence the phrase often used "King Dollar."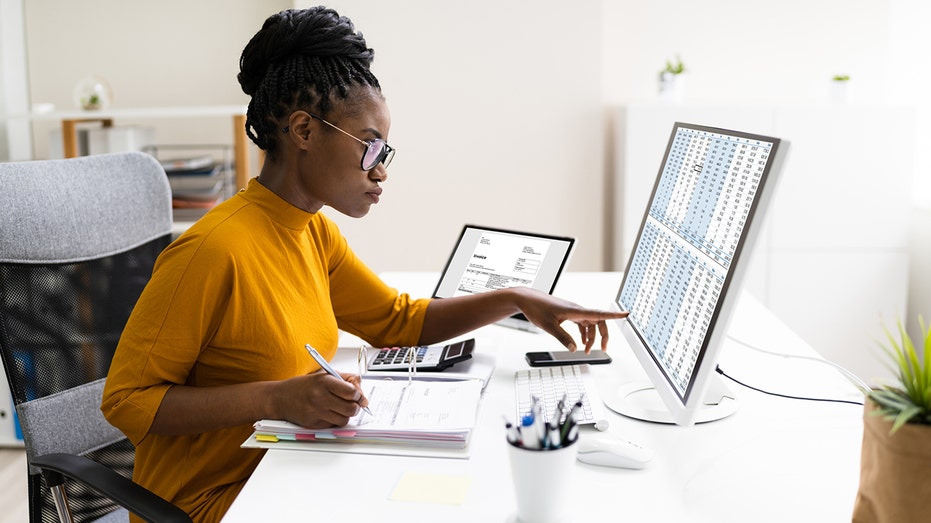 There are benefits of a strong dollar that affect your financials, like where you choose to travel. (iStock / iStock)
5 WAYS A HIGH-YIELD SAVINGS ACCOUNT WILL BOOST YOUR OVERALL SAVINGS
A strong U.S. dollar benefits American travelers who like to explore outside the country; it means that traveling abroad is cheaper for Americans in the sense that their dollar can get them further when converted to other currencies where the value isn't as high.
Ticker
Security
Last
Change
Change %
USDU
WISDOMTREE TRUST BLOOMBERG U S DOLLAR BULLIS
26.99
+0.03
+0.09%
2. What factors impact the fluctuating value of the dollar?
There are multiple factors that play into the value and volatility of the dollar. Kamin said that one of those key factors is interest rates.
"I would say that probably one of the most important factors are differences in interest rates and other rates of return on financial assets between the United States and other economies. So, when U.S. interest rates are high relative to interest rates in Europe or Japan, investors in those other countries want to put their money in the United States to earn more income. In order to do that, they have to buy dollars and that pushes the value of the dollar up. Therefore, that's why the dollar was at a relatively low point, historically speaking, around 2012 and 2013," Kamin said.
When interest rates are expected to rise, the value of the dollar, compared to other currencies, increases.
"The dollar really lurched upwards in 2014, 2015, as the Fed was expecting to be raising interest rates," Kamin said.
Currently, with the Federal Reserve's tightening cycle, interest rates have climbed. 
Another factor that has an impact on the dollar's value is "flight to safety" concerns. During flight to safety concerns, when the world seems uncertain, investors don't want to take big risks and would rather put their money in a safe haven. One example of a time when the world experienced economic uncertainty positively affecting the dollar's value was during the COVID-19 pandemic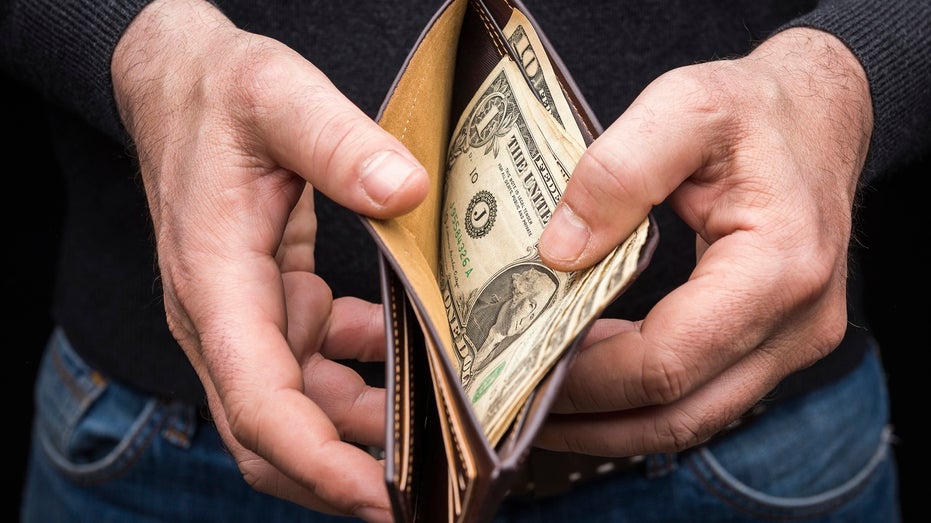 There are several factors that make the dollar more valuable to other countries. (iStock / iStock)
NEW TO INVESTING? 3 SOLID CHOICES FOR YOUR PORTFOLIO
"The United States and the dollar are considered safe havens, and so when things get rocky, then even with no change in interest rates, investors, money flows into the United States and the dollar rises. So, during the pandemic panic of February, March, April 2020, the dollar shot upwards, not so much because the Fed was raising interest rates but because of a panic that induced flight to safety dollars," Kamin said.
A second example of flight to safety taking place to an extent was with Russia's invasion of Ukraine in 2022.
Kamin said the dollar has seen a slight decrease in value from October 2022 to now, mostly due to a reversal of flight to safety flows and, more importantly, inflation in the U.S. starting to go down, making people believe that the Fed's increase in rates is going to come to an end and rates will start to come back down. The reversal of increasing rates makes the dollar less appealing to other countries, bringing its value down.
5 SAVINGS ACCOUNT TERMS YOU SHOULD KNOW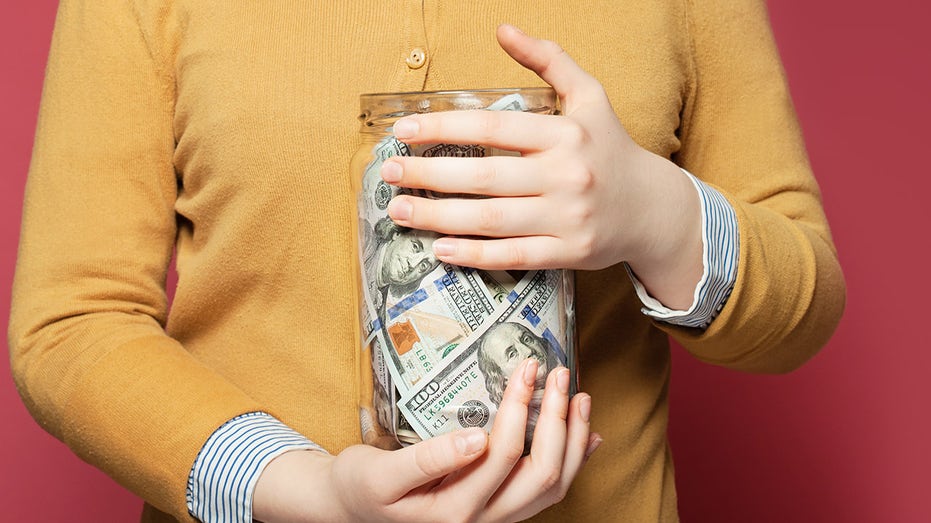 Putting money in bonds is one way to get value for your money in this economy. (iStock / iStock)
"Between October of last year and the present, the dollar has now fallen back somewhat, maybe around 5% or so," Kamin said.
As far as the future for the U.S. dollar goes, forecasting what's to come is a difficult thing to do. Kamin predicts the dollar will probably see a little more of a drop as inflation also goes down.
"I think that the underlying strength of the U.S. economy, especially compared to like Europe and Japan, will basically limit how much the dollar will fall. And so, I would guess that the dollar will probably maybe decline another 5% or so over the next few years to its kind of like average level between 2016 and 2019," Kamin said.
GET FOX BUSINESS ON THE GO BY CLICKING HERE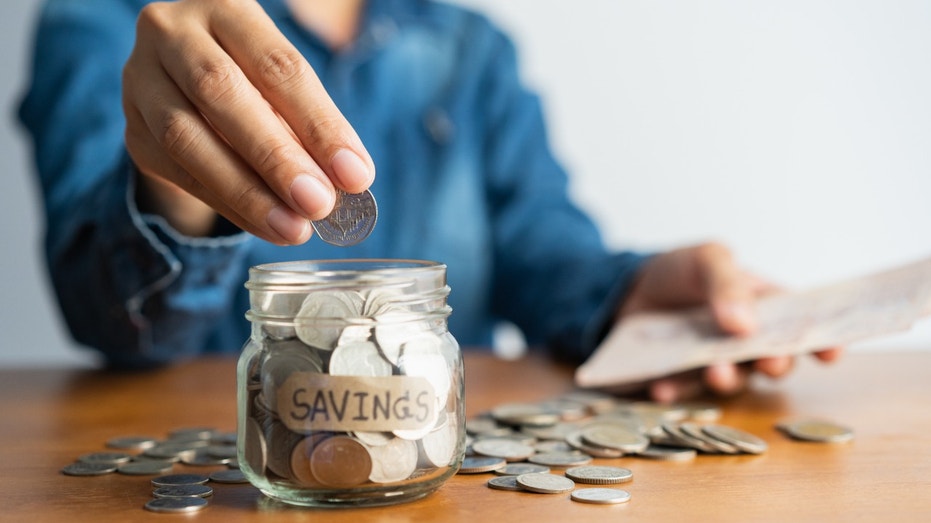 Many choose to put their money in fixed-income instruments to get the most value for their cash. (iStock / iStock)
3. Where should money go to get the most value for cash?
There are so many places to put your money, and there can be a lot of risk involved. Deciding where you should allocate your money is a difficult task.
"Nobody knows … myself included," Kamin said. That being said, Kamin says placing money in fixed-income instruments and putting less of a portfolio in equities seems like a good choice for now.
One example of this is putting money into bonds. Bonds provide a lot more predictable income, making it the safer option for many people.
Additionally, rising bond yields have lifted rates for money market accounts with many now offering a 5% return with no risk. 
MONEY MARKET INFLOWS HIT RECORD AS YIELDS TOP 5%
Finally, a certificate of deposit, or CD account, is another option. For this type of bank account, money is deposited and earns high interest for a determined period of time as long as the deposit is kept in the account. You can use these accounts for just a few months, while others offer lengths of two to five years.