Check out what's clicking on
President Joe Biden's administration urged the U.S. Supreme Court to take up a dispute over Republican-backed laws in Texas and Florida that would undercut efforts by social media companies to curb content deemed objectionable on their platforms.
The states call the actions impermissible censorship.
The justices are considering taking up two cases involving challenges to the state laws brought by technology industry groups including NetChoice, whose members include Meta Platforms Inc Alphabet Inc, and X, formerly known as Twitter.
EXCESSIVE SOCIAL MEDIA USE HAS MANY OF THE SAME EFFECTS AS SUBSTANCE ABUSE, SAYS EXPERT
Supporters of the laws, passed in 2021, have argued that social media platforms have silenced conservative voices, while advocates of content moderation have argued for the need to stop misinformation and advocacy for extremist causes.
Florida is seeking to revive its law after a lower court ruled largely against it, while the industry groups are appealing a separate lower court decision upholding the Texas law, which the Supreme Court blocked at an earlier stage of the case.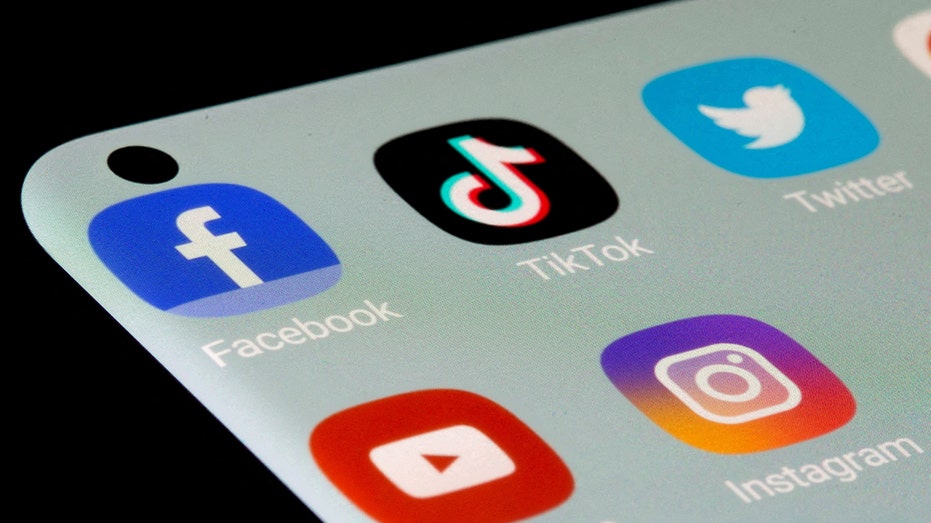 Facebook, TikTok, Twitter, YouTube, and Instagram apps are seen on a smartphone in this illustration taken on July 13, 2021. (REUTERS/Dado Ruvic/Illustration//File Photo / Reuters Photos)
Invited to weigh in on the dispute, the Justice Department on Monday said the cases merit review because the laws burden the platforms' rights under the U.S. Constitution's First Amendment, which protects freedom of speech.
SURGEON GENERAL'S ADVISORY ON SOCIAL MEDIA AND YOUTH MENTAL HEALTH COMES AMID 'REAL-TIME EXPERIMENT'
"When a social-media platform selects, edits, and arranges third-party speech for presentation to the public, it engages in activity protected by the First Amendment," the Justice Department said in a written brief.
The cases would test the argument made by the industry groups that the First Amendment protects platforms' editorial discretion and prohibits governments from forcing them to publish content against their will.
CLICK HERE TO GET THE FOX NEWS APP
The companies have said that without editorial discretion their websites would be overrun with spam, bullying, extremism and hate speech.
Florida's law requires large platforms to "host some speech that they might otherwise prefer not to host" by disclosing censorship rules and prohibiting the banning of any political candidates. Texas' law forbids censoring users based on "viewpoint."