Rep. Dan Newhouse, R-Wash., discusses the Biden administration's push for electric vehicles and how Congress can take steps to 'curb' the push.
President Biden's nominee to be in charge of automobile fuel economy standards once praised environmental policies that aimed to "raise energy prices" in order to encourage governments to combat climate change. 
In a 2008 article for the Michigan Law Review First Impressions, environmental law scholar Ann Carlson — who Biden wants to promote from acting to permanent administrator of the National Highway Traffic Safety Administration (NHTSA) — argued for Congress to give California "special status to regulate appliance standards." In her paper, obtained by the American Accountability Foundation (AAF) and shared with FOX Business, the then-UCLA law professor pointed to California as a regulatory leader on climate policy. 
"Congress should provide California with special status to regulate appliance standards whether or not it passes an economy-wide cap-and-trade scheme to regulate carbon emissions," Carlson wrote. 
Critiquing cap-and-trade, Carlson wrote, "In theory such a scheme should raise energy prices enough to encourage appliance manufacturers to increase the energy efficiency of their products. In practice, though, the same market failure that led to appliance standards in the first place—a disconnect between those who buy appliances and those who pay their long term energy costs—will likely interfere with price signals sent by a carbon cap-and-trade system."
CALIFORNIA TAKES AIM AT FREIGHT TRAIN EMISSIONS, BANS NON-ELECTRIC TRAIN ENGINES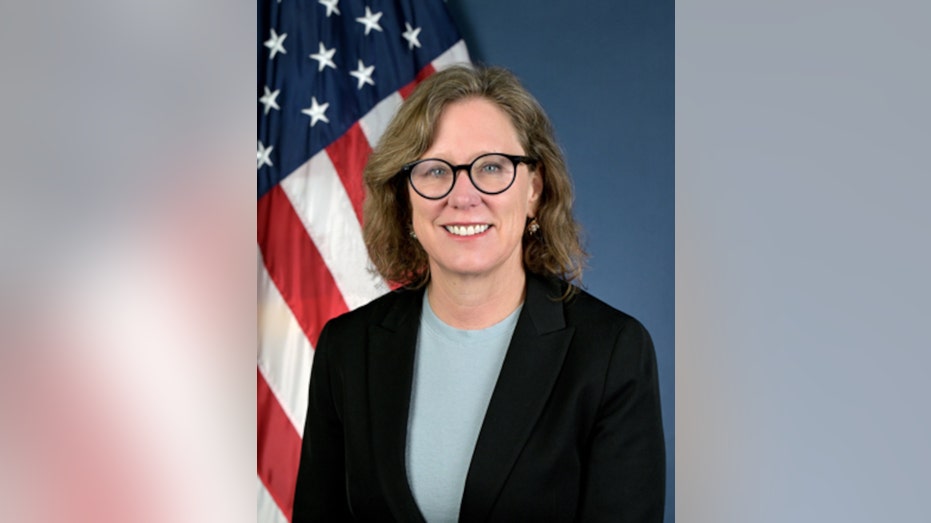 Ann Carlson's official National Highway Traffic Safety Administration portrait.  (National Highway Traffic Safety Administration / Fox News)
"Instead, Congress should allow California to set standards more stringent than federal law in order to encourage policy innovation that, if successful, can ultimately be exported to the rest of the country," she wrote.
Carlson's argument, which supports climate policies designed to raise energy prices in the short term for claimed long-term energy cost savings and benefits, is exactly the sort of position conservatives say makes her a "radical" choice to lead NHTSA.  
"Like Thanos or some other absurd movie villains, the Biden administration is willing to inflict enormous pain on everyday Americans in the name of their mad apocalyptic ideology. These people are dangerous," AAF said in a statement. "Those who are paid with taxpayers' money should put the taxpayers first, not their Leftist doctrines. Joe Biden must withdraw Ann Carlson's nomination and select someone who will make life easier for the American people, not harder."
GOP lawmakers on the Senate Commerce Committee have already succeeded in sinking two of Biden's high-profile nominees — Gigi Sohn, who Biden nominated for the Federal Communications Commission, and Phil Washington, who was the president's choice to lead the Federal Aviation Administration. 
BIDEN'S EV PUSH WILL BENEFIT BICOASTAL ELITES MORE THAN MIDDLE CLASS OR POOR: STUDY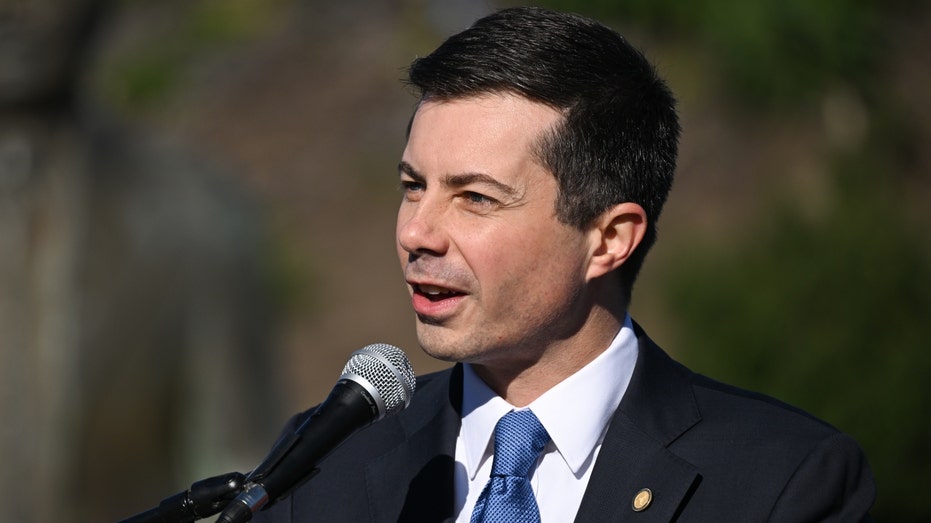 Transportation Secretary Pete Buttigieg said in April 2022 that the fuel economy standards overseen by Carlson will "make our country less vulnerable to global shifts in the price of oil, and protect communities by reducing carbon emissions." (Tayfun Coskun/Anadolu Agency via Getty Images / Getty Images)
Now they've turned their attention to Carlson. On Monday, all 13 Republican members of the Senate Commerce Committee sent a letter to Carlson raising concerns over her "past record of promoting green energy mandates for the automobile industry." 
In their letter, the Republicans said they were "deeply concerned" that Carlson as NHTSA administrator would follow the Environmental Protection Agency in adopting "radical vehicle fuel economy standards that run contrary to the law, diminish vehicle choice, impose higher costs on American families, and undermine our national and energy security all while benefiting China." 
NHTSA did not respond to a request for comment. 
Fox News Digital previously reported emails that show Carlson boasted in 2021 that she was recruited by the administration to oversee climate standards for cars and trucks. 
BIDEN NOMINEE COORDINATED DARK MONEY CLIMATE NUISANCE LAWSUITS INVOLVING LEONARDO DICAPRIO
Senate Commerce Committee Ranking Member Sen. Ted Cruz, R-Texas, and 12 other Republicans on the panel sent a letter to NHTSA acting administrator Carlson raising concerns over her record at the agency.  (Carolyn Kaster/AP Photo/Bloomberg via Getty Images / Getty Images)
In early January 2021, the Biden-Harris transition team hired Carlson, who at the time was a professor at the University of California, Los Angeles (UCLA), to serve as NHTSA's chief counsel, the emails showed. While the position didn't require Senate confirmation, Carlson has overseen key agency initiatives like the modification of fuel economy standards and has served as acting administrator since September.
"NHTSA has authority over fuel economy for cars and trucks and has been at the center of the standards to reduce [greenhouse gas emissions] from the transport sector," she wrote to colleagues on Jan. 19, 2021. "I'm being appointed along with the deputy administrator as the first NHTSA appointees ever with serious climate expertise."
"I view my appointment (and a number of others) as evidence that the Biden Administration is truly committed to a 'whole of government' approach to addressing climate change," Carlson wrote in another email.
NHTSA states its mission as "save lives, prevent injuries and reduce economic costs due to road traffic crashes, through education, research, safety standards and enforcement activity." The agency was established by Congress in 1970 to improve the safety of passenger cars amid a surge in traffic accidents and deaths.
CONSERVATIVES REJOICE AFTER KEY BIDEN NOMINEE WITHDRAWS: 'ENORMOUS VICTORY FOR FREE SPEECH'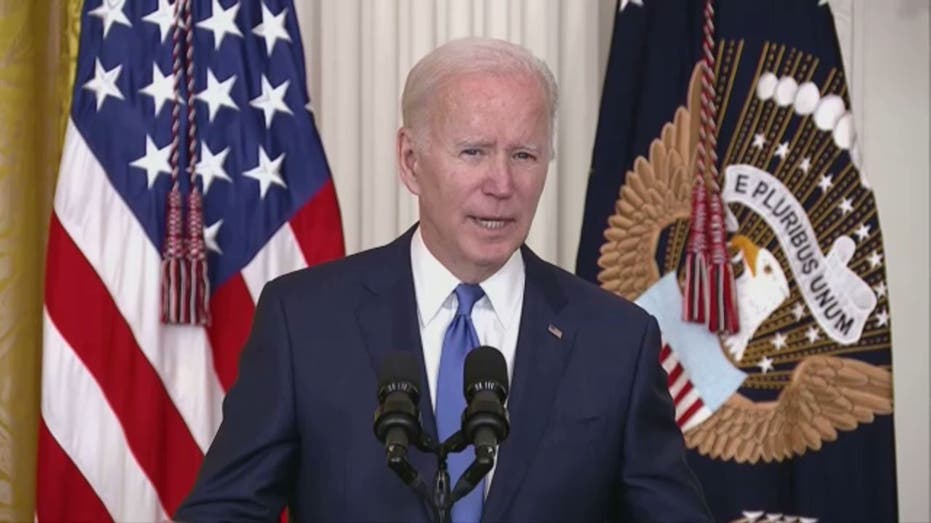 President Biden has called for a whole of government approach to addressing climate change, including new fuel efficiency and emissions standards opposed by Republicans.  (Fox News / Fox News)
In August 2021, months after taking office, Biden signed an executive order directing the EPA and Transportation Department to issue regulations on fuel efficiency and emissions standards as part of his climate agenda and goal to ensure 50% of car purchases in the U.S. are electric by 2030. 
Less than a year later, the NHTSA unveiled ambitious new standards that it acknowledged would cost automakers about $236.5 billion and eventually make cars $1,000 more expensive.
"Safety is the top priority for the U.S. Department of Transportation and NHTSA," the NHTSA told Fox News Digital in a statement last month. "In 2022 alone, NHTSA oversaw 932 vehicle safety recalls affecting more than 30.8 million vehicles in the United States. Since the beginning of this Administration, the agency has significantly accelerated work on its rulemaking agenda to advance vehicle safety, finalizing 19 rules since January 2021." 
GET FOX BUSINESS ON THE GO BY CLICKING HERE
"Also during this period, NHTSA issued a first-of-its-kind Standing General Order requiring crash and incident reporting for vehicles equipped with automated driving systems (ADS) or certain advanced driver-assistance systems, which led directly to the first ever recalls of ADS vehicles," the statement continued. "NHTSA projects that fatalities declined in the fourth quarter of 2022. This is the third straight quarterly decline in fatalities after seven consecutive quarters of increases, which started in 2020 during the COVID pandemic." 
"Finally, the new [fuel economy] standards NHTSA put forth aren't only good for reducing emissions but will also save people money with more efficient vehicles that save 230 billion gallons of gas by 2050."
Fox News' Thomas Catenacci contributed to this report.