Manhattan broker and Americas Agent Brian Lewis argues the Biden administration is putting one more boot on our neck.
New Biden administration mortgage rules that could increase fees for borrowers with good credit in order to offset costs for less qualified buyers went into effect Monday have spawned memories of the 2008 financial crisis that was ignited in large part by the collapse of subprime mortgages.
"The fact that a proposal flaunting credit risk is being openly pushed by FHFA just a decade-and-a-half after the housing-led 2008 financial crisis is staggering," reads a letter penned by a group of senators led by Sens. Marco Rubio, R-Fla., and Roger Marshall, R-Kan., to Federal Housing Finance Agency (FHFA) Director Sandra Thompson last week.
The letter comes as new FHFA rules went into effect Monday will allow borrowers with lower incomes to qualify for lower fees, while those with higher credit ratings or incomes could pay increased fees.
The plan has been met with pushback from many leaders in the mortgage industry, with experts estimating that borrowers with a credit score above 680 could expect to pay an extra $40 per month on a $400,000 mortgage.
BIDEN'S MORTGAGE REDISTRIBUTION PLAN MAY BURDEN ONE MINORITY GROUP THE MOST: EXPERTS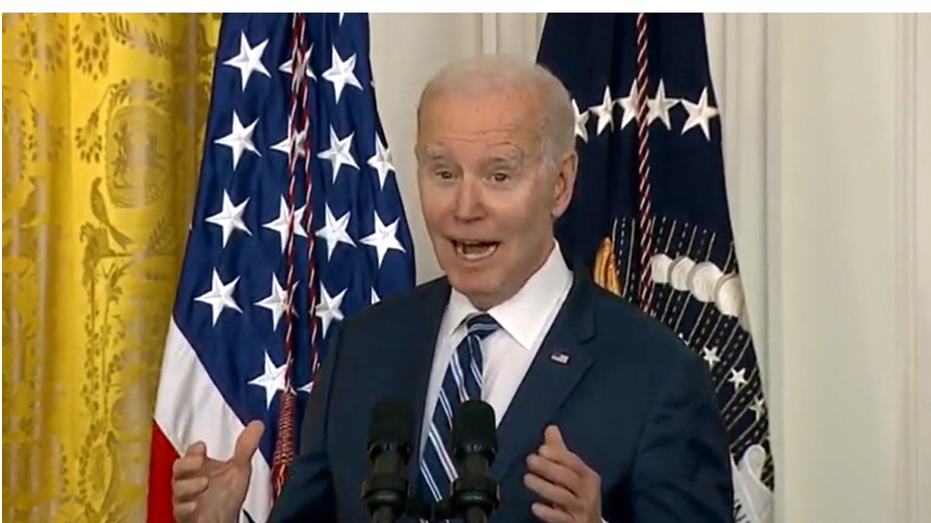 President Joe Biden.
Those fees would be designed to help alleviate the risk of lending to riskier borrowers, who often face difficulty qualifying for favorable terms that would allow them to achieve homeownership. 
Plans to expand the ability of lower-income borrowers to qualify for mortgages have been tried before, including in the lead up to the 2008 financial crisis. From the early 1990s until the mid 2000s, government rules to relax mortgage underwriting standards in an attempt to promote homeownership led to a boom in subprime mortgage lending. But the rising interest rates through the mid 2000s left many under qualified buyers unable to pay back their loans, leading to an avalanche of defaults many experts believe was the start of a long recession.
While the current rules might not rise to the level of one of the worst financial crisis in American history, they could spawn yet another set of unintended consequences for the economy.
"It certainly is a lurch in that direction," Richard Stern, the director of the Grover M. Hermann Center for the Federal Budget at The Heritage Foundation, told Fox News Digital. "I wouldn't even say it's the first step but it's another large step down that direction… to cause a very similar kind of crisis."
Several regulations were enacted in the aftermath of the 2008 crisis in a bid to avoid a repeat of similar circumstances, though many conditions that sparked the crisis loom again today. Interest rates have steadily ticked up over the last year while home prices have risen sharply since leveling off in 2020.
BIDEN RULE WILL REDISTRIBUTE HIGH-RISK LOAN COSTS TO HOMEOWNERS WITH GOOD CREDIT
According to Stern, rules such as those that go into effect this week increase the risk of a crisis because they serve to "muddy the waters" for the financial system, making it more difficult for lenders to accurately calculate the risk of new loans.
"What credit scores are there for is to make a realistic assessment of peoples' ability to take out credit and make good on the loan," Stern said. "It is utterly crucial for the entire financial system that that be as accurate as possible."
But the new rules will make it "artificially" seem as if people who have lower credit ratings "more creditworthy," Stern said, while those with higher ratings will "look like they're less creditworthy."
"That is exactly what happened when it turned into the subprime mortgage crisis," Stern said. "It's creating a system where you can't rely on the risk numbers, you can't make any real predictions about what's going on."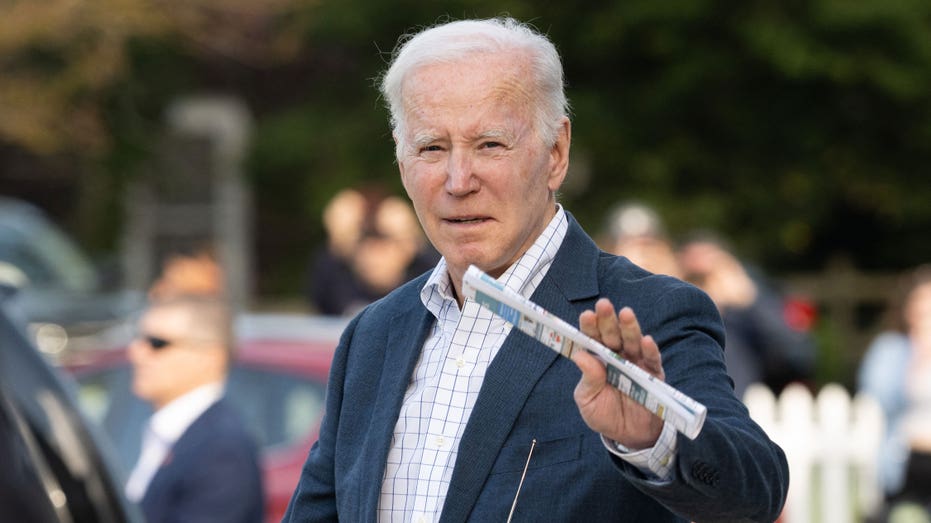 President Joe Biden. (SAUL LOEB/AFP via Getty Images / Getty Images)
FHFA Director Sandra Thompson attempted to alleviate fears over the new rules in a statement last week, saying the new fees will not "represent pure decreases for high-risk borrowers or pure increases for low-risk borrowers."
US REAL ESTATE MARKET IN 'BIG TROUBLE,' EXPERT WARNS
"Many borrowers with high credit scores or large down payments will see their fees decrease or remain flat," Thompson said.
Instead, Thompson said that the decrease in fees will be targeted at borrowers with less money upfront, not lower credit scores. Increased fees, meanwhile, will be targeted at "products such as second homes and cash-out refinances."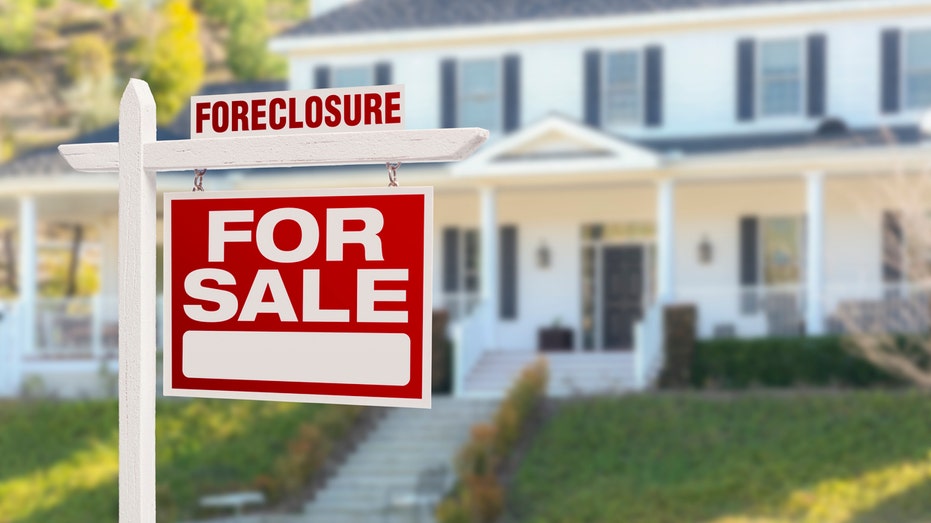 Foreclosure Home For Sale.
But rules targeting those seeking a second mortgage will have a greater impact on borrowers with higher scores. According to data from LendtingTree, borrowers seeking a second mortgage must have higher incomes and lenders often require highers scores, oftentimes over 680, to qualify for mortgages.
 Increased fees for cash out refinances could also have a greater impact on those with high schools, with those borrowers having frequently made enough payments to gain substantial equity in their homes through years of on time payments.
Reached for comment on the new rules last week, an FHFA spokesperson also stressed that the agency is "independent from the White House."
While the agency is classified as an independent federal agency, its director, Thompson, was appointed by President Biden.
Stern argued such regulatory interventions in the market  by agencies such as FHFA risks further damage, regardless of the intentions of the regulation.
"It means you can be less confident in any type of investment you make and you can be less confident in any kind of loan you take out to put into investments," Stern said. "With interest rates as high as they are, people are going to be even less confident about how to invest in the future, which means you're going to get higher interest rates, less lending, and you're going to get slower economic production."
Worse yet, Stern argued, the ability for a bureaucratic federal agency to make such sweeping changes introduces even more uncertainty into the economy, limiting people's confidence in their ability to plan long term.
CLICK HERE TO GET THE FOX NEWS APP
"This is precisely the kind of thing that should not be done by executive fiat," Stern said. "How can you be confident about anything if you know that Biden can wake up on the wrong side of the ben, take out as Obama talked about his 'pen and his phone,' and just with a snap of a finger, wipe out everything you knew to be true about your industry?"
While the new rules may be intended to help borrowers who have less up front cash for mortgages, the consequences will be felt throughout the entire economy by many different people.
"It sets a precedent that Biden and his unelected, unaccountable bureaucrats can at any moment wake up and just write out of existence all the rules… that every business person in this country relies on," Stern said. "The people who are going to feel the problem with that are the American people, who will now not be able to get credit, not be able to get jobs, all of that."
The White House and did not immediately respond to a Fox News request for comment.