'Outnumbered' co-host Kayleigh McEnany discusses the debt ceiling battle and the 2024 presidential election outlook on 'Kudlow.'
Billionaire investor Peter Thiel said he believes Florida Gov. Ron DeSantis would make a "terrific president."
"I think DeSantis would make a terrific president if he's the Republican nominee. I will strongly support him in 2024," Thiel told the "Honestly with Bari Weiss" podcast.
"But I do worry that focusing on the woke issue as ground zero is not quite enough," the PayPal co-founder added. 
DeSantis has not officially launched a bid for the presidency, he has been rumored as a potential 2024 candidate – and competitor to Donald Trump – for months. Thiel previously supported Trump at rallies, officially endorsing him in 2016.
GEORGIA GOV KEMP SIGNS BILL TO PREVENT REPEAT OF ZUCKERBERG INVESTMENTS IN 2024 ELECTIONS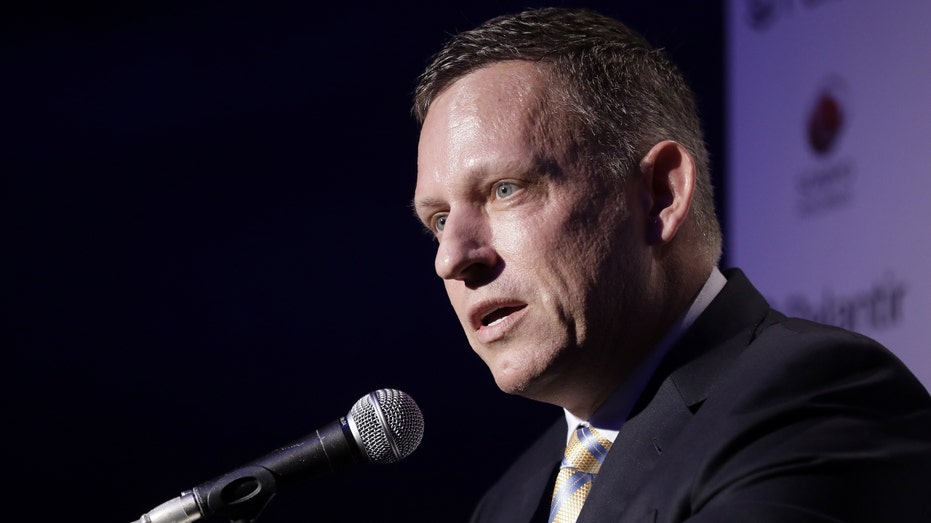 Peter Thiel, co-founder and chairman of Palantir Technologies Inc., speaks during a news conference in Tokyo, Japan, on Monday, Nov. 18, 2019.  (Photographer: Kiyoshi Ota/Bloomberg via Getty Images / Getty Images)
Meanwhile, DeSantis had hinted at a timeline for a decision in February. 
"You ain't seen nothing yet," he told "Fox & Friends." "This is going to be the most productive Legislative Session we have had across the board and I think people are going to be really excited… So those are what we're going to be doing over these next few months as we get beyond that, then we can decide from there."
In April, he told reporters in Japan that he was "not a candidate" in the race – "so we'll see if and when that changes."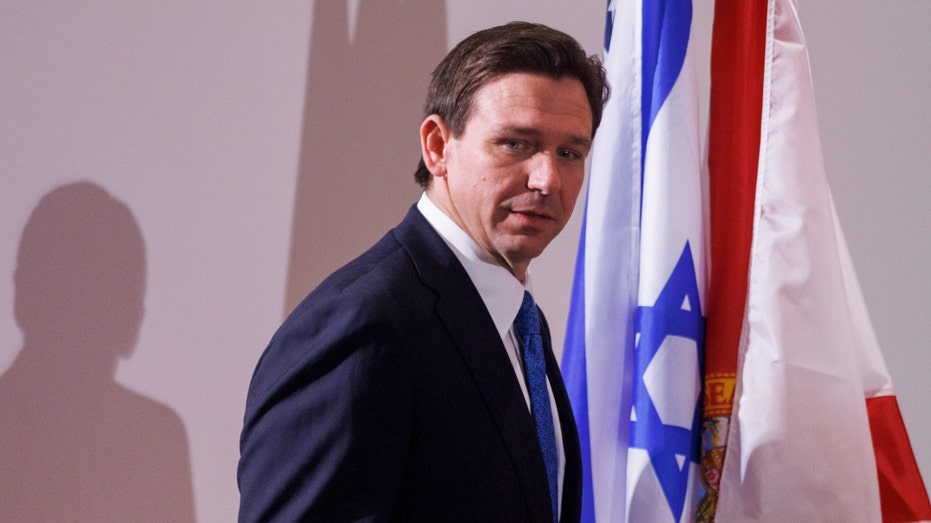 Ron DeSantis, governor of Florida, arrives for a news conference at the Jerusalem Post Conference in Jerusalem, Israel, on Thursday, April 27, 2023.  (Photographer: Kobi Wolf/Bloomberg via Getty Images / Getty Images)
Thiel's remarks come after a Reuters report said the conservative megadonor would not fund 2024 candidates.
GET FOX BUSINESS ON THE GO BY CLICKING HERE
A business associate told the outlet that decision was reportedly due to discontent with the GOP's focus on hot-button cultural issues. Thiel addressed some of those issues on the podcast.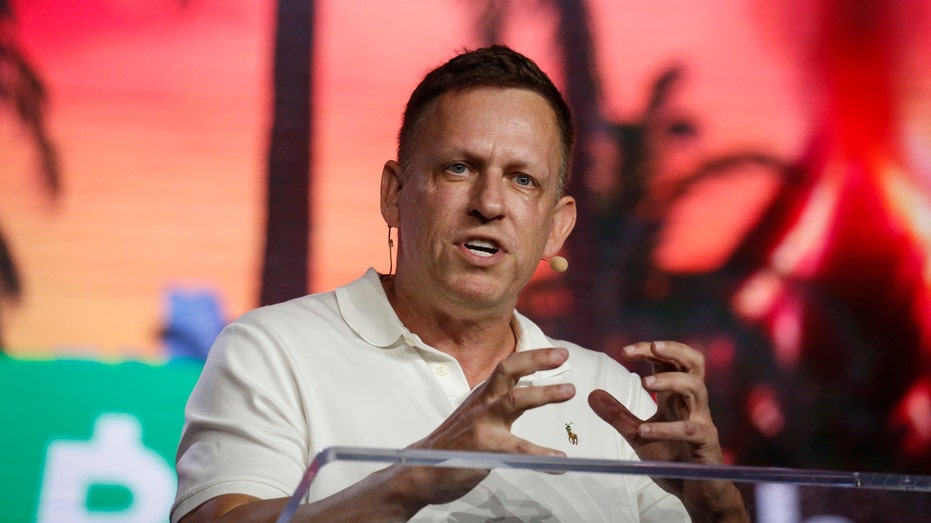 Peter Thiel, co-founder of PayPal, Palantir Technologies, and Founders Fund, gestures as he speaks during the Bitcoin 2022 Conference at Miami Beach Convention Center on April 7, 2022, in Miami, Florida.  ((Photo by Marco Bello/Getty Images) / Getty Images)
"The focus on identity politics, on the woke religion, is probably a distraction from stagnation. It's a distraction from economics. It's a distraction from the way in which the younger generation in the U.S. is probably gonna have a hard time having [as] good [a] standard of living as their parents," he told Weiss. "And so, there's a set of issues that we do not wanna talk about."
Thiel said he had considered moving some offices from California to Florida, but that doubling real estate prices and interest rates made it "a tough thing to do at this point."
CLICK HERE TO READ MORE ON FOX BUSINESS
"And that kind of an economic cost is probably not enough to offset all the wokeness in the world or even the taxes. And so, it's a really hard problem to solve, like, what do you do about these runaway rents, these runaway housing costs? That's a super hard problem to solve. I have no idea how to solve that," Thiel said. "I understand why DeSantis doesn't talk about that. But, it surely is a bigger problem."