Fox News congressional correspondent Chad Pergram reports on the latest details emerging from the debt ceiling standoff as Democrats try to go around House Speaker McCarthy and raise the debt limit. 
Negotiators for President Biden and House Speaker Kevin McCarthy, R-Calif., have made progress on a debt ceiling agreement that could reach a final deal as early as today, a source familiar with the talks indicated to Fox News.
The source did not rule out the possibility of a deal being struck on Thursday, meaning House lawmakers could be called back over Memorial Day weekend or sometime during their planned recess next week.
If that happens, it sets up the Senate to vote as early as June 2 or June 3. The Treasury has repeatedly warned that the U.S. could run out of cash to pay its obligations by early June.
A senior House GOP source told Fox News, "We still have some things to resolve. We have to see if it's final, final."
WHITE HOUSE 'DUG IN' ON DEMANDS IN DEBT LIMIT TALKS, MCCARTHY TOLD HOUSE GOP: SOURCE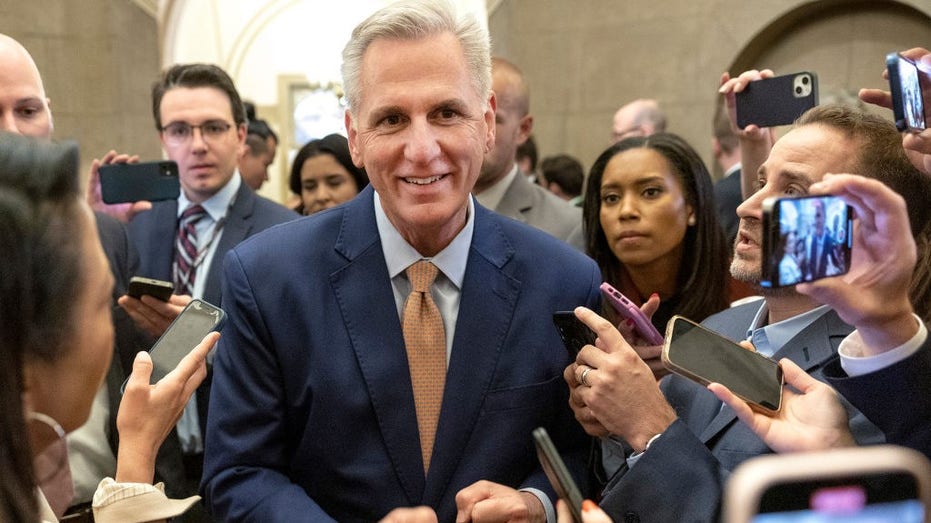 House Speaker Kevin McCarthy told reporters that negotiators worked well past midnight on a potential debt limit deal. (Getty Images)
Speaking to reporters on Wednesday morning, McCarthy said negotiators worked "well past midnight last night."
"That was a very good day. I thought we made some progress. There's still some outstanding issues, and I've directed our teams to work 24/7 to try to solve this problem," the speaker said.
Democrats and Republicans have been at odds for weeks over how to proceed with raising the federal borrowing limit. House Republicans passed a bill in April that would lift the debt ceiling while also capping federal spending at fiscal 2022 levels, repealing key Biden administration policies and enacting stricter work requirements for federal benefits.
Democrats have opposed these provisions and want to raise the debt limit without preconditions.
MCCARTHY DEBT CEILING NEGOTIATORS HEAD TO WHITE HOUSE, BUT HE SAYS GOP AND BIDEN 'STILL FAR APART'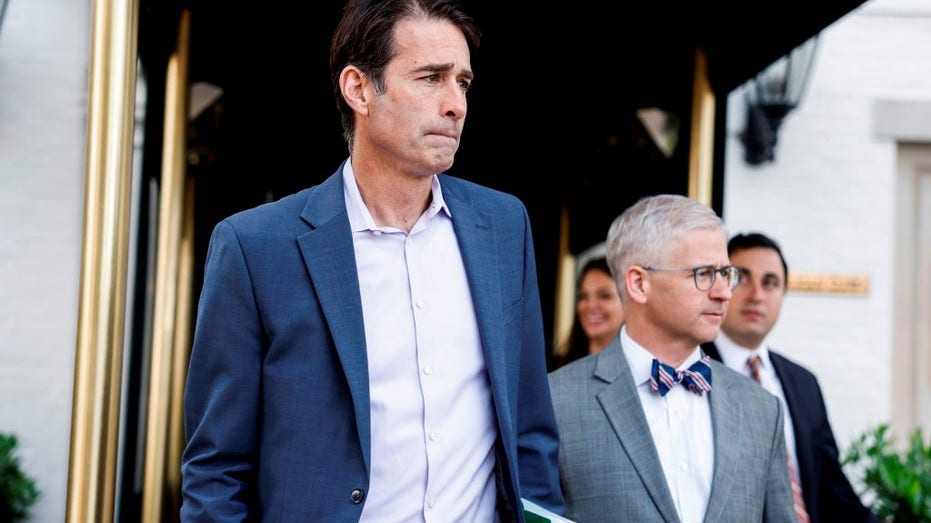 Rep. Garret Graves, R-La., left, and Rep. Patrick McHenry, R-N.C., have been House Speaker Kevin McCarthy's top negotiators. (Getty Images)
The uncertainty has forced credit rating agency Fitch to warn the U.S.' standing could soon be downgraded.
"That's why I sat down with the president on February 1. You never want this to happen. If you watched in the last situation where we were downgraded, it wasn't because of timing, it was because the agreement didn't go far enough," McCarthy said when asked for a reaction.
"There's a lot of issues still hanging out there that we got to get done. We're going to work 24/7 to try to make that happen," he added.
BIDEN ISSUES TERSE STATEMENT AFTER MCCARTHY DEBT CEILING TALKS: 'AVOID A CATASTROPHE'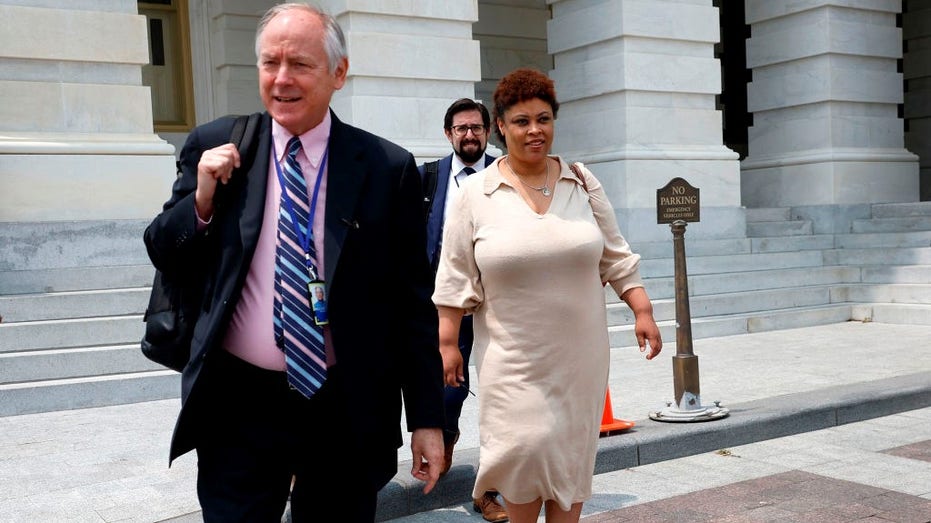 White House negotiators Steve Ricchetti, left, and Shalanda Young, Director of the Office of Management and Budget, leave the U.S. Capitol on Tuesday. (Getty Images)
CLICK HERE TO GET THE FOX NEWS APP
A remaining potential flashpoint in the talks is a disagreement on defense spending. Democrats want to cut it back, while Republicans, who have vowed deep cuts in other places, want to raise it.
Majority Leader Steve Scalise, R-La., told House members on Wednesday evening that they would be free to leave for their week-long recess but would remain on 24 hours' notice to come back and vote on a debt limit deal.