Former DOJ civil rights attorney Roger Severino weighs in on the DOJ filing a lawsuit accusing SpaceX of hiring discrimination against refugees and asylum recipients on 'The Evening Edit.'
FIRST ON FOX: Rep. Matt Gaetz, R-Fla., is conducting oversight of the Department of Justice (DOJ) over its decision last week to sue SpaceX for allegedly discriminating against refugees in hiring.
In a letter to Attorney General Merrick Garland obtained by FOX Business, Gaetz wrote that SpaceX was complying with federal law through its hiring process. He added that most Americans would see SpaceX founder and CEO Elon Musk as a "patriot" for protecting a company with sensitive defense contracts from potential foreign influence.
"[The DOJ's Civil Rights Division (CRD)] filed a lawsuit against Space Exploration Technologies Corp., otherwise known as 'SpaceX,' for complying with federal law and, specifically, because of this conduct: 'SpaceX hired only U.S. citizens and lawful permanent residents, from September 2018 to September 2020,'" Gaetz wrote to Garland on Monday.
"The vast majority of Americans would see Elon Musk as a patriot seeking to pay higher wages and protect sensitive defense-contracting work from foreign theft," he continued. "And, in fact, you cite his company's statements not as exonerating but rather as 'facially discriminatory public statements.'"
DOJ FILES LAWSUIT ACCUSING SPACEX OF HIRING DISCRIMINATION AGAINST REFUGEES, ASYLUM RECIPIENTS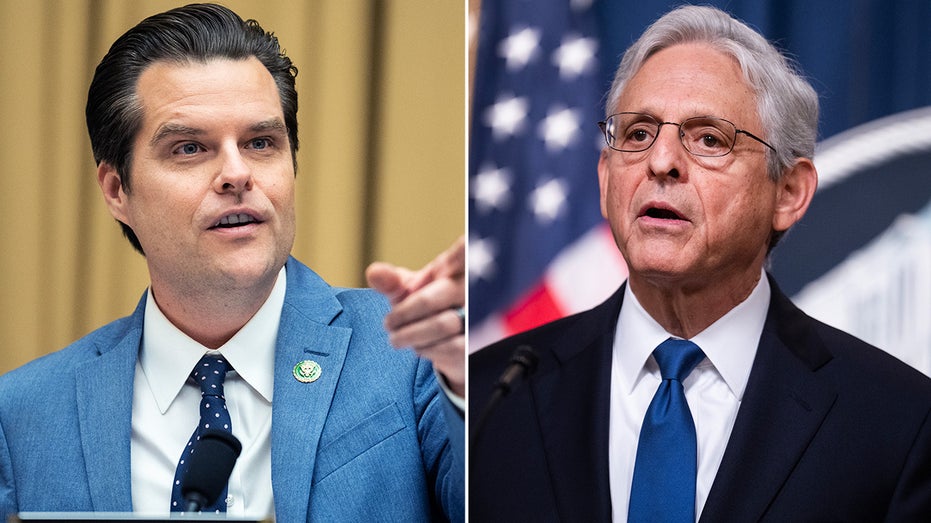 Rep. Matt Gaetz is challenging the Department of Justice on its decision to prosecute SpaceX over hiring practices. (  / Getty Images)
Gaetz noted that the DOJ cited in its lawsuit a tweet Musk posted on June 16, 2020, in which he stated that federal statute "requires at least a green card to be hired at SpaceX, as rockets are considered advanced weapons technology." The congressman then pointed to a federal law which explicitly exempts citizenship status discrimination to comply with a particular government contract or other regulations. 
He suggested that law contradicts the DOJ's statement that "no law; regulation; executive order; provision of Federal, State or local government contract; or Attorney General determination justifies SpaceX's pattern or practice of hiring discrimination against asylees and refugees."
WHERE ELON MUSK DEPLOYED SPACEX STARLINK SERVICE IN EMERGENCY SITUATIONS
"Thus, rather than proving in a court of law that SpaceX's and Musk's statements about their legal obligations were pretextual (i.e., that they had no reasonable belief that federal law required their practice) you appear poised to take mens rea entirely out of this equation," Gaetz concluded.
On Thursday, the CRD filed the complaint against SpaceX, that, from at least September 2018 to May 2022, SpaceX discouraged asylees and refugees from applying and refused to hire them because of their citizenship status. The DOJ said in a release that the company's hiring practices during that period were in violation of the Immigration and Nationality Act.
Further, the DOJ stated that SpaceX was wrong to say export control laws mandated that it consider only American citizens and lawful permanent residents for open positions.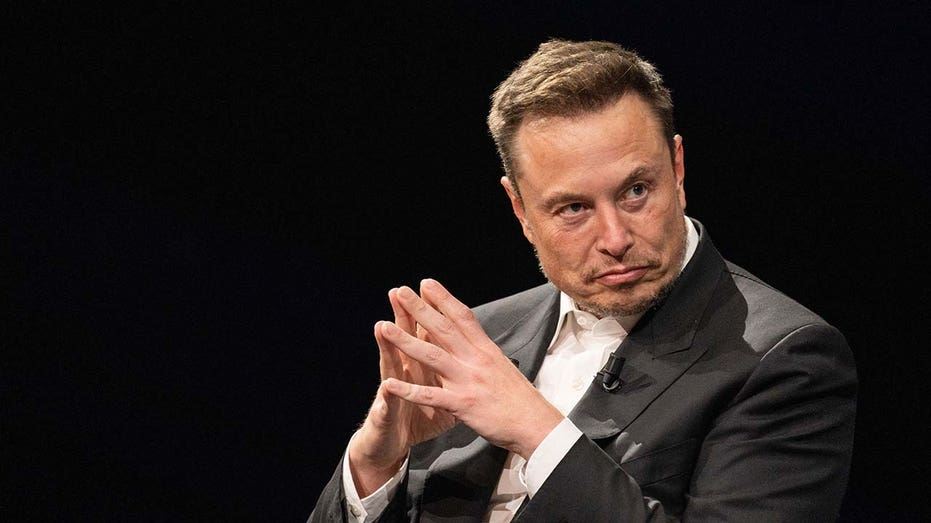 SpaceX founder and CEO Elon Musk blasted the Department of Justice for its lawsuit. "DOJ needs to sue themselves!" he said. (Nathan Laine/Bloomberg via / Getty Images)
"Our investigation found that SpaceX failed to fairly consider or hire asylees and refugees because of their citizenship status and imposed what amounted to a ban on their hire regardless of their qualification, in violation of federal law," said Assistant Attorney General Kristen Clarke. "Our investigation also found that SpaceX recruiters and high-level officials took actions that actively discouraged asylees and refugees from seeking work opportunities at the company."
"Asylees and refugees have overcome many obstacles in their lives, and unlawful employment discrimination based on their citizenship status should not be one of them." Clarke added. "Through this lawsuit we will hold SpaceX accountable for its illegal employment practices and seek relief that allows asylees and refugees to fairly compete for job opportunities and contribute their talents to SpaceX's workforce."
The DOJ aims to force SpaceX to pay civil penalties, hire qualified applicants rejected because of citizenship status and provide back pay to applicants who were allegedly discriminated against.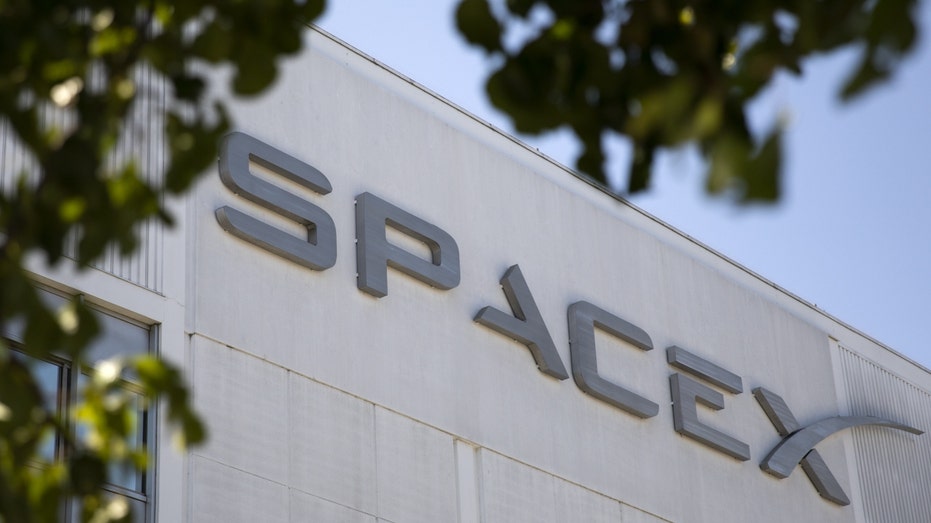 SpaceX headquarters in Hawthorne, California, on April 19, 2022. (Alisha Jucevic/Bloomberg via / Getty Images)
GET FOX BUSINESS ON THE GO BY CLICKING HERE
On Saturday, Musk hit back in response to an X post showing the DOJ itself requires U.S. citizenship for its applicants.
"DOJ needs to sue themselves!" he said in a post on X.
"SpaceX was told repeatedly that hiring anyone who was not a permanent resident of the United States would violate international arms trafficking law, which would be a criminal offense," Musk added in a second post. "We couldn't even hire Canadian citizens, despite Canada being part of NORAD! This is yet another case of weaponization of the DOJ for political purposes."
The DOJ and SpaceX didn't respond to requests for comment.