Former White House OMB Director Russ Vought argues Biden's tactic of not negotiating on the debt limit will end once GOP passes a spending bill on 'Cavuto: Coast to Coast.'
House Republican leaders were still aiming to pass legislation this week that raises the debt ceiling and cuts federal spending, after spending hours behind closed doors on Tuesday and agreeing to some changes in order to secure passage of the most important piece of legislation so far under House Speaker Kevin McCarthy's tenure.
The touch-and-go nature of the vote could be seen throughout Tuesday, as McCarthy and others said late in the day that a vote would be held "this week" after several GOP lawmakers said earlier a vote was expected Wednesday.
When asked about timing by Fox News Digital on his way out of the Capitol Tuesday night, McCarthy said, "We always said we're going to vote this week, so we're just working through, and we'll take it up."
While GOP leaders resisted changes to the bill, they relented in the early hours of Wednesday morning and agreed to tweak the bill in ways they hope will secure the votes needed for passage. It still was not clear early Wednesday which day this week the vote would take place.
BIDEN THREATENS TO VETO HOUSE GOP PLAN TO ADDRESS DEBT LIMIT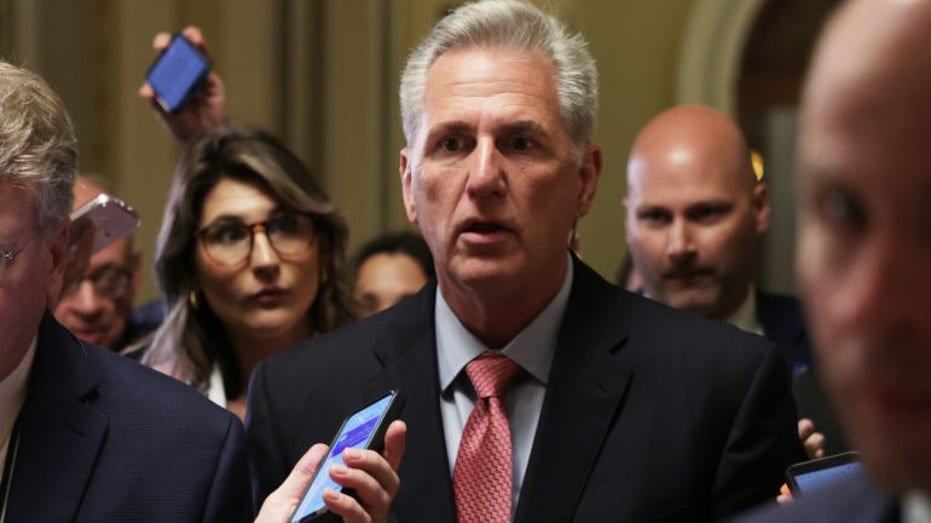 House Speaker Kevin McCarthy (R-CA) is followed by members of the media as he walks in the U.S. Capitol on April 25, 2023 in Washington, D.C. The House is set to vote this week on the $4.5 trillion Limit, Save, Grow Act of 2023. (Photo by Alex Wong/Getty Images)
The Limit, Save, Grow Act was unveiled last week amid a tense standoff over the debt limit between House Republicans and the Democrats in the White House and Senate. It would cap federal spending at fiscal year 2022 levels and increase work requirements to receive federal benefits, among other measures. It would also raise the government's borrowing limit through the end of March 2024 or by $1.5 trillion – whichever benchmark is hit first. On the left, Democrats have insisted on nothing but a "clean" debt ceiling increase without attaching spending cuts.
However, it became clear in the last week that not every Republican was on board, and with just a thin majority in the House, the Speaker can only afford to lose four votes to still pass the bill.
One major complaint was lodged by Midwestern Republicans who were worried about a provision that would repeal tax credits for biofuels like ethanol, which would be a significant blow to corn-heavy districts in states like Iowa. Rep. Dusty Johnson, R-S.D., told Fox News Tuesday that there were "maybe six, seven, eight who are more concerned" about that provision.
All four members of Iowa's Congressional delegation were seen entering McCarthy's office in the early evening on Tuesday, along with Johnson, Derrick Van Orden, R-Wis., Michelle Fischbach, R-Minn., and Ways & Means Chair Jason Smith, R-Mo. They were silent upon leaving McCarthy's office Tuesday night about whether they were swayed.
GOP leaders released an amendment overnight that kept two of five biofuel tax credits in place, and addressed conservative lawmaker concerns by requiring tougher work requirements for receiving food stamps and other benefits starting in 2024 instead of 2025. And they were pressing ahead with the vote that could take place as late as Friday, apparently confident that those tweaks would be enough to get the bill over the finish line.
MCCARTHY ACCUSES BIDEN OF IGNORING GOP OVER DEBT CEILING NEGOTIATIONS AS TALKS STALL: 'RESTS UPON HIS FEET'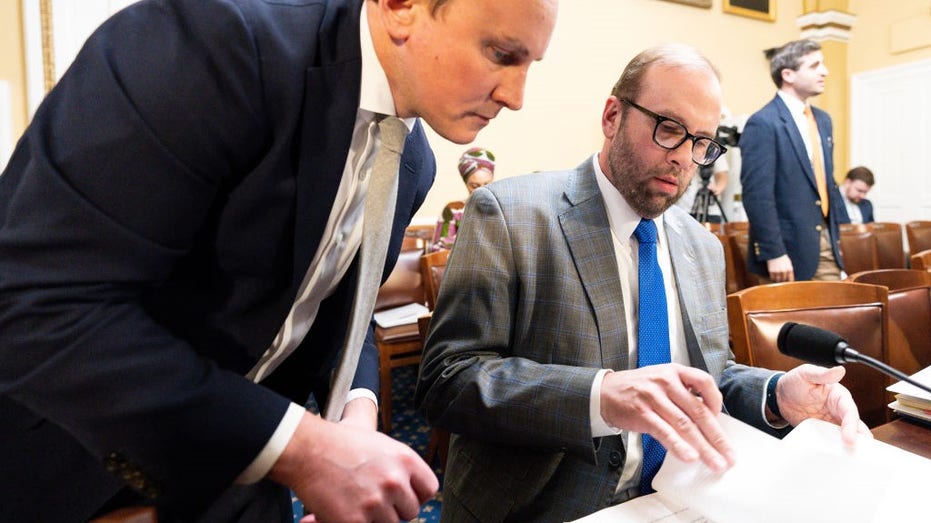 House Ways and Means Chairman Jason Smith, R-Mo., right, confers with an aide before the start of the House Rules Committee meeting on the Limit Save Grow Act of 2023 in the Capitol on Tuesday, April 25, 2023. (Bill Clark/CQ-Roll Call, Inc via Getty Images)
Some Republicans still appeared to be on a path to vote against the bill, even after those changes. Rep. Tim Burchett, R-Tenn., told reporters that he was a "no" on the bill because "I just can't get past $32 trillion in debt." He also suggested frustration at leadership's handling of the situation, adding, "I had a meeting with them today [Tuesday] and they missed it."
HOUSE WILL VOTE SOON TO CAP FEDERAL SPENDING AT 2022 LEVEL, RAISE DEBT LIMIT FOR ONE YEAR: MCCARTHY
Rep. Nancy Mace, R-S.C., called the bill's spending caps "weak" in comments to reporters and also took issue with how leadership went about putting the bill together. "There was no input from the conference or from all the members. It was done behind closed doors. And only now are they getting feedback from those that matter because there's a very slim majority. We shouldn't be doing this in the 11th hour," she said.
However, McCarthy's allies were optimistic. Rep. Garret Graves, R-La., who McCarthy tapped to help lead the talks, gave Fox News Digital a firm "yes" when asked if the bill would be up for a vote on Wednesday as he entered McCarthy's office, though said they were "still having conversations" on getting to 218.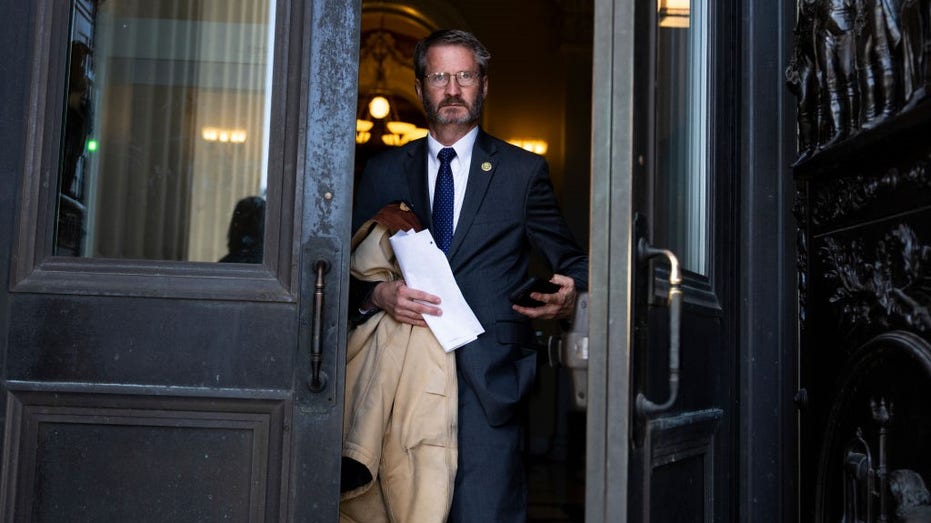 Rep. Tim Burchett, R-Tenn., told reporters he was a hard "no" on the debt limit bill. (Tom Williams/CQ-Roll Call, Inc via Getty Images / Getty Images)
House Majority Whip Tom Emmer, R-Minn., told reporters on the way into the Speaker's chamber, "We're going to pass it tomorrow."
Others, like House Freedom Caucus Chair Scott Perry, R-Pa., said the bill was still "potentially evolving." He did not say how he would vote. However, another leader of the conservative group, Rep. Chip Roy, R-Texas, wrote an op-ed in The Federalist earlier touting the legislation. He told reporters on Tuesday afternoon, "Most people are pretty happy with the product."
The close vote count forced McCarthy to agree to some changes, even though he told reporters Tuesday night they would not be reopening the bill. "No, we're going to pass the bill on the floor," he said when asked.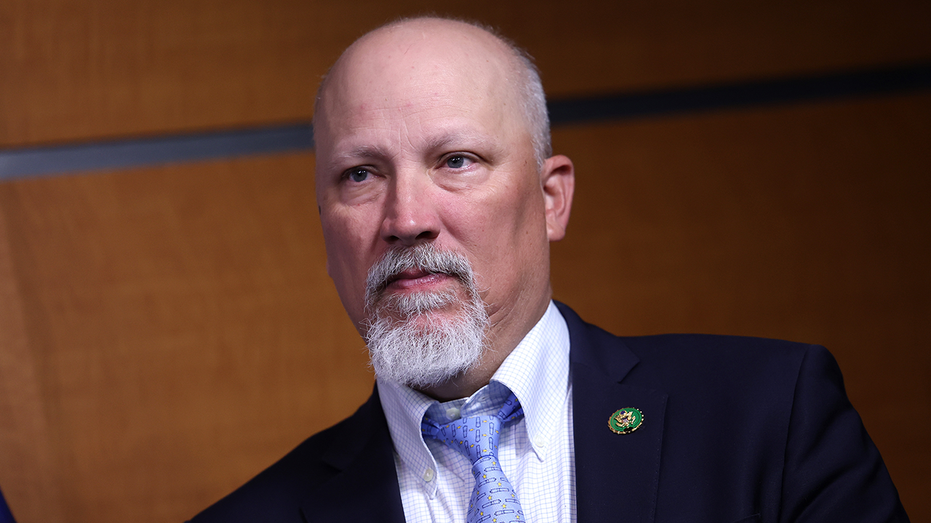 Rep. Chip Roy, R-Texas, said "most people" were happy with the legislation. (Photo by Kevin Dietsch/Getty Images / Getty Images)
House GOP Conference Vice Chair Mike Johnson, R-La., similarly told reporters earlier in the day that dealmakers were "done negotiating" on the bill's contents – but revealed that its road to passing the chamber could be complicated on Thursday and Friday because of a few absences on the GOP side.
GET FOX BUSINESS ON THE GO BY CLICKING HERE
"I don't think there's any more changes to be made, and I think the whole Republican conference is going to get on board with it," Johnson told the press.