House Oversight Committee Chairman James Comer, R-Ky., discusses the latest bombshell whistleblower claim amid ongoing probe of the Biden family business dealings and the upcoming testimony from two former intelligence officials.
Rep. James Comer is pulling the curtain back on Biden's "questionable behavior" and demanding the FBI hand over "very damaging information" in relation to a "highly credible" whistleblower claim.  
WHISTLEBLOWER BOMBSHELL ON HUNTER BIDEN LAPTOP STORY 'OF GRAVE CONCERN TO ALL AMERICANS': GOP LAWMAKER
"Sen. Grassley and I have reviewed a legally protected and highly credible whistleblower document which alleges that there was an exchange of money for policy decisions made by then Vice President Joe Biden. We have determined that the whistleblower is extremely credible," Comer explained during an appearance on "Mornings with Maria."
Rep. James Comer and President Joe Biden. (Tom Williams/CQ-Roll Call, Inc via Getty Images and Jacquelyn Martin/AP/Bloomberg via Getty Images, respectively / Getty Images)
An alleged whistleblower has claimed that the FBI and the Justice Department are in possession of a document that describes a criminal scheme involving then-Vice President Joe Biden and an unnamed foreign national relating to the exchange of money for policy decisions, Fox News reported Wednesday.
The GOP rep. continued, spotlighting the fact that 9 different Biden family members received payments from a "web" of LLCs that have continuously received payments from international adversaries. 
STUART VARNEY: HUNTER BIDEN'S BABY MAMA DRAMA IS A POLITICAL MINEFIELD AND 'NIGHTMARE' FOR THE ENTIRE FAMILY
"This fits a pattern of questionable behavior that the Biden family members have been doing to receive funds. So we take this whistleblower claim very seriously. We know it exists. We know the FBI has the document. As Sen. Grassley said, it is not classified. So we want that document in our possession. And we also want to know what the FBI did to verify the claim of the whistleblower," he explained to host Maria Bartiromo. 
Rep. Russell Fry, R-S.C., says the facts will dictate lawmakers' next move in the Hunter Biden investigation over suspicious foreign transactions.
The document, an FBI-generated FD-1023 form, allegedly details an arrangement involving an exchange of money for policy decisions. Despite the seemingly "highly credible" document, as noted by Comer, the White House has refused to answer any questions about the bombshell claims.
WHISTLEBLOWER ALLEGES FBI, DOJ HAVE DOCUMENT REVEALING CRIMINAL SCHEME INVOLVING BIDEN, FOREIGN NATIONAL
"The FBI and the IRS have a history of turning a blind eye and burying it, just like they did with the laptop. They thought when they got that laptop from the repairman that they took, it disappeared. They didn't know that there were copies out there. So we want to know, what did they do with this document?" Comer continued, Friday.
"There's no question as to whether or not this whistleblower is highly credible. The question is, what did the FBI do with this information, very damaging information that they received during the presidential election."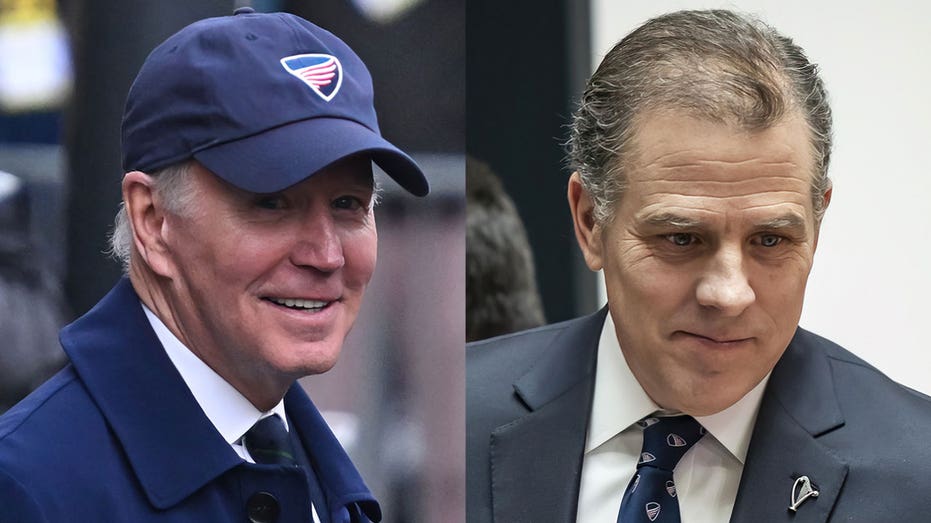 Rep. James Comer argued that the Biden family has continued to "put China first and America last," he said during an appearance on 'Mornings with Maria.' (Getty Images / Getty Images)
The GOP rep. concluded by issuing a call-to-action to the FBI, warning of the serious damage the Biden family's criminal activity could pose to national security.
GET FOX BUSINESS ON THE GO BY CLICKING HERE
"Chuck Grassley served for decades with Joe Biden in the U.S. Senate. He has known Joe Biden for over 40 years, and he's dead set on uncovering public corruption with this family. That's how confident he is that public corruption exists, and he's frustrated with the intelligence community because they continue to lie to him. They have lied time after time. We know this document exists. We want the document, and we want to know what they did to verify the document."
FOX Business' Kristen Altus contributed to this report.