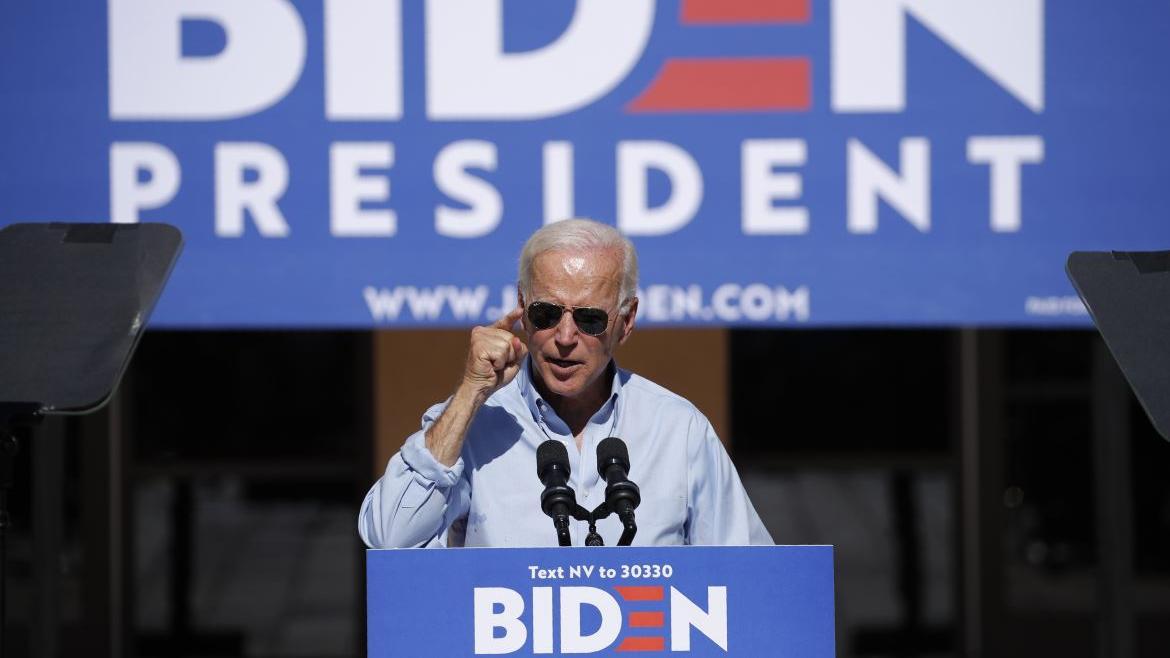 Video
Former Vice President Joe Biden calls himself "Middle-Class Joe" — but his net worth might suggest it's time for a new nickname.
Now the presumptive Democratic presidential nominee, the 76-year-old cultivated his "middle-class" reputation when he served 35 years as a U.S. Senator from Delaware. During that time, his salary increased significantly — from $42,500 a year when he started in 1973 up to $169,300 a year in 2008, according to U.S. Senate salary listings.
He left the Senate in 2009 to serve as vice president for President Barack Obama, whom he worked alongside for eight years and made an estimated $230,000 annually.
BIDEN DENIES SEXUAL ASSAULT ALLEGATION
It was during his time in the White House that Biden had stopped publicizing his tax returns.
But after years of silence, the 2020 presidential hopeful released his federal tax returns earlier this year. Biden publicized his federal returns from 2016, 2017 and 2018 on July 9, revealing he and his wife Jill have taken in more than $15 million since leaving the Obama White House.
According to those returns and a financial disclosure document, Biden's income has surged thanks to a lucrative book deal and constant publicity tours that brought in more than $4.5 million before taxes.
BEFORE CORONAVIRUS HIT, JOE BIDEN RAKED IN CAMPAIGN CASH IN MARCH
Biden's disclosure showed he also made at least $2.7 million in business income as part of his publicity tour and writing. He also took a $425,000 salary from CelticCapri Corp., the business the Bidens used for their post-White House work. Biden and his wife also signed a multi-book deal with Flatiron Books valued at $8 million, according to Publishers Weekly. Biden's first book, an account of his son Beau's death from cancer, briefly topped bestseller lists in 2017. He and his wife have also worked on two other book projects.
Biden earned $540,000 as a professor and namesake of the University of Pennsylvania's Penn Biden Center for Diplomacy and Global Engagement. Jill Biden made at least $700,000 in her own speaking engagements, the disclosure shows.
BIDEN BANKS ON BIG BUCKS FUNDRAISERS AS CORONAVIRUS SQUEEZES GRASSROOTS DONORS
The former vice president's basic speaking fee was reportedly $100,000 a speech, but his disclosure showed that some appearances were priced as low as $40,000, and others were as high as $190,000 for a lecture at Drew University in New Jersey.
Biden's recent available tax returns show his family income jumped from $400,000 in 2016 to $11 million in 2017 as a result of his book deal. His total income in 2018 was about $4.6 million.
In total, Celebrity Net Worth estimates Biden alone is worth $9 million — though it's possible he's worth even more, especially after launching his 2020 campaign.
After announcing his candidacy for president on April 25, Biden said his campaign raised $6.3 million in the first 24 hours, from 96,926 people. About 97 percent of donations made online were for less than $200, according to his campaign, while the average donation was $41.
And though Biden has worked to maintain an image of being "Middle-Class Joe," he reportedly defended the nation's wealthy at a fundraising event earlier this month.
CLICK HERE TO GET FOX BUSINESS ON THE GO
During a speech in New York in June, Biden suggested that being rich doesn't mean you love the U.S. any less.
"What I've found is rich people are just as patriotic as poor people," he said, as reported by numerous media outlets. "Not a joke. I mean, we may not want to demonize anybody who has made money."
Fox Business' Brittany De Lea and The Associated Press contributed to this report.
This article was updated on May 1, 2020.